Date : 13 Dec 2008
Venue : Tanjung Bungah Beach Hotel, Penang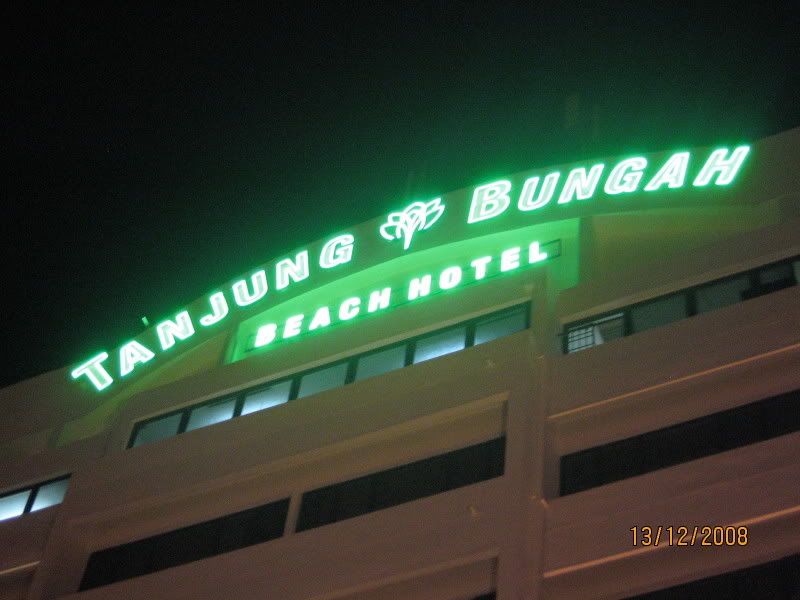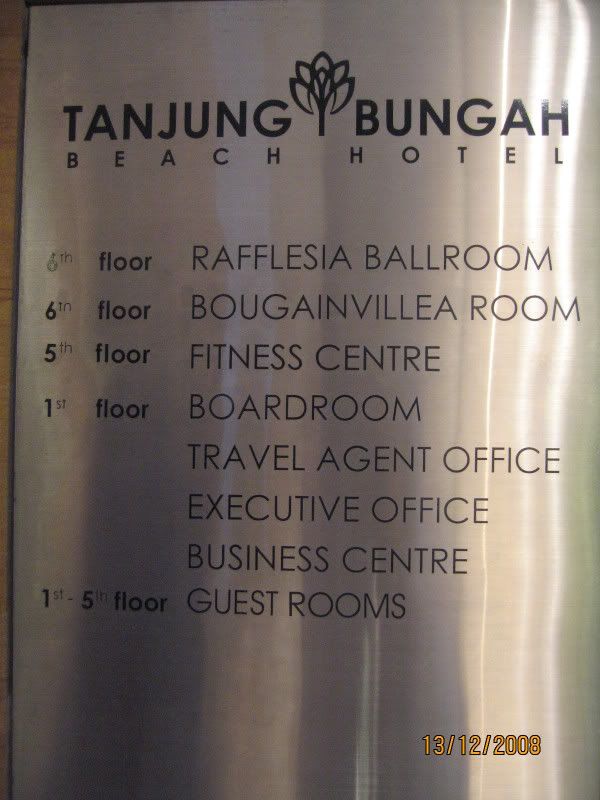 Nonit money?? great ler.. hv a trip wic is FOC, rite? hehhe.. ok ok.. dun envy or jealous ya.. u hv to pay RM10k jus to get one free trip. aiks.. hv to sacrifice to get nice stuff. wahhaha.. ok ok.. make it clearer. we got a voucher when we bought a house from the developer. wahahha :) where got so many fat froggies jumping ard the street? wahhaha....
supposingly, we were entitled for 2 nights stay but then reali reali cant make it to stay for 2 nights cos stupid fatty liangzai wanna keep the leave for his CNY wor. so hv to squeeze it to 1 night instead. so liangzai hv to call up the person in charge and we got 2 rooms instead lo. so stil the same rite? one thing different is.. one whole family is joining the trip together. more fun, more merrier. yahoo~~
ok lar.. i dowan to crap so much. let the pics to do the speaking. and i jus briefly tell u guys wat happened lar.. wahahha..
the hotel environment not bad. i love the lobby veli much cos the strong breeze from the beach blew to the lobby and feel so relax when i sat there and enjoying the nite view from the hotel. wow.. i nearly fell asleep while sitting there.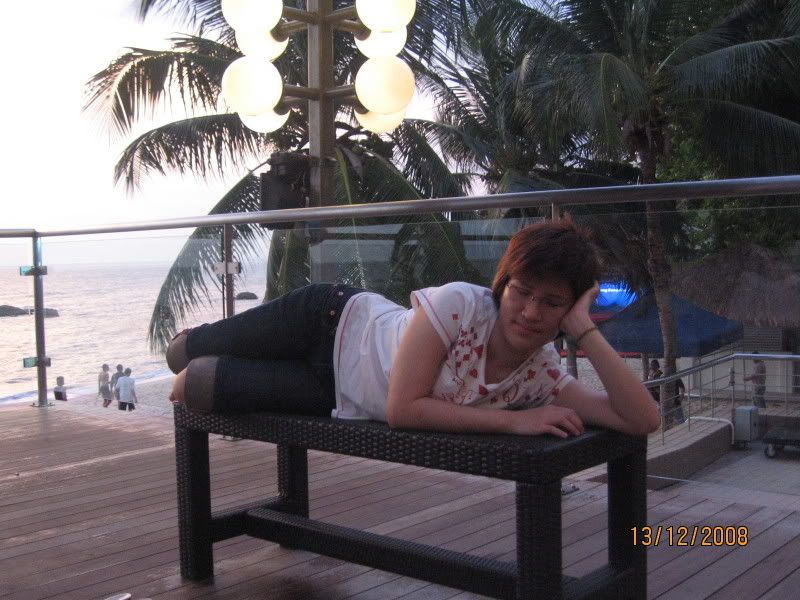 plus there's a nice restaurant + lounge outside the restaurant. since it's ard xmas time, i could hear a peaceful xmas songs ard. wow.. can u imagine it? so nice.... plus u can see all the cute kids playing in the pool. so so warm. cos parents are there joining the kids too. i think tat's the happiest moments rite?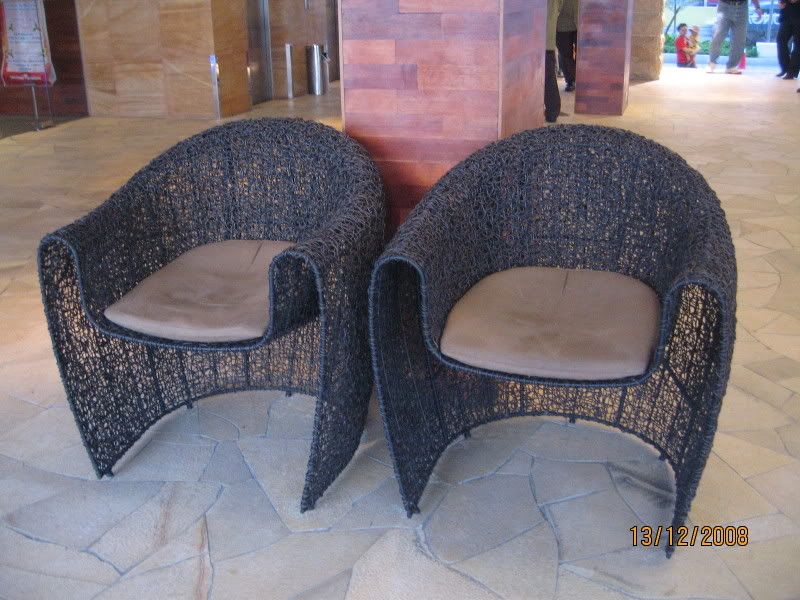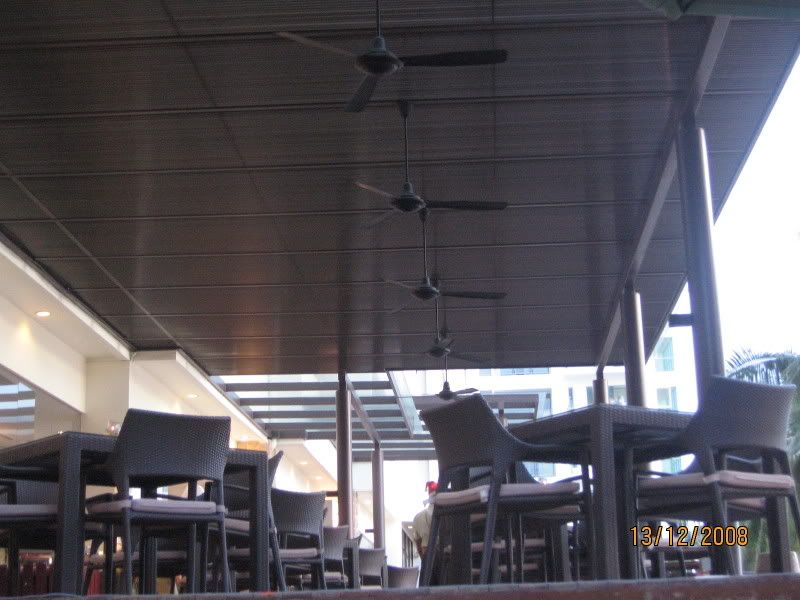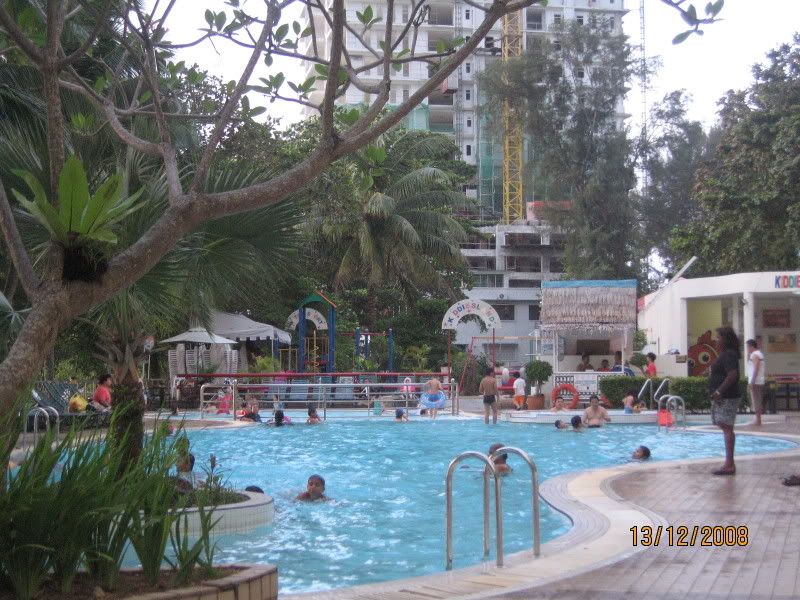 i was exhausted when we reached the hotel. see wat i did? jus laid down on the bed together wif my bro.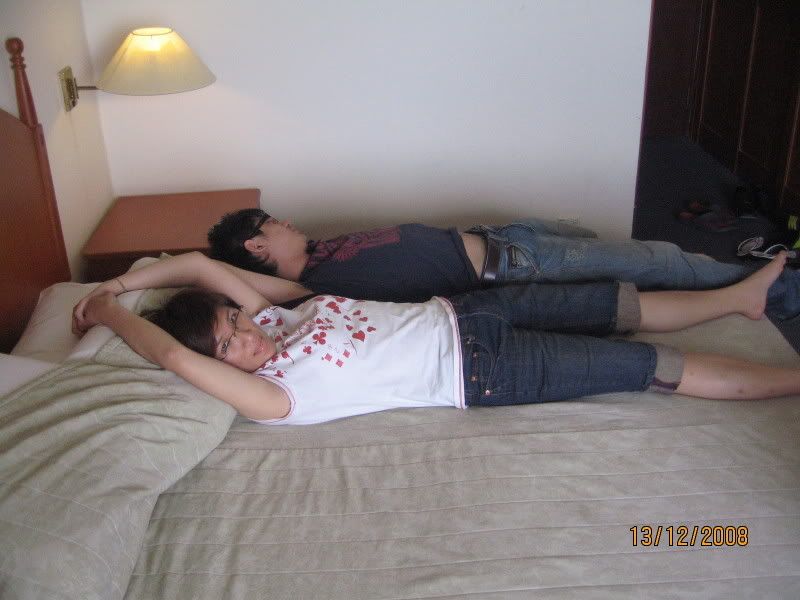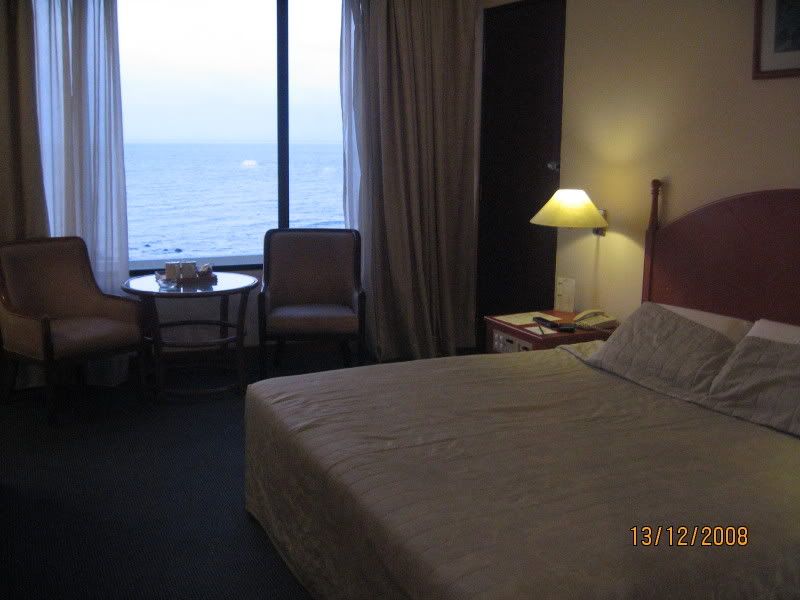 when i was nearly fell asleep, my kns bro asked me out for a walk at the beach. yorh~~ i'm so tired ler.. stil nit to acc him out. apa lar~~ but then the 'jakun' me stil acc him out. wahhaa.. ya lar.. grown so big liao nv been to beach ma. nv try to build a cute sandcastle.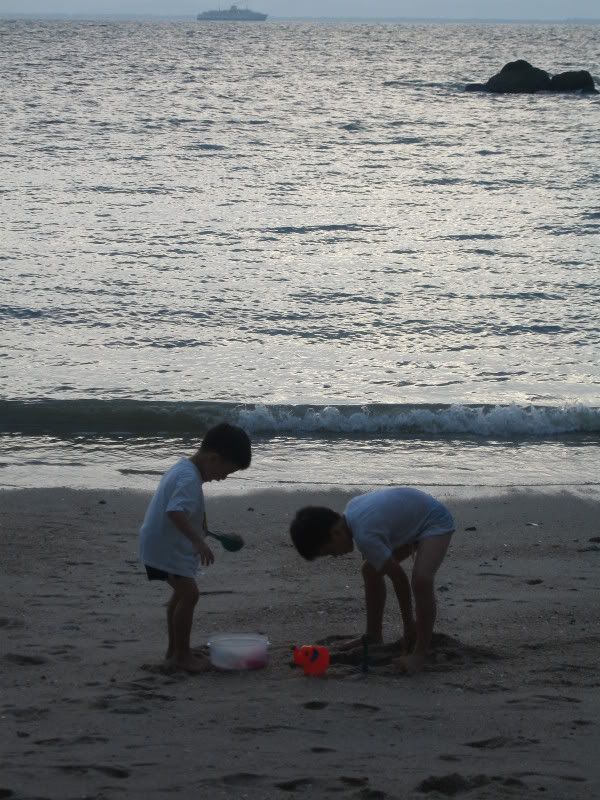 nv try to play beach ball at the beach.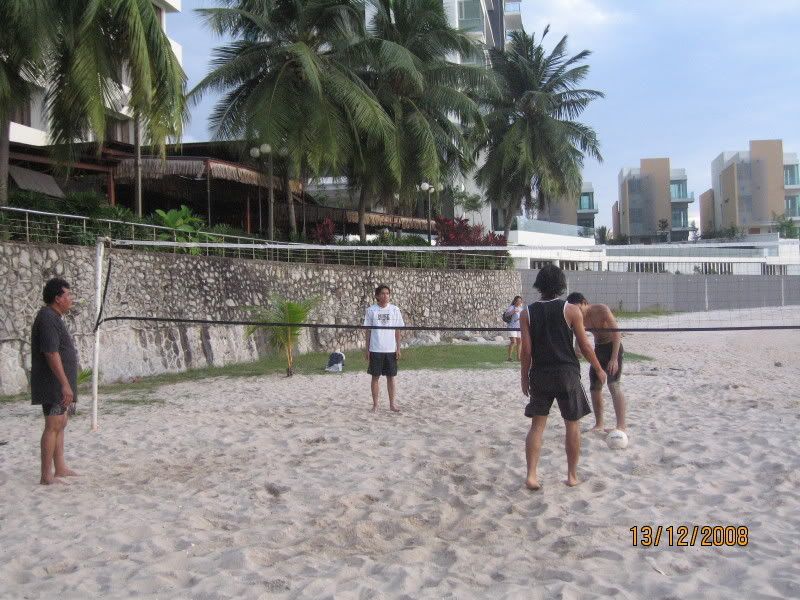 nv try to walk barefooted on the nice smooth sand. wahahha..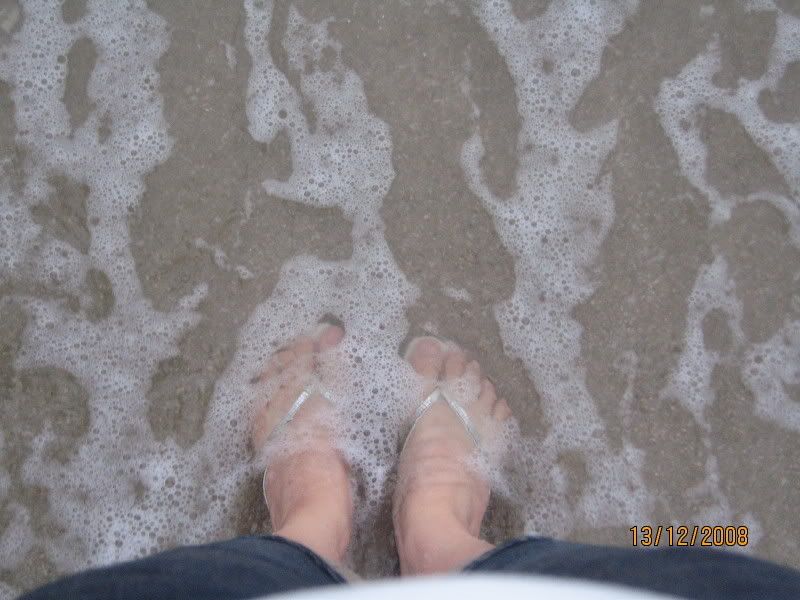 nv try to write my name on the sand. and now.. FINALLY!!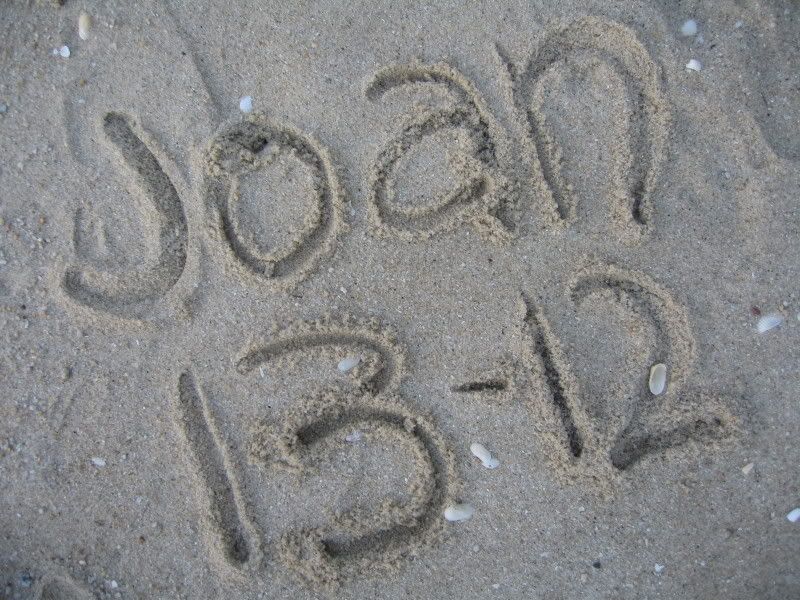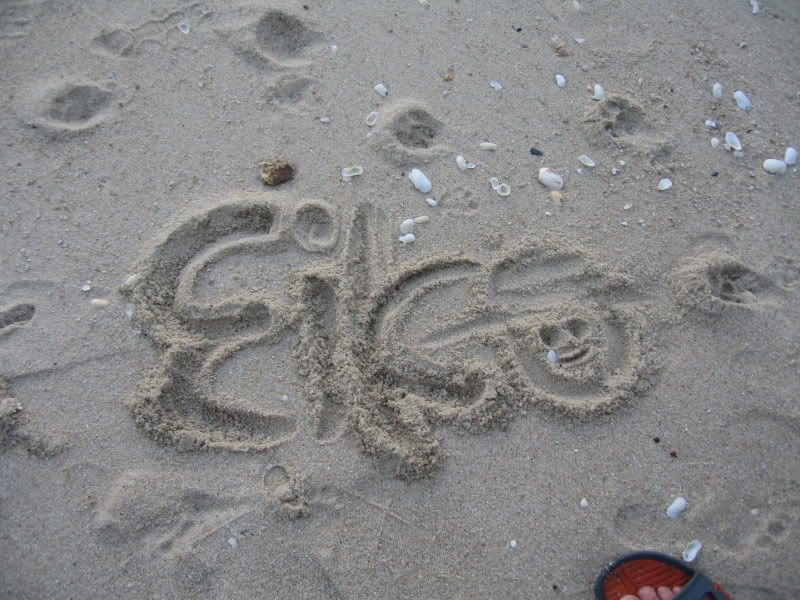 nv try to collect sea-shells from the beach. and guess wat?? this thingy is ALIVE!! Shocked me when it moved. crazy man!!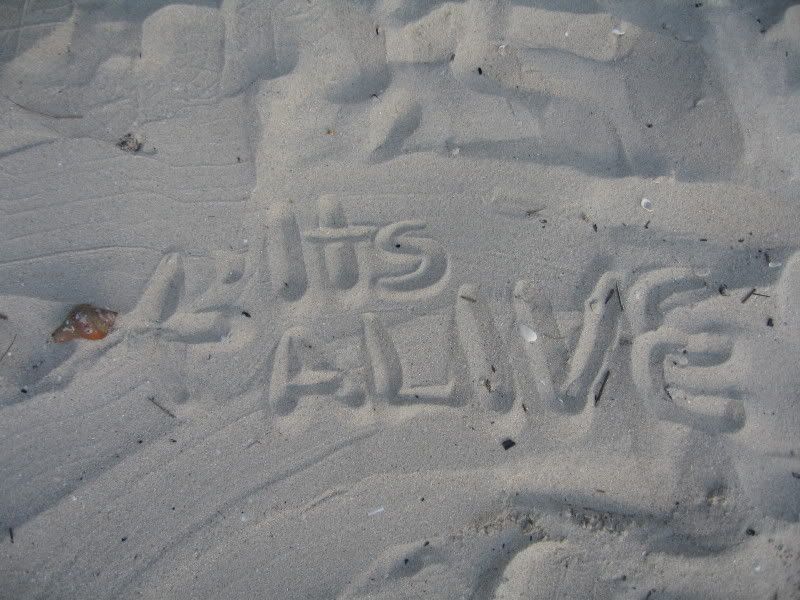 phew~~ my bro and me climbed up tat tiny land. yoh.. i so so takut ler.. cos the rocks are quite slippery. and i'm wearing slippers. takutnya~~ luckily bro is there to help me up. finally when i manage to climb up, my sakai bro said i hv to take a pic as remembrance of my bravery to climb up the rocks. -_-"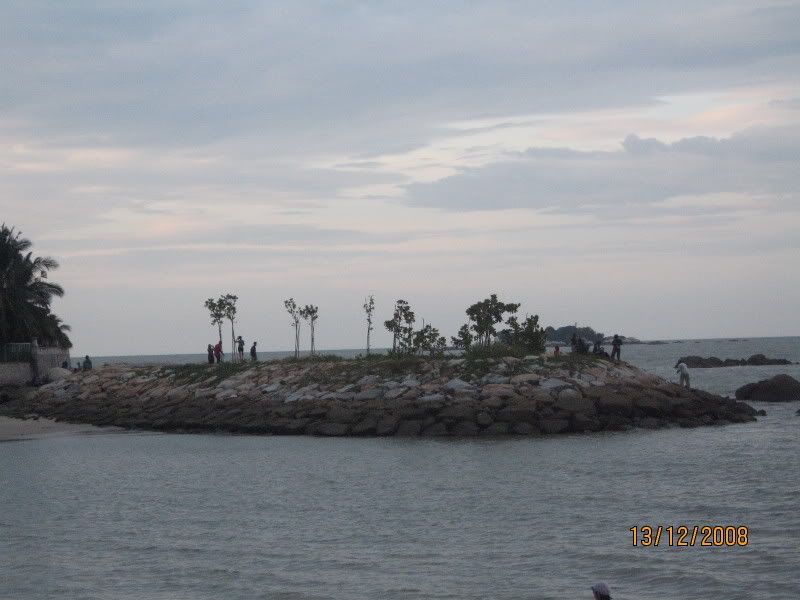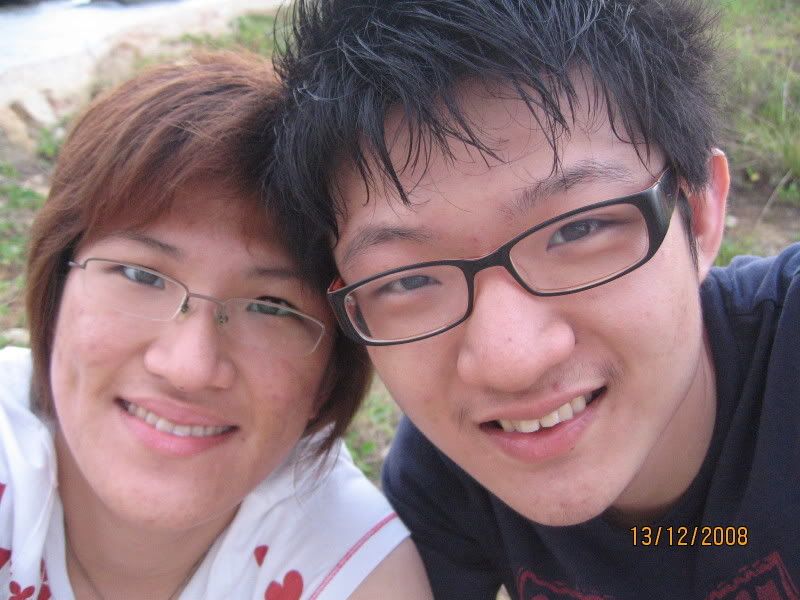 after a short walk, we had to get ready for food. well, as u all kno, penang is full of nice food rite? but tat nite was reali a disappointment to us. at first we tot we can hv a full enjoying dinner at gurney drive.. but then it rained. wuuuuhuuu~~ :( then we had to be in a hawker center. well, the food is so-so onli. cos we din get the chance to eat rojak, asam laksa, char kuey teow. instead we were taking bak kut teh, ikan bakar, western food, porridge, kangkung + sotong, char kuey & ais kacang. wahahha.... ya ya.. i kno.. tat's not penang delicacy. but wat to do.. this is wat we can get in the hawker center. damn crazy rite? but 5 of us were like eating, eating and keep on eating as if we had fast for one month.. wahhahaa...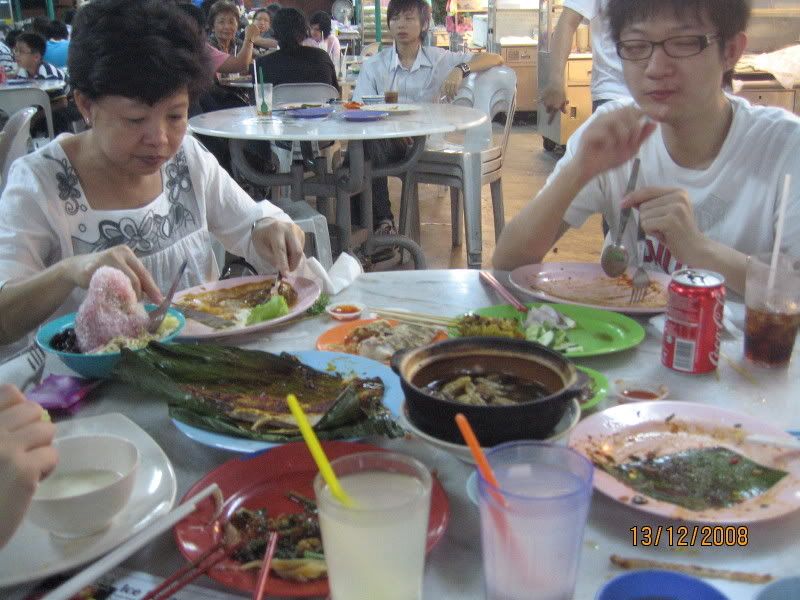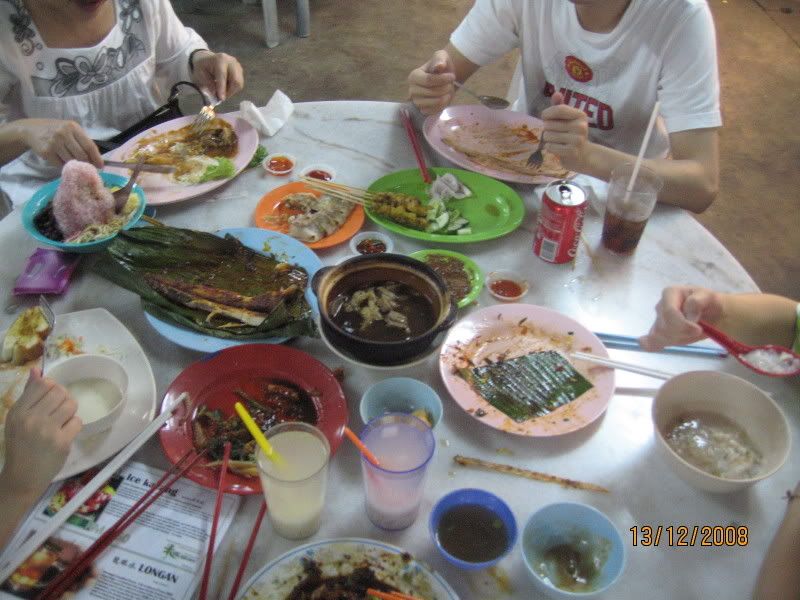 back to hotel.. straight away sleep. tired.. extremely tired. but got up during midnite and found tat i had a
high fever
.. so sad.. had to be sick for 2 days. MC lar.. sakit. wat to do.. haha... reali gotta sacrifice just to
ENJOY THE FUN
rite?