well, i dun reali go for online shopping cos i cant test the clothes. i dunno whether the clothes suit me or not. but this ended until i met
Irene
. reali gotta thank her a lot for giving such a great helping hands on my selection.
i bought a short pants from her previously wic i like it veli much when i saw the pics she uploaded in her website. at first, i doubted abt the size of the pants. ic ant test the pants. i dunno how the measurement. so wat shld i do? luckily Irene is kind enuff to let me kno the measurement. and great!! i bought myself the pant. :) wanna see?? ok ok.. here's it.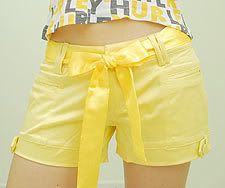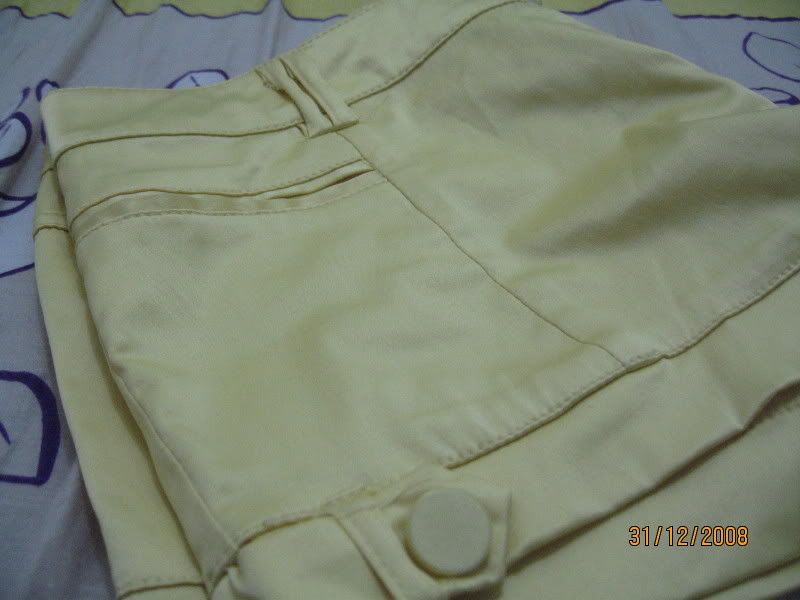 yup!! Yellow Short pants wif ribbon. :) wat attracts me so much?? hehe.. u're rite! i like the button beside it. wahahha... well, i shld say Irene's reali good. reali impressed with her good service. She followed up every time whenever i met her in MSN. even she update me on her new clothes. :) veli kind of her rite??
then i got for 2nd attempt to purchase some other clothes from her. I got myself a sweet sweet white blouse and a red one. see the pics. sweet ler. :) well, my sis love the red one so much when i showed her the new clothes.. so i gave her since she can wear it even prettier than me.. hehe :)
i'd yet to wear the white one. wil wear it soon. :)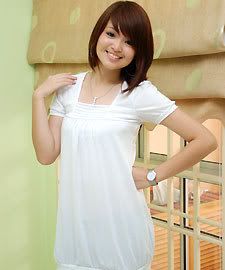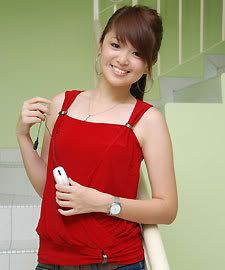 so who said online shopping is not good? haha.. so far i'm doing great wif online shopping. no jam, no crowd, economic price. the quality oso not bad :P ladies alwis love shopping. rite? so anyone wanna hv a try? Pls try
Irene
's service and you wil love it :P. btw, i dun get commission in promoting this ya :P