my nephew,
Jeff
is back from Ireland for almost 3 months. and I haven't got a chance to meet him until last nite. omg! and he's going back to Ireland to continue his studies next week.
** wat kind of aunt i am **
not my problem ok?? his kiddo got a bunch of frens to stick wif until he forgotten abt me.
** sob sob **

at first, we tot of going out for Hokkien mee. but then this kiddo's face... so thick-skinned to request for a crab meal instead. ok lar.. since i long time din meet him up, so i brought him for a crab meal together wif his bro and my bro. 4 of us. were hving great fun while eating. he told us his boring life in Ireland. sometimes i was out of topic too wic made the rest laughed like siao-kia. :)
ok lar.. cut the crap. let's check wat we had for supper yest.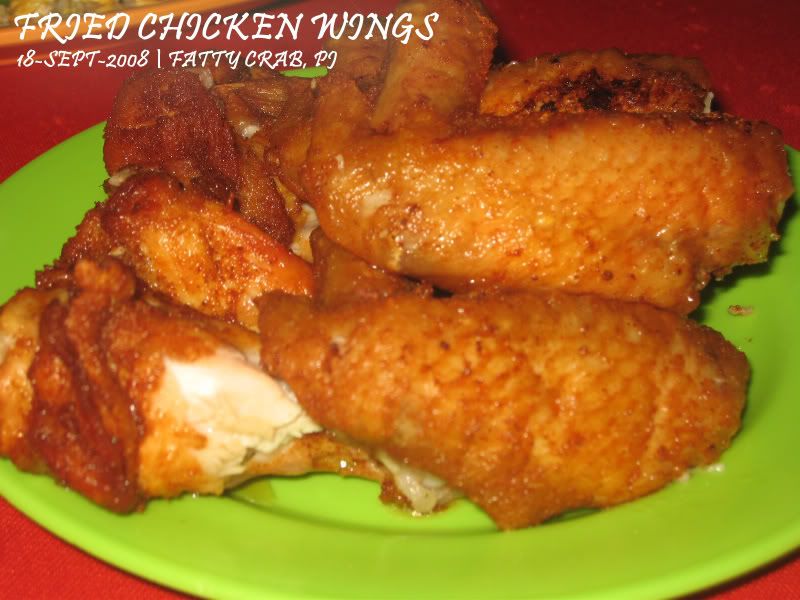 Fried chicken Wings - 4 pieces
Rate : 4/5
Price: RM2 per piece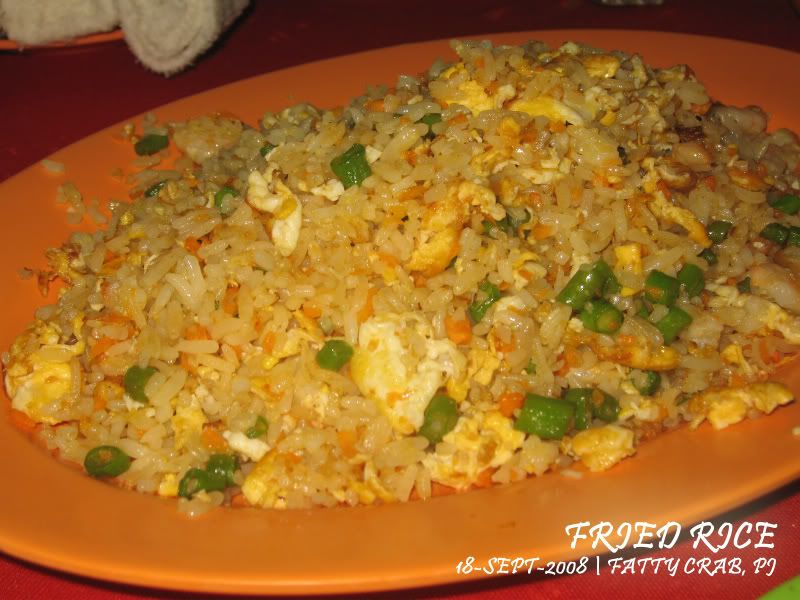 Fried Rice
Rate : 2/5 => not nice. not fragrant
Price: RM8 => 2 persons portion but then the portion was like 1.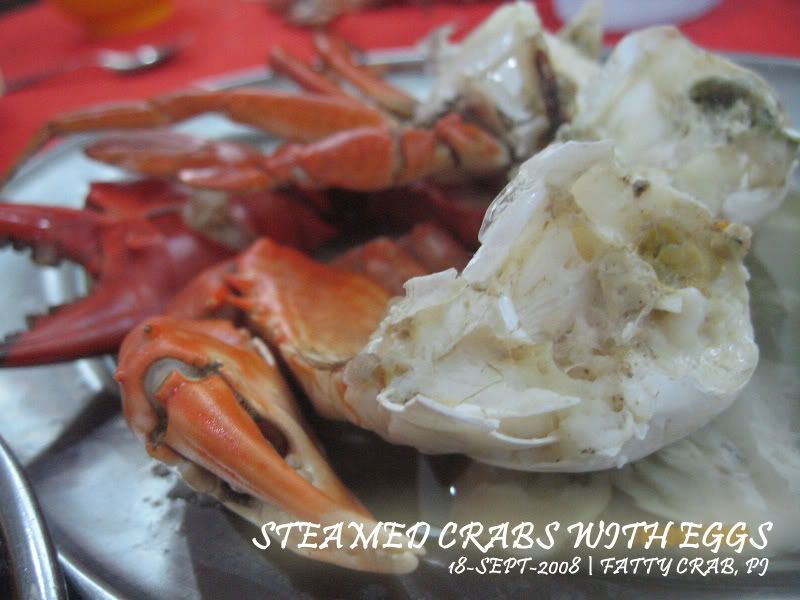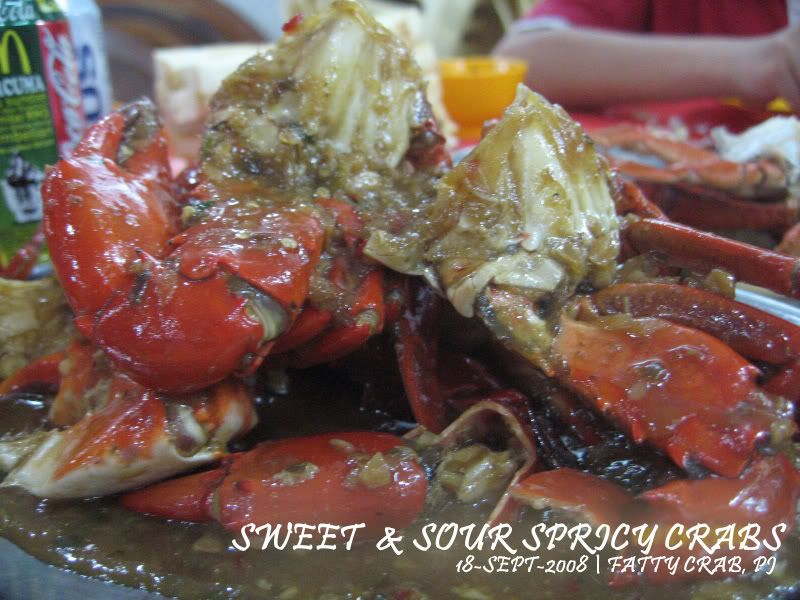 The Crabs
Rate : 4/5
Price: RM84 - approximately 6 pieces altogether
hai~~ i din take the crabs due to face allergy. kns kns kns~~ i onli looked at 3 kiddos eating the crabs wic made my salive dripping out from my mouth..
** eeesshhh **
Address:
Fatty Crab Restaurant
No 2, Jln SS 24/13 ,
Taman Megah, Petaling Jaya
one supper costed me the total of RM120++... aiyo, this month pok-kai d...