i went to kajang for their famous delicacy. yup! u guys are damn smart!! SATAY!! hehe... well, the actual location is jus opposite the stadium. err... dun hv map and the restaurant name. haha.. cos i was so hungry to remember it.
so the most important stuff to make the satay taste good is the gravy. yes yes.. peanut satay sauce.. wif a lil bit of sambal mix together wif the gravy.. yummy!!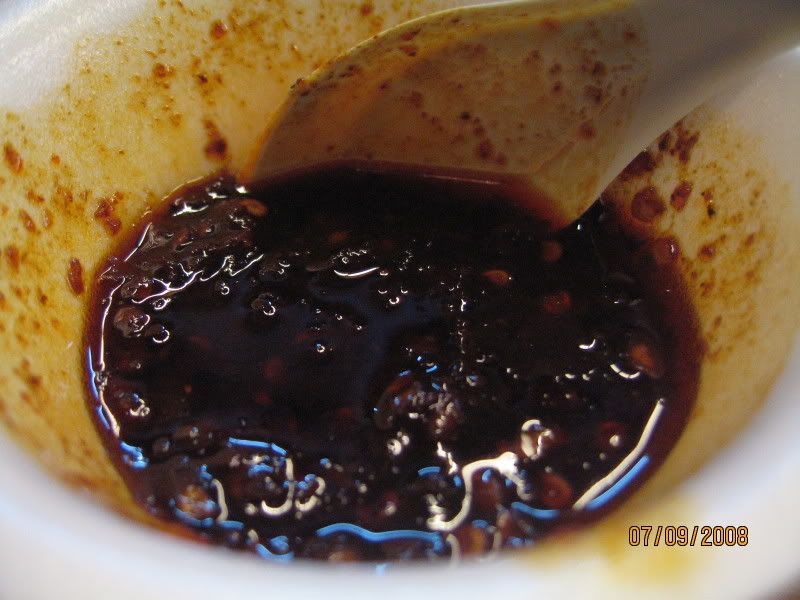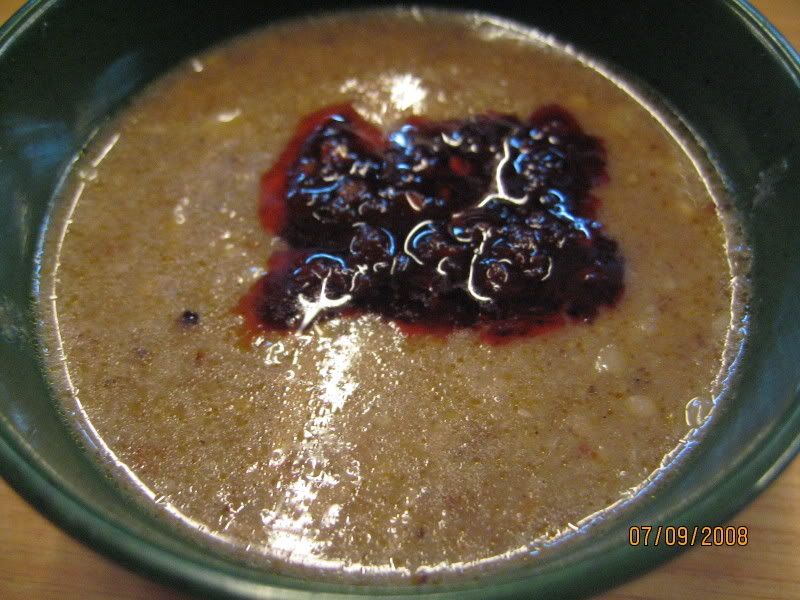 and of cos, not forgetting the side dish. cucumbers and ketupat. and it's FOC.. we took more than 5 plates of it. jus imagine?? a plate full of cucumbers and ketupat.. omg!! and of cos the satay lar.. 5 of us.. ordered 60 sticks of CHICKEN satay!! yummy.. although i was quite hungry at the moment, i onli took 7 sticks.. so who took the most?? it goes to.... TA DA.. Uncle CK and Eling... more than 12 sticks... hehe...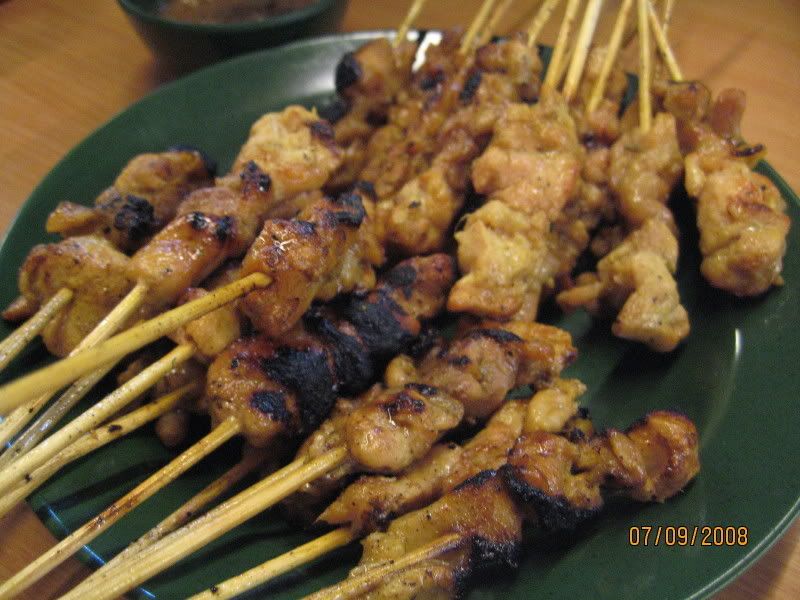 see.. i was so full and yet Eling fed me wif ketupat.. not enuff summore.. she added another piece of ketupat and cucumber.. GOsh!! tummy going to explode...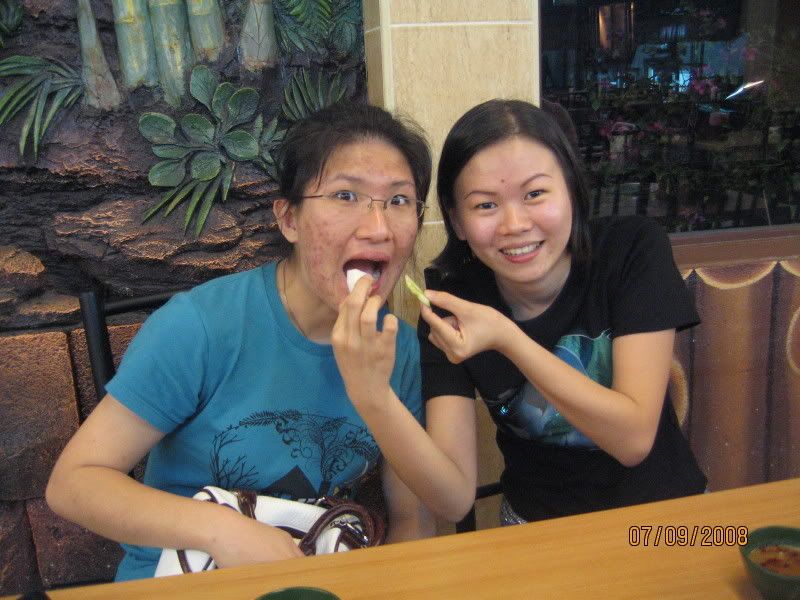 trust me.. the one u see is not the truth.. dun ever trust the pics.. i din take so much. tat 38 CK lar.. purposely throw all the sticks to my place. and he said this shows tat i reali siao for SATAY ma.. ok lor.. for the photo effect, i jus let him be.. or else.. i wil kill him for spoiling my image.. haha...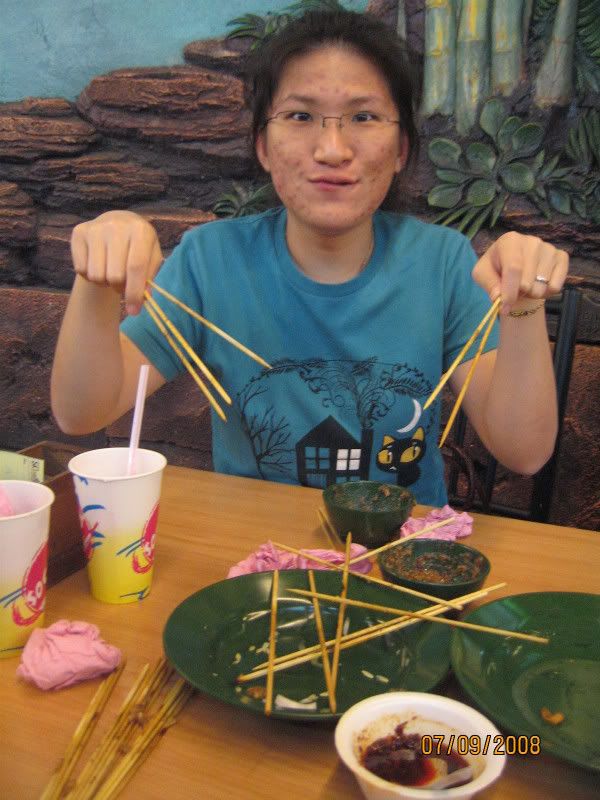 ok.. tat's our sirap + limau + ais = sirap limau ais
** this equation idea is brought up by
crazywrazy
**
haha.. thx!!