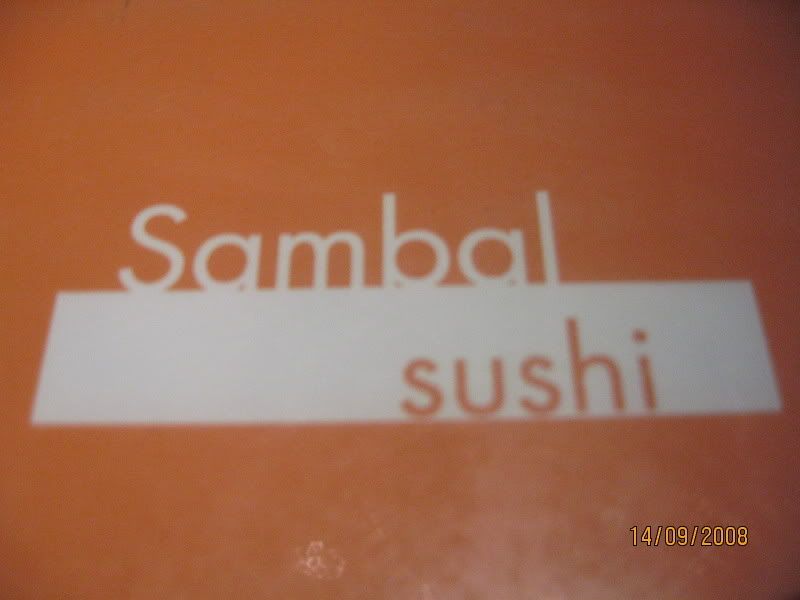 Janice actuali got attracted wif this Japanese Restaurant's name & told me abt it. then we dated out last weekend to try out their sushis. well, SAMBAL SUSHI. y so? i think they wanna 'cross-over' with Malaysia's cuisine wif Japanese. :D ** i just learn the new word. 'Cross-over' means combination of 2 different stuff into 1.. wahahha **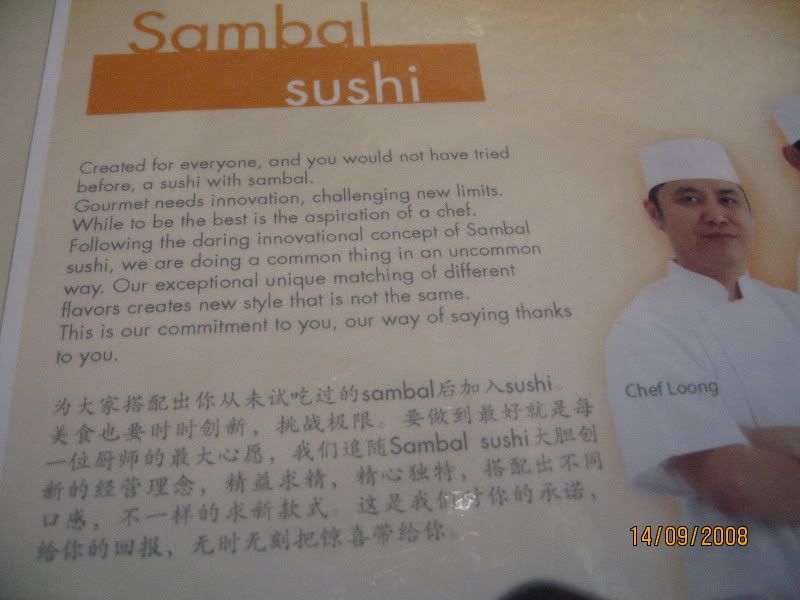 this restaurant is kinda special. we got a surprise when the waiter bought 2 empty bottles of those collagen stuff. we tot they are going to sell us the product but we're wrong. haha.. plus there are some books rgding collagen under the table. see.. they got a whole bunch of collagen stuff ard the corner. but i din go there and hv a look lar..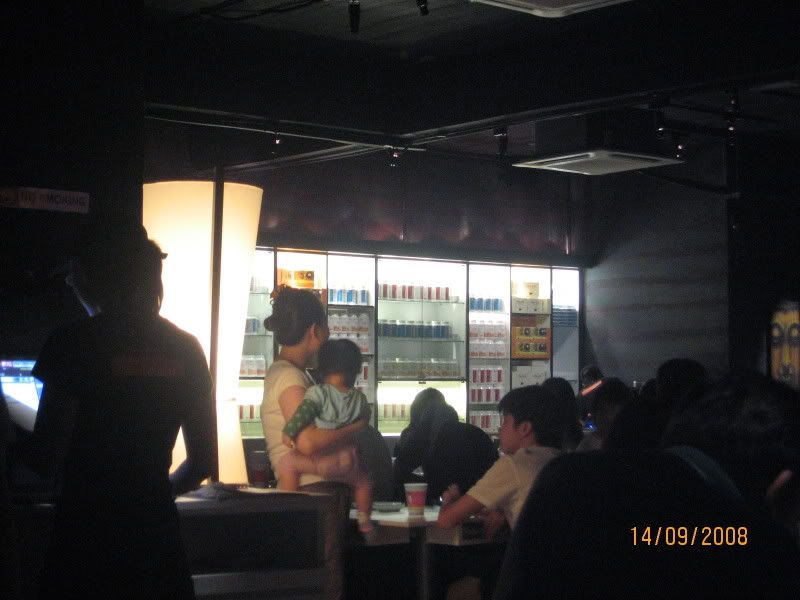 well honestly speaking, this restaurant is quite dark where each table is onli lit up wif one small small spot-light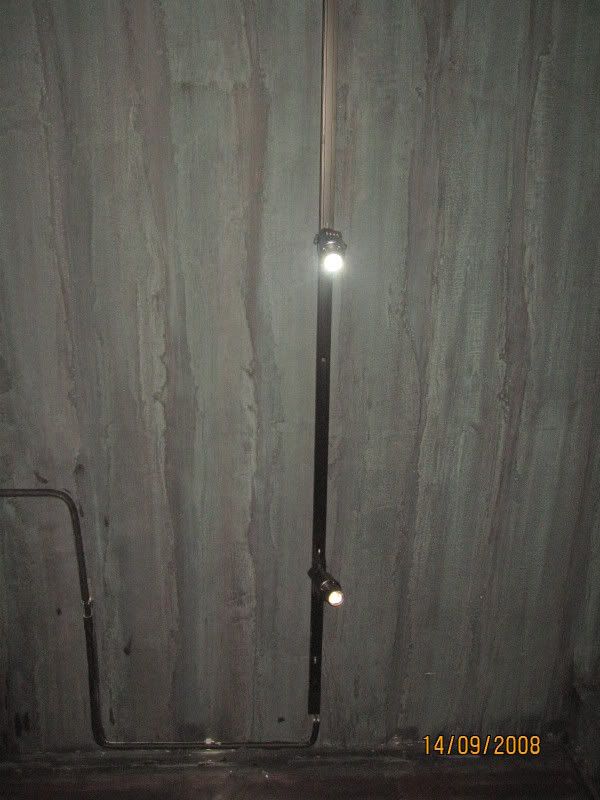 so i think i will stop writing and let u guys to c the one tat we'd tried out :).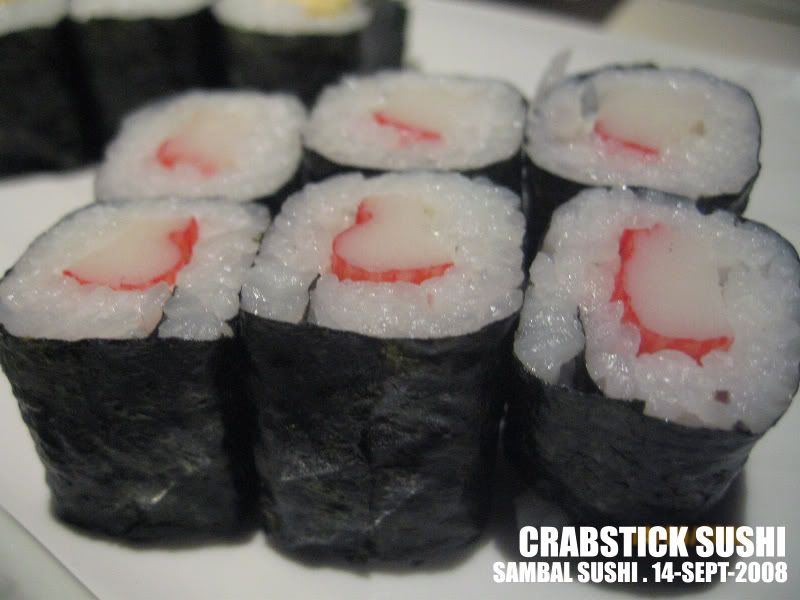 Rate: 5/10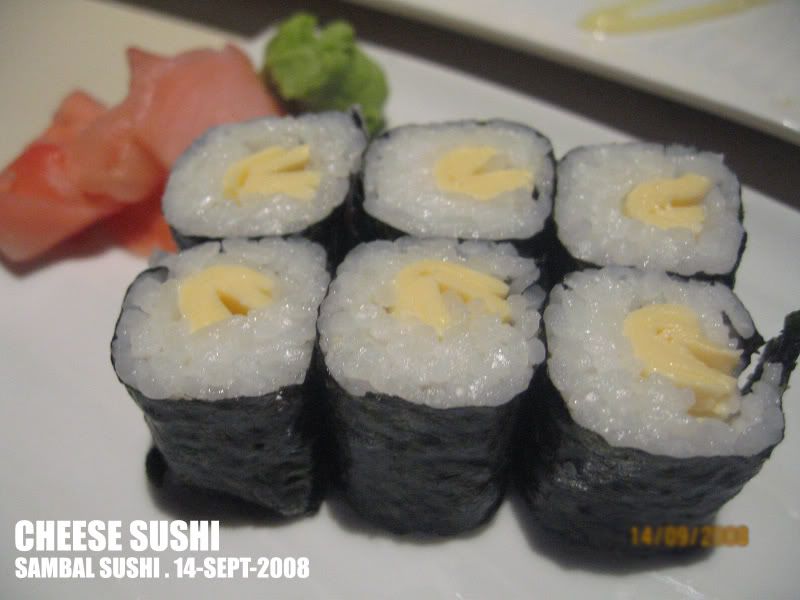 Rate: 3/10 => the taste a bit too cheesy d.. so one bite u wil feel geli.. :(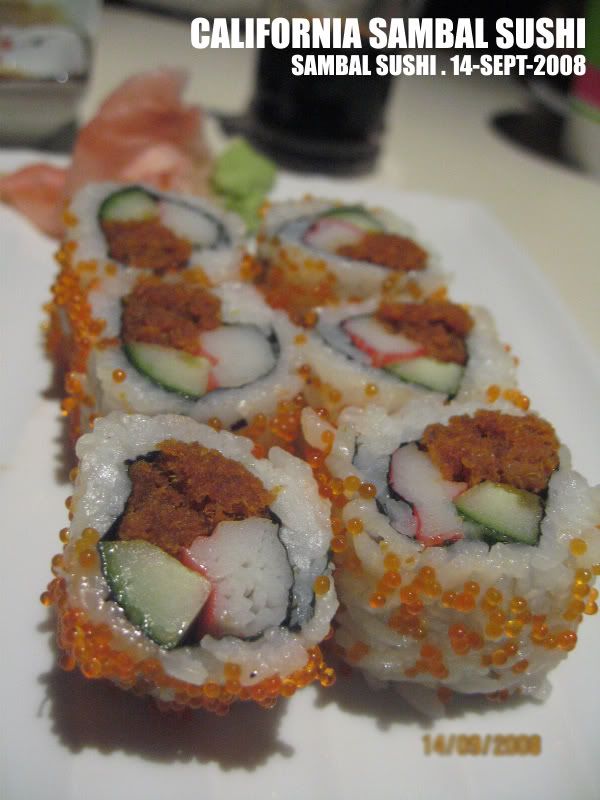 Rate: 5/10 => the sambal not good.. but the ingredients are fresh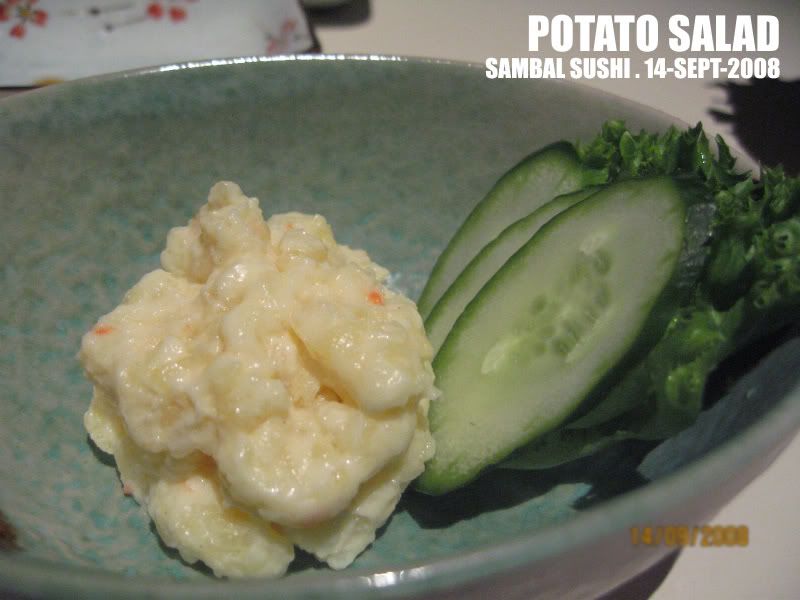 Rate : 5/10 => so-so lor.. nuthin special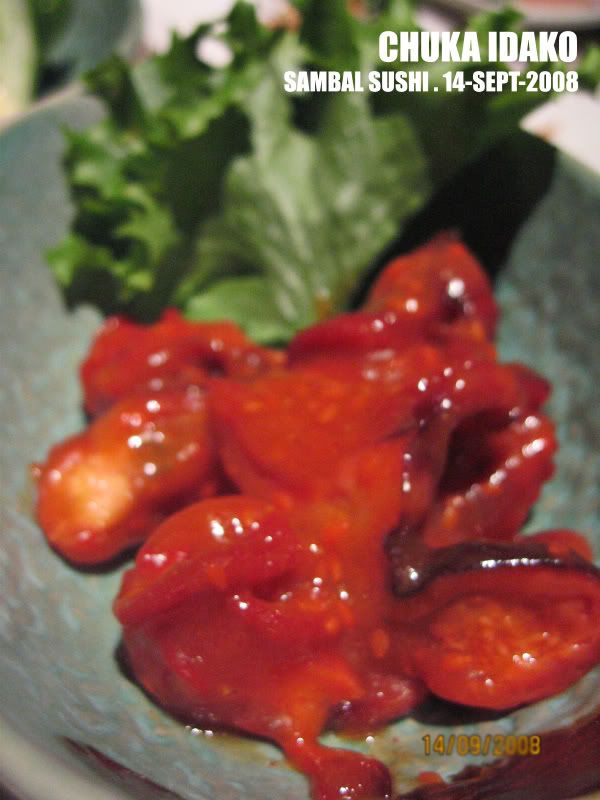 Rate : 7/10 => my favourite.. not bad except not chill enuff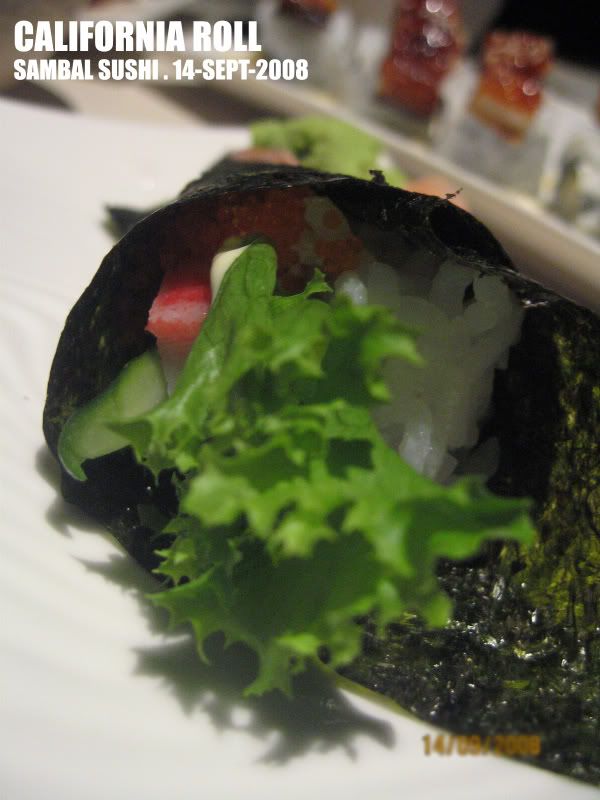 Rate: 6/10 => not bad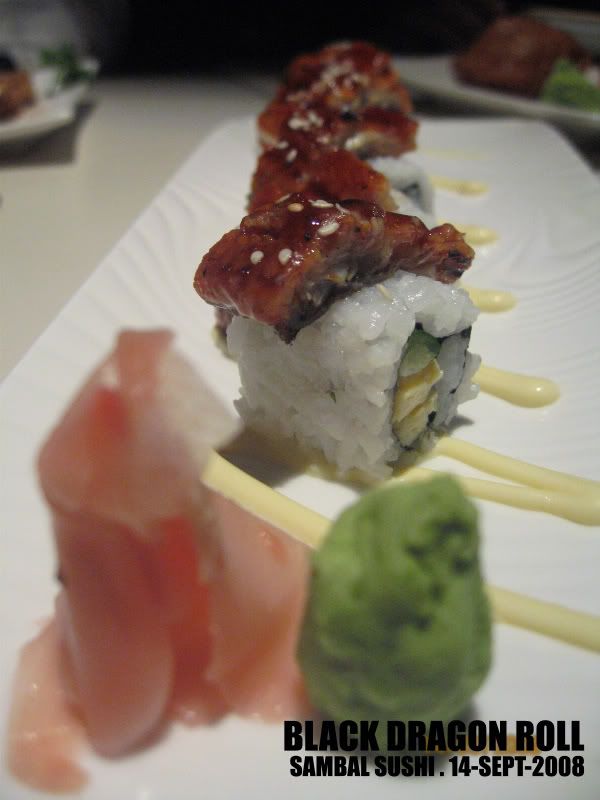 Rate : 9/10 => the best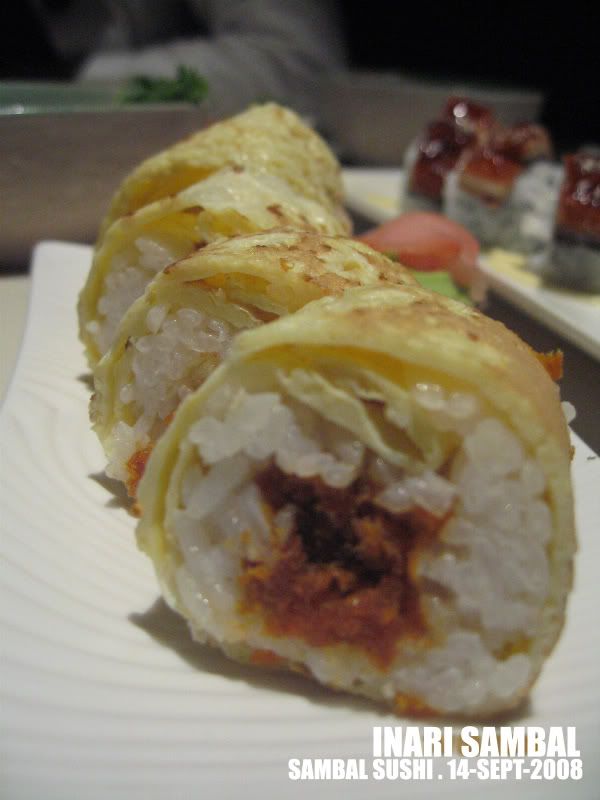 Rate: 6/10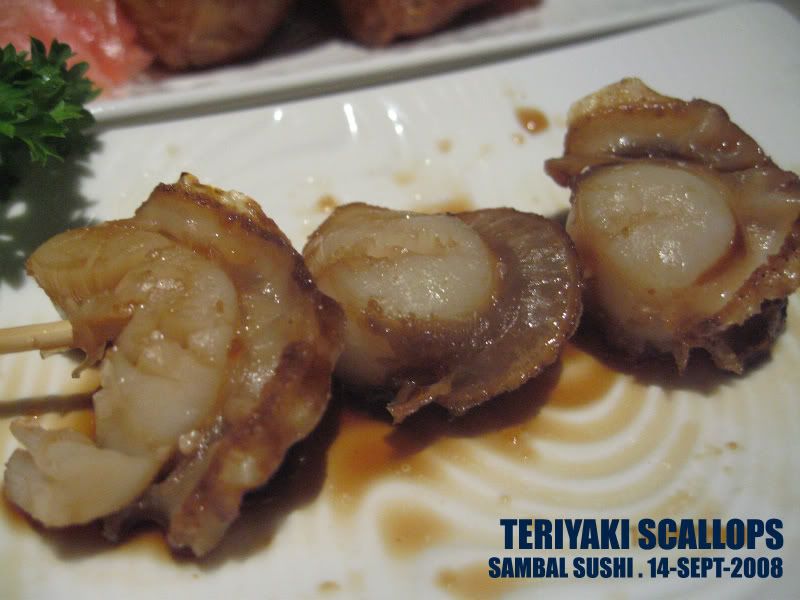 Rate: 8/10 => not bad except a bit salty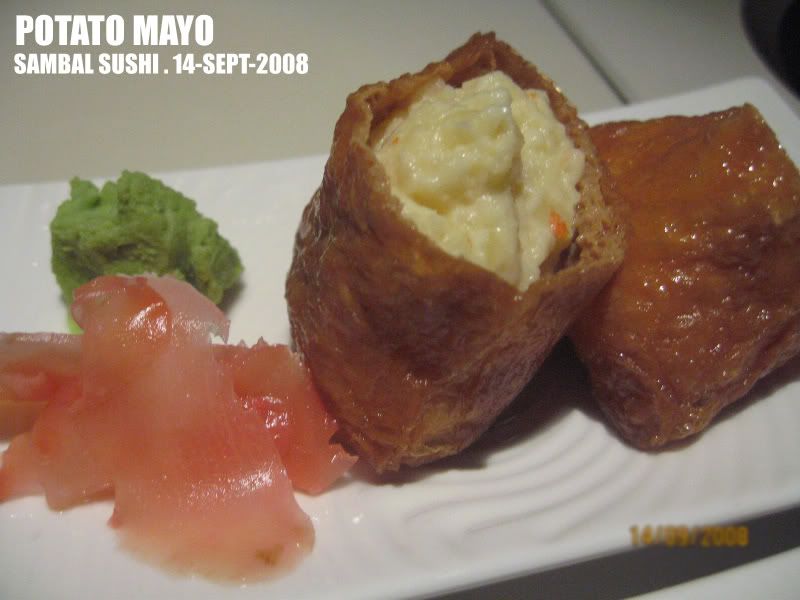 Rate : 6/10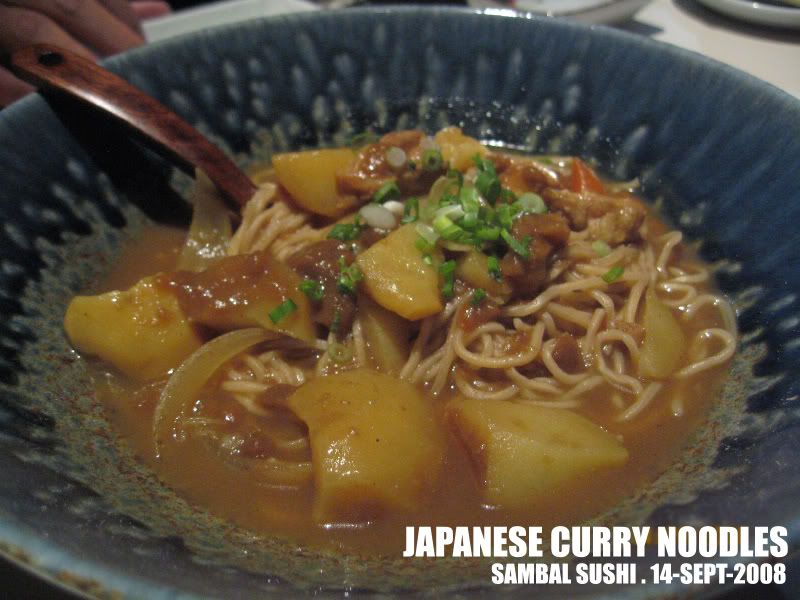 Rate: 4/10 => taste like maggi mee - curry flavour. the noodles a bit uncook
The beverages....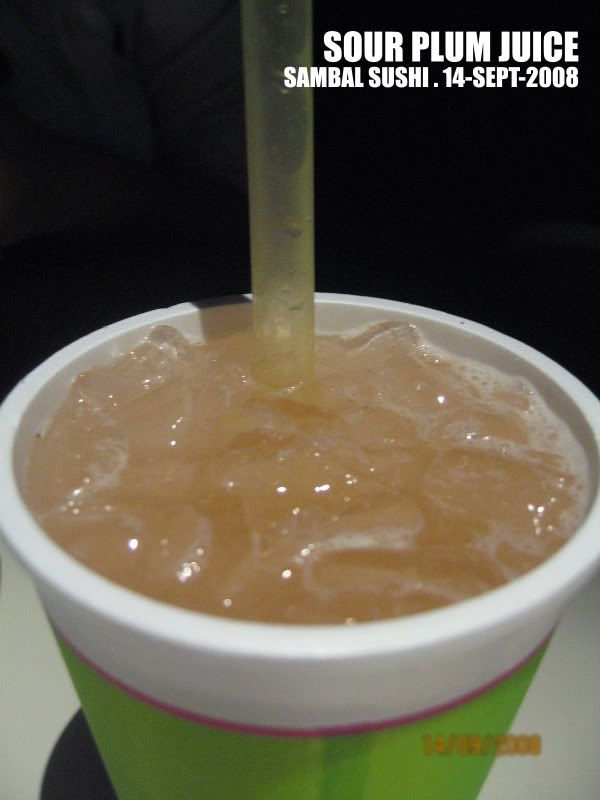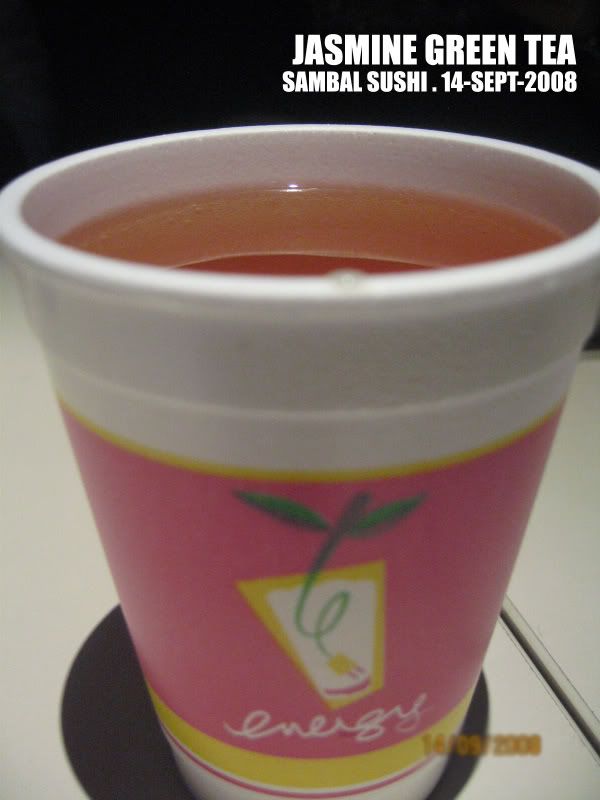 The Dessert..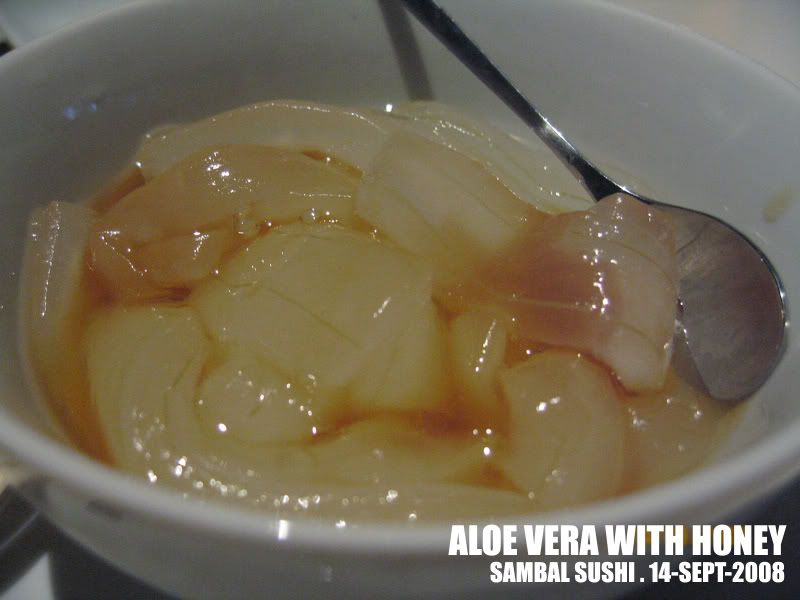 ok lar.. comment sikit sikit. the price is almost the same like sushi king. taste ok saje lar. sambal er... janice commented their sambal so-so wor. but i think not tat nice. not spicy plus i think the sambal taste a lil bit funny. if u ask me whether wil i be there again? err.. mayb not at the moment cos temporary i stil cant get the feel of wanting to go back to it.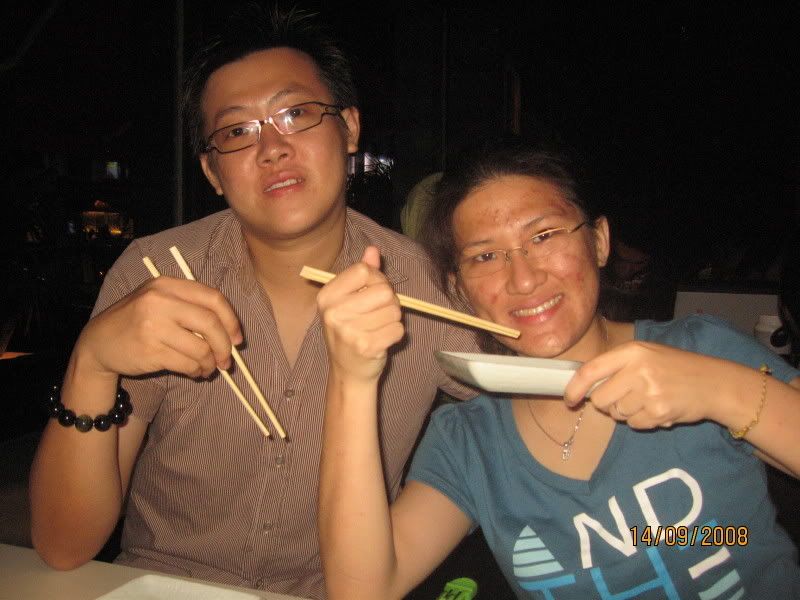 of cos lar.. we wont forget to cam-ho.. hehe

SAMBAL SUSHI
No.30,32,32A Ground Floor,
Jalan Puteri 1/4 Bandar Puteri Puchong, Selangor
Tel: 03-8942 6049