u guys kno i had a long hair rite up to my back rite? wavy and curly long hair. wif a lil of color and highlight. well, it look nice earli of the year. cos i had treatment on it but now it had become to look like a mop instead. many of my frens had advised me to cut it short. even liangzai oso agree to cut it short. but i gave them 1 simple excuse. 'aiks.. if cut short, later not enuff time to grow it back for my wedding pics how? i dowan to wear a wig for my wedding pics!' hehehe... but i dunno when i am going to get the wedding pics done. :P
finally, today the special day, i'd made the veli critical decision!! liangzai agreed. janice oso mentioned i look nicer wif it. i even called my mum to triple confirm tat they are correct and guess wat? my mum agreed! so wat else shld i consider of??
before the stylist cut my hair, he double, triple, quadriple confirmed wif me!! yes yes yes.. jus cut it short ok?? KACIAK!!! turn short wif less than a second. aiksss.. heart pain.. after a few cuts, i feel like i'm relieved. wahahhaa.... ya.. i'm the 38 gal that loves short hair veli veli much. if wouldnt bcos of the wedding pics, i wont let my hair grow until after shoulder length. but then i start missing my hair now.. wahahha.. that long wavy curly messy untidy broom/mop-look-alike brown hair.
but then the stylist din even cut the pattern i wan. instead he was cutting it until under-ear length. aiks, regretted to let him hv a try on my head. but luckily it stil looks nice after coloring and highlighting it. gues wat color i got myself on my hair? hehehe... RED BRONZE!!
** wah liangmui.. u damn IN lar.. **
and not forgetting purple for highlight
** or i shld say it's low light instead. cos the color is not so sharp **
ok lar.. cut the crap. let u see my new hair style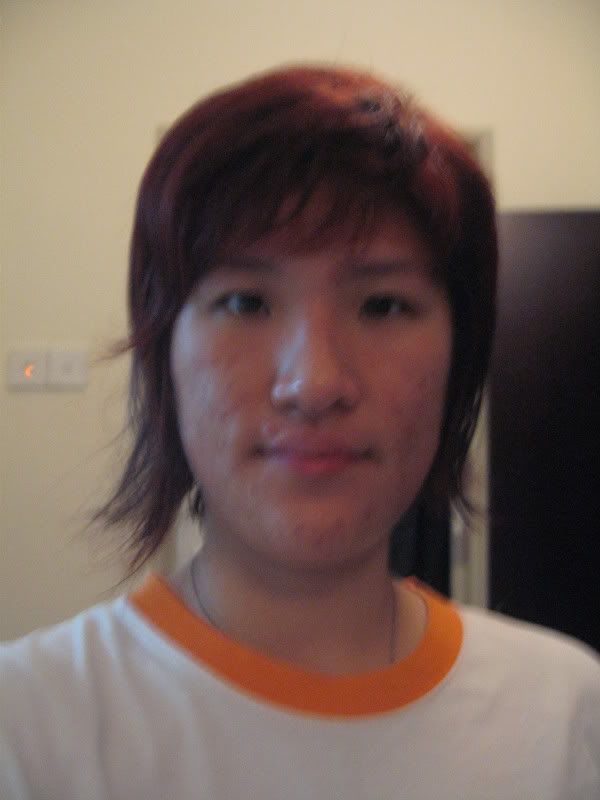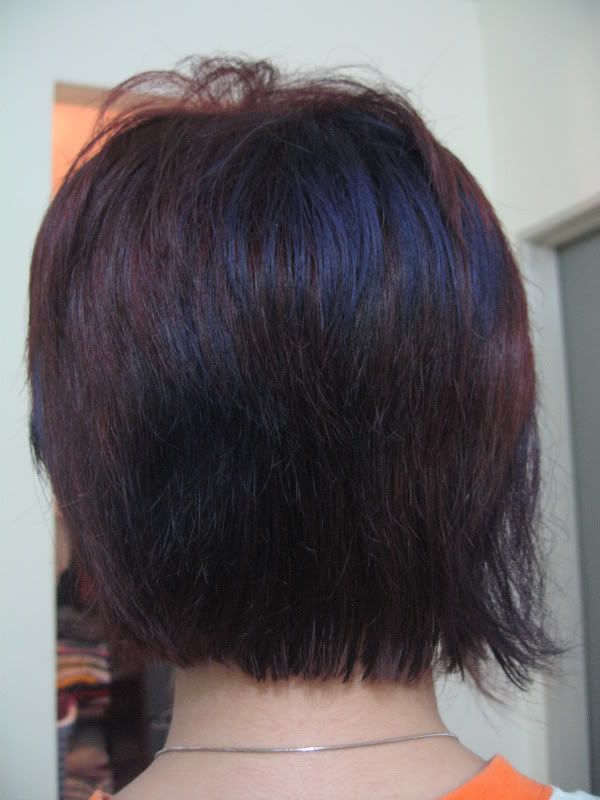 Front & Back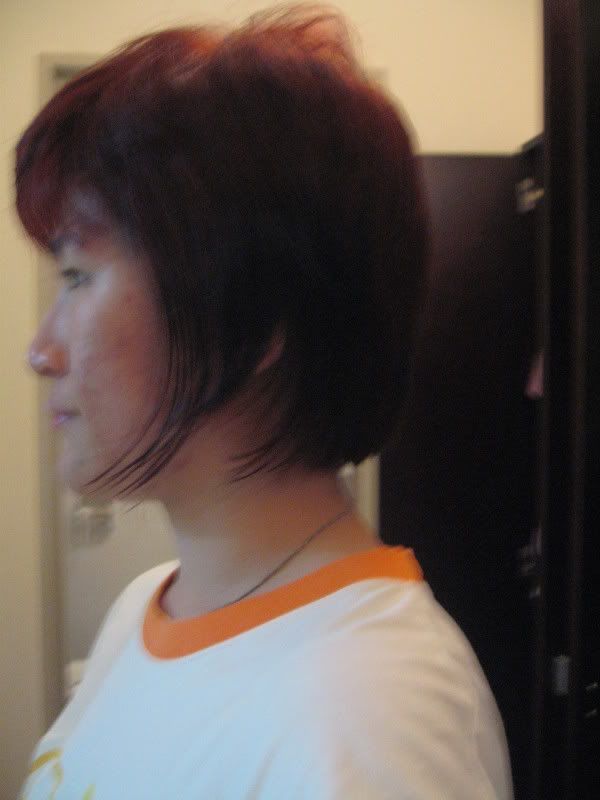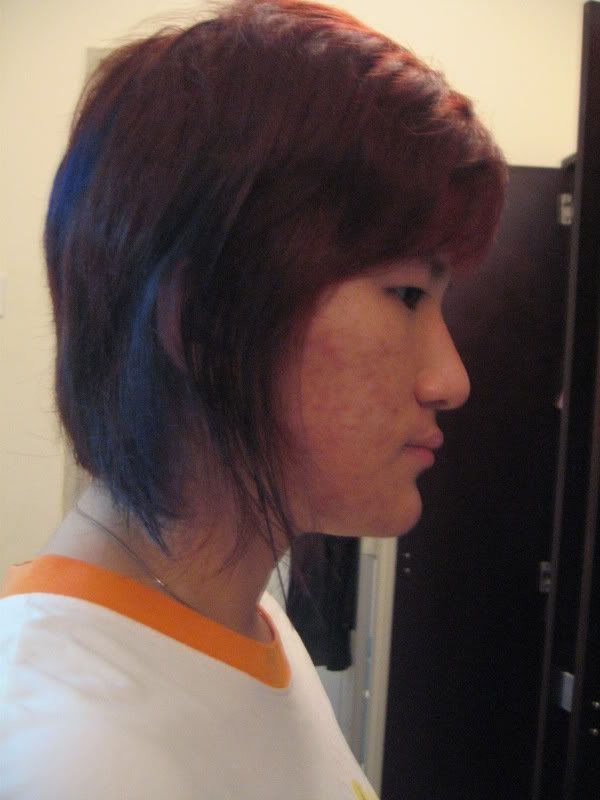 Right & Left
aisk.. pls forgive me for tat blurry pics ar.. cos my hands are shaky during the pics were taken :P
so nice or not?? er.. ok lar rite? but this time i think i hv to take more time to manage it liao.. before it look like chicken back side... hai~~