ok.. owe u guys this rite?
onli 2 pics on my birthday celebration at Pizza Hut last friday. quite touching. cos a new bunch of frens are giving u surprises kan?? hehe.. the cheese cake reali veli nice.. forget to ask joslyn where's the bakery located.. tomolo onli check it out wif her.. but too bad, i din hv the other non-librans pic ler.. paisei paisei.. hope to take their pics on this friday as we planned to hv a sandwich lunch.. ** omg.. not again.. SANDWICH?? ** oi.. i long time din buat sandwich d. plus this coming friday, i'm not the one who's going to get the sandwich done for the rest of them ya. we 'gotong-royong' together..
ya.. as assigned, i'll get the eggs done.. the rest.. they gao tim lar.. hehe.. :P i jus care abt makan session :P
ok.. para hadirin sekalian, i ingin memperkenalkan 'ji mui' baru ni.. sila tepuk tangan!!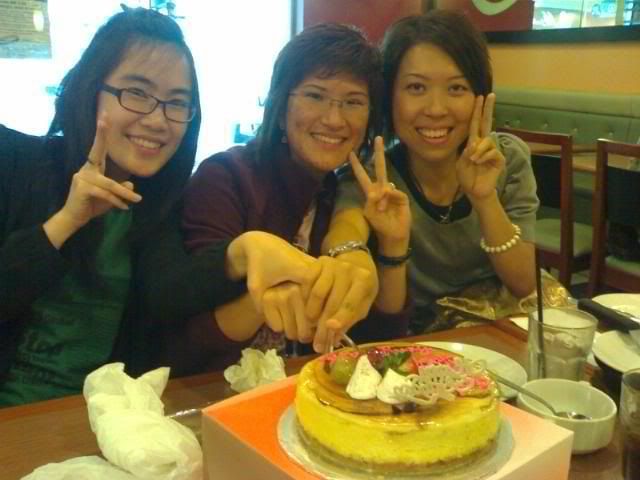 Kah Yen (the one wic specs and green shirt), Liangmui & Cyndi..
kek yg teramat sangat manis.. so touching...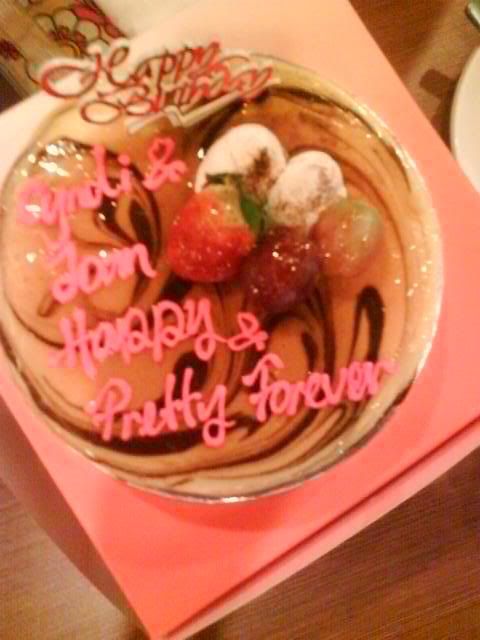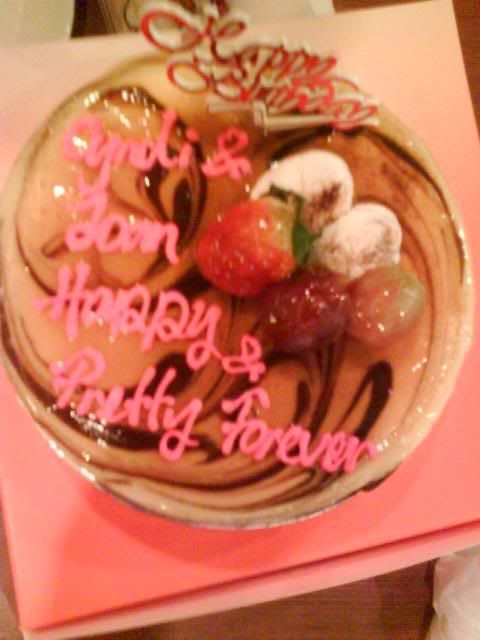 lets see apa yang tertulis atas kek itu..
** Cyndi and Joan, Happy and Pretty Forever **
even my new buddies oso kno my birthday wish.. so good.. btw, there's one more mui mui zai tat they missed out too.. sorry ya, kah yen.. not me who forgotten u.. their fault.. blame on them.. wahahha... but then nvm lar.. we stil cut the cake together.. :D
so happy.. and this meal cos all of us to b late to office for 30mins. and i had to contra back the time. hai~~ but stil worth it :P
well, lastly, a simple
THANKS TO U GUYS
..
MUAKS MUAKS
...