Venue : Williams @ sumwhere near PJ's ex-Lim Kok Wing College
Date : 26 May 2008
Time : 8pm
had dinner @ Williams yest.. hai~~ I went there a few times oledi.. miss the baked pasta, spagetti and etc... the food not bad but the environment quite terrible.. so dun complain abt the environment if u wan sth nice and cheap ya...
liangzai and I both went there.. it's grizzling outside.. so we hv to sit inside...
(ok.. i kno wat u're thinking abt... a bit geli ler... hehe....)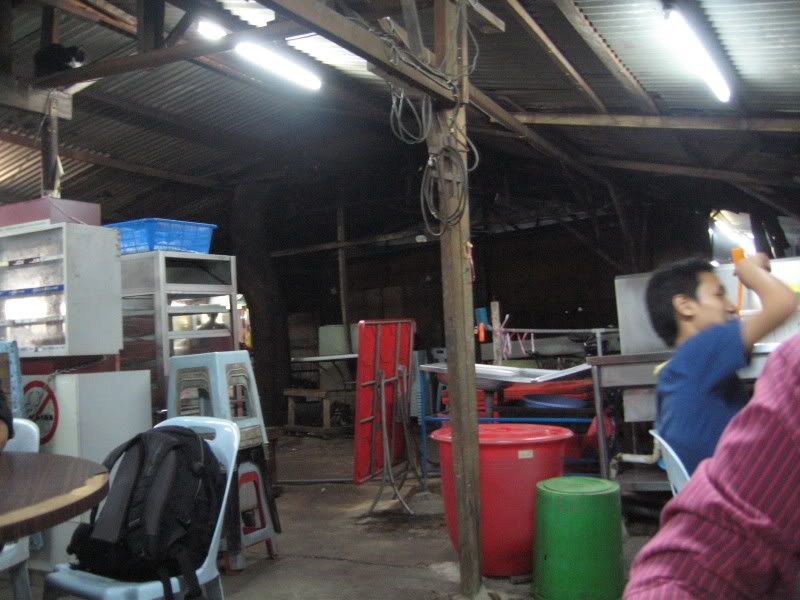 liangzai thinking of wat to eat... stupid!! Chicken chop with Nasi goreng lar.. he had been asking me for 3 times in the car.. and now he's thinking of it again!!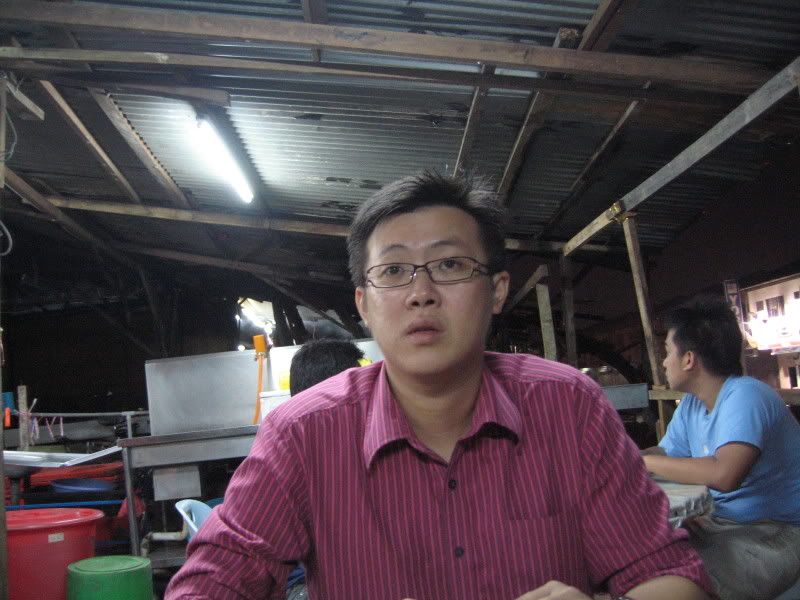 Chicken Chop with Fried Rice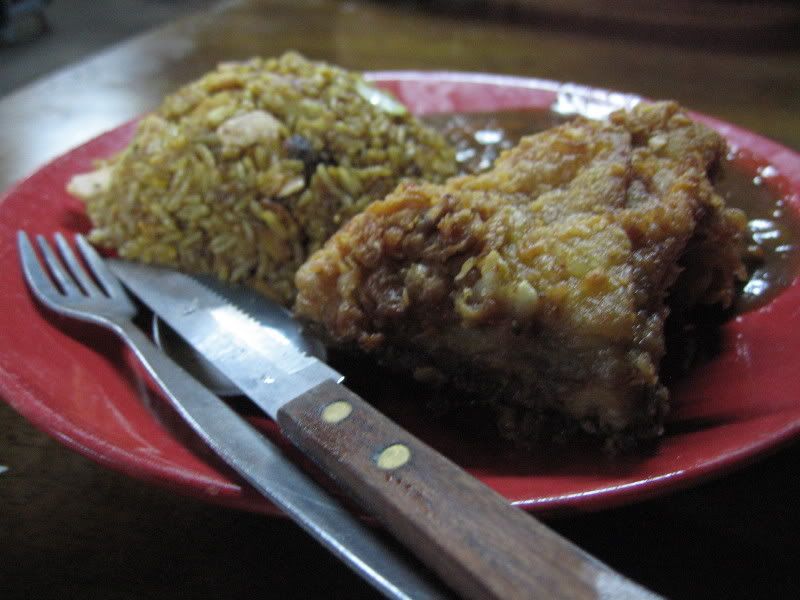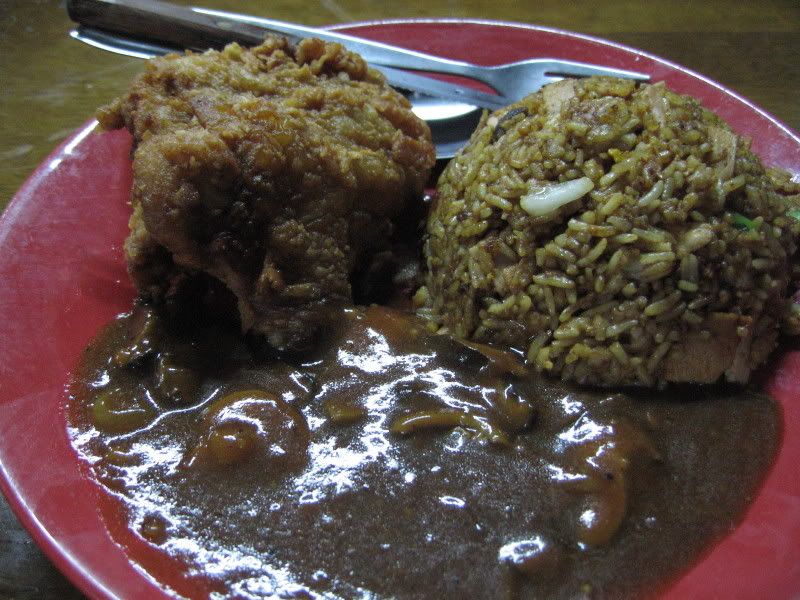 Tasty Rate: 7/10
Price :
RM10
RM15 (y change the price? cos i remembered the wrong price lor. it was rm5 more)
Comments: if u taste the 3 stuffs seperately, it taste ok saje.. if mix 3 together, GOOD! but the chicken a bit too old lar.. hard to bite...
Seafood Spagetti with Olive Oil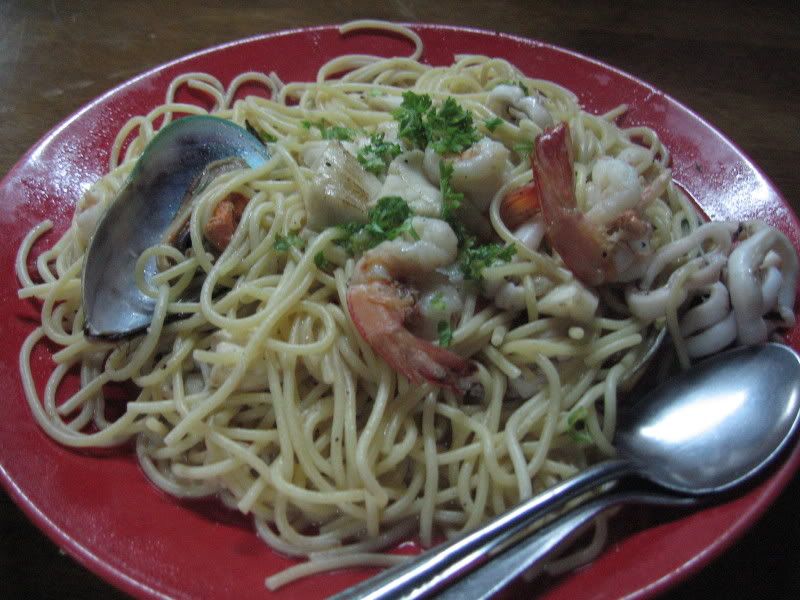 Tasty Rate: 8/10
Price :
RM15
RM20
Comments: yummy.. one of my favourite.. normally i wil order tomato sauce or this.. :) if u're a seafood lover, go for this.. u wil hv approximately 10 prawns, sotongs and 2 mussels.. better get some1 to share wif u cos it's reali big portion.. i cant finish it.. hehe.. the rest pergi mana???? liangzai's tummy (where else can it go?)
Environment Rate: 0/10
Comments: er.. a bit geli lar... TERUK.. but the food damn nice.. can gip a try
wanna go?? easy to find one.. it's the last stall located besid pj ex-lim kok wing college.. total including drinks = RM 36.50.. cheap or not? u decide..