yes!! i was extremely angry tat day. tat's y... oh.. btw, i dun use those kind of rude words when i tok to u ya.. i mean using mouth to tok. not hands to type. wahahha.. so i cant guarantee wat i wil type out. hehe.. some how, my brain and hands doesnt work properly. brain wil say dun use those FOUL words but my hands will typed out and press "PUBLISH POST". damn geng!!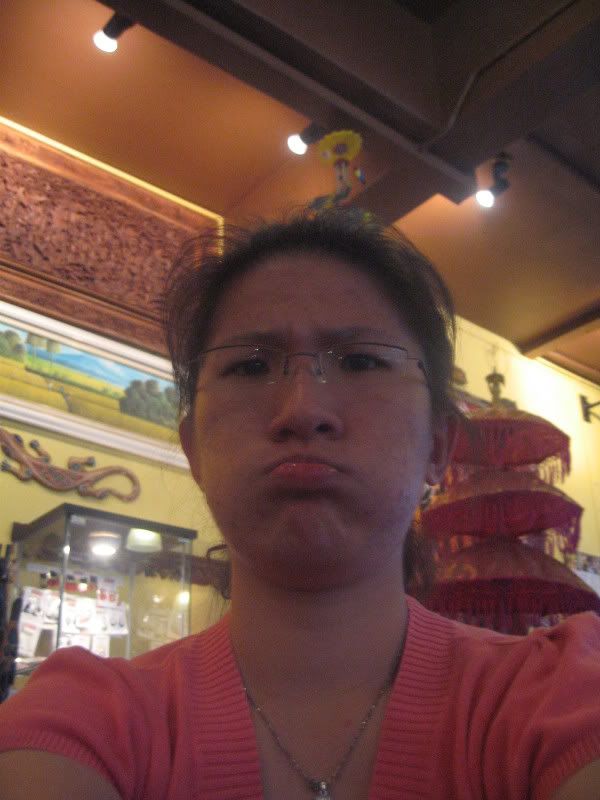 see my face oso kno i'm damn angry rite?
ok lar.. forget abt tat stuff. reali HATE it. so so.. wat i did tat day? hehe.. of cos go out makan wif my gila frens lar. luckily they were so kind to join me in. or else i wil stay in my room and try to grow some fungus and mushrooms to sell. all grow out from my body ok? :P
went to BUMBU BALI last thu. wat reason ar? well, no reason. jus tat not in the good mood. so went out wif my frens. at first tot of getting shabu-shabu wif liangzai but then u guys kno wat happen rite? so asked janice and wilson lor. they said wanna go bumbu bali one but since i'm not in da good mood, they change their plan to shabu-shabu. i think mayb god oso on their side cos shabu-shabu was closed on tat day. well, my turn to change my mind lor. went to bumbu bali lor....
ok.. hear the restaurant name oledi kno how it feel rite? yup! a BALINESE restaurant wif all those BALINESE feel. wilson nv tried it b4 ma. so went there and makan lor. it's alwis great to hv frens wif u when u're not in the mood. they wil find ways to entertain u. haha.. this is wat my gila frens do to me lar. first, we ordered the food.. 2nd, we gossiped all nite. wahhahaa... seee!! who says onli gals like gossiping? guys do tat too ok? :P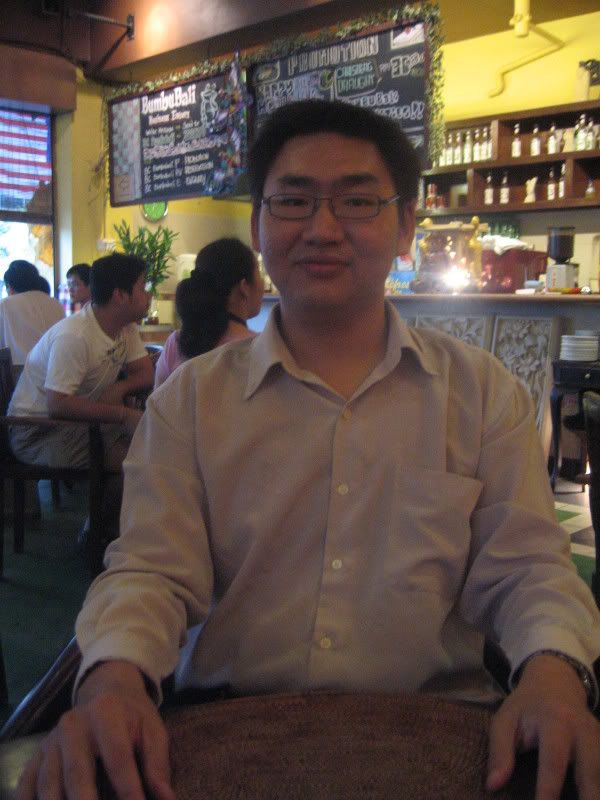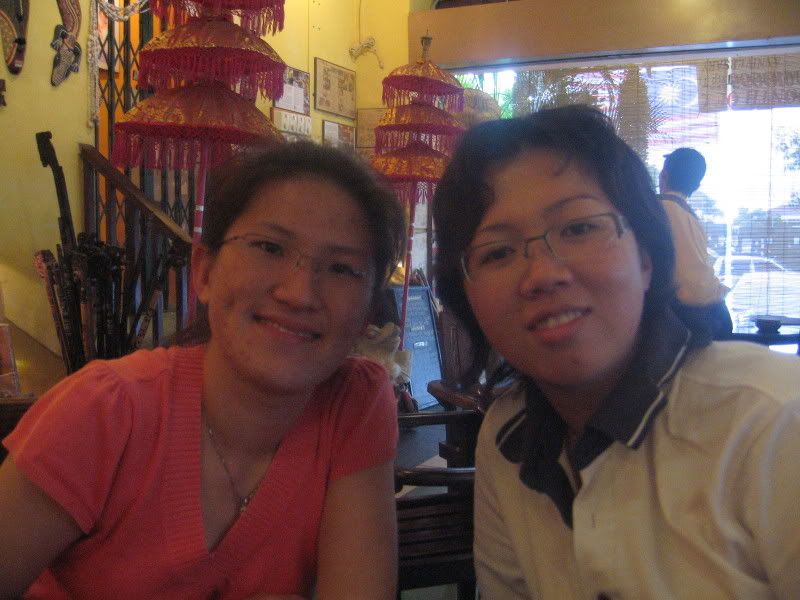 my teramat sangat 38 gila frens, Wilson and Janice....
so my pics will tell the whole story ya cos my brain n hands not co-operating well now.. :P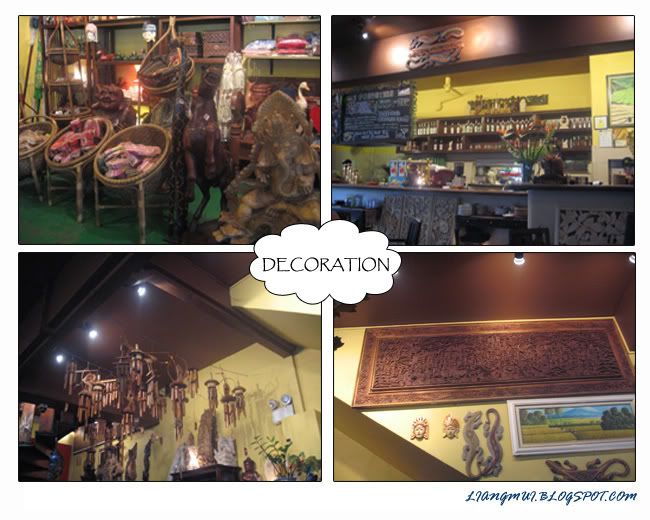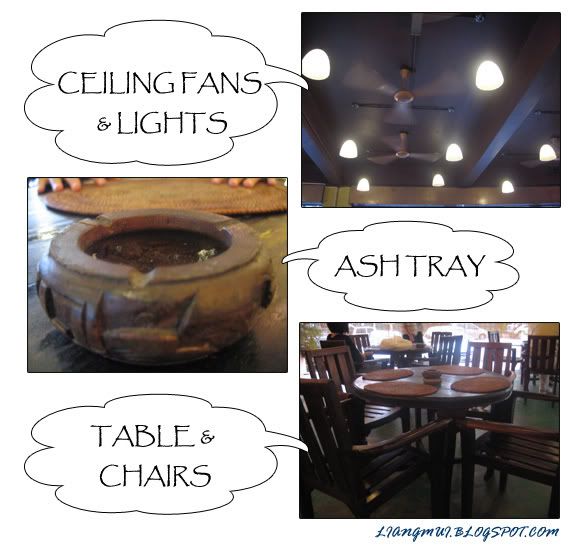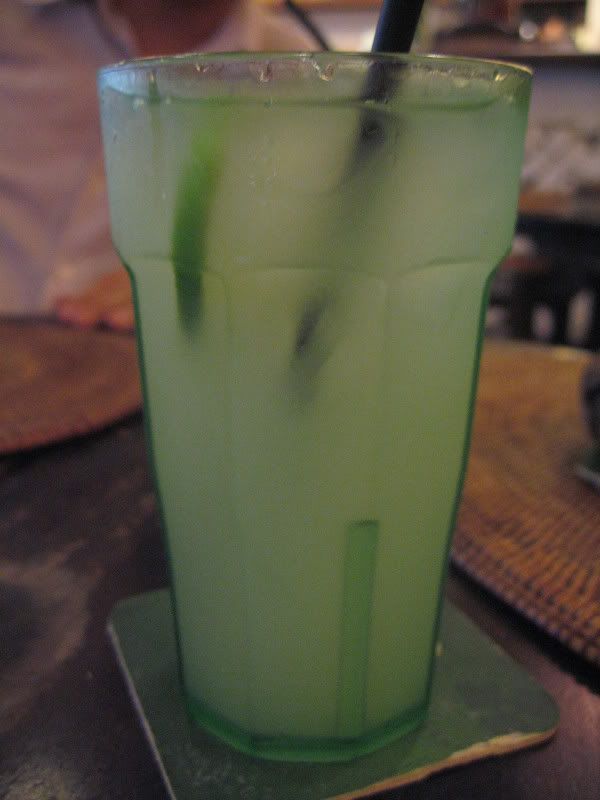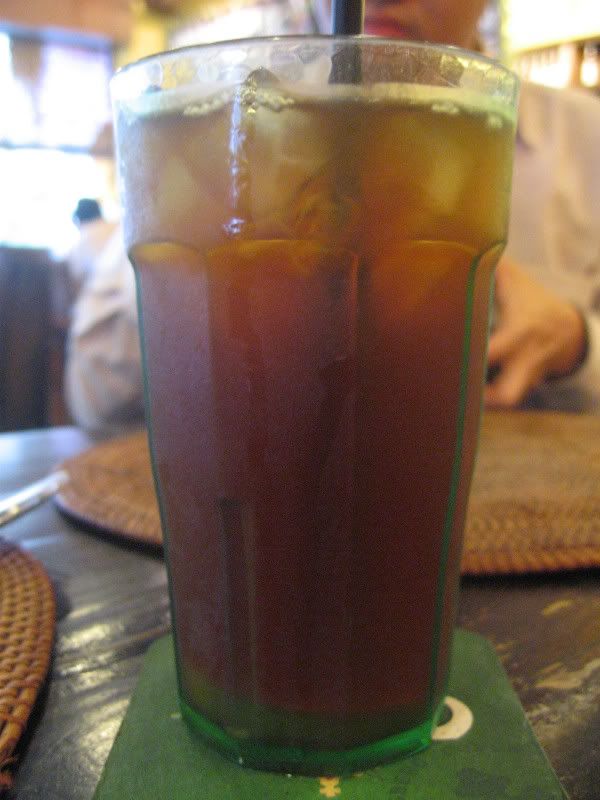 The drinks... Lime Barley and Teh-O Limau Ais (haha.. Iced Lemon Tea)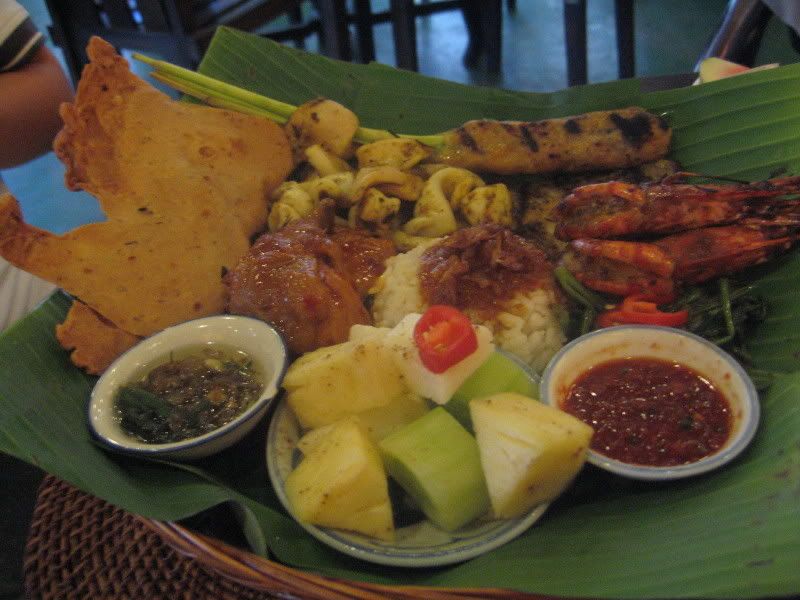 Nasi.. dunno wat... got Prawns, Tempeh, Satay, Sotong, Acah and Chicken
Price: RM28++
Chicken CHOP gua... but doesnt seems like chop.. macam quarter chicken.. hehe..
got salad, one pathetic size of water melon, kuah and fries
Price: RM25.90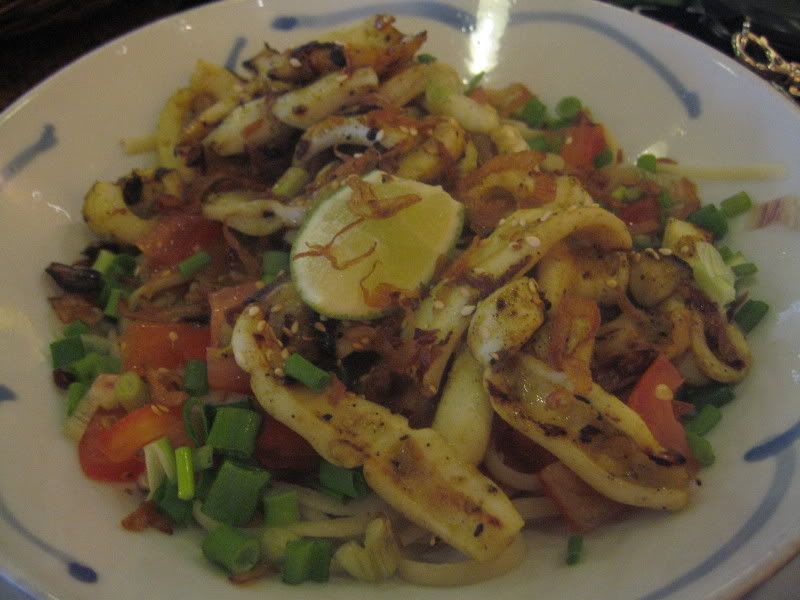 hehe.. my portion.. PASTA again! Grilled Sotong..
Price: RM18.90
the total of tat day is abt RM101. :)and i managed to google the address...
Address: Bumbu Bali
18 & 18-1, Jln Persiaran Puteri 1,
Bandar Puteri, 47100 Puchong.
Tel: 03-8061 8699
Map
(click to enlarge)