hai~~ at first tot tat i can hv a shabu-shabu on last thursday but they were closed and ended up in Bumbu Bali. so as liangzai promised to bring me there on Saturday, i finally made it to end my shabu-shabu cravings. hehe.. ya.. macam dah pregnant ni. tapi 1 telur pun tak de.. hehe.. jus wanna eat. ok?
wahahha... ok. we went there quite earli cos we dowan to queue up in an extremely long queue waiting for our turns to makan. cos i'm lazy and i dun like waiting, stil remember rite? hehe... so we reached there ard 6pm. well, the waitress served us well and asking us whether we wanna go for buffet or ala carte! of cos lar.. craving for food like hungry ghost, we chose buffet. i tot the price was RM25 but then it was increased by RM1.50. aiks.. due to petrol hike.. kns!! nvm lar.. outside everything oso increase liao. ok lor.. 26.50 ma 26.50 lor...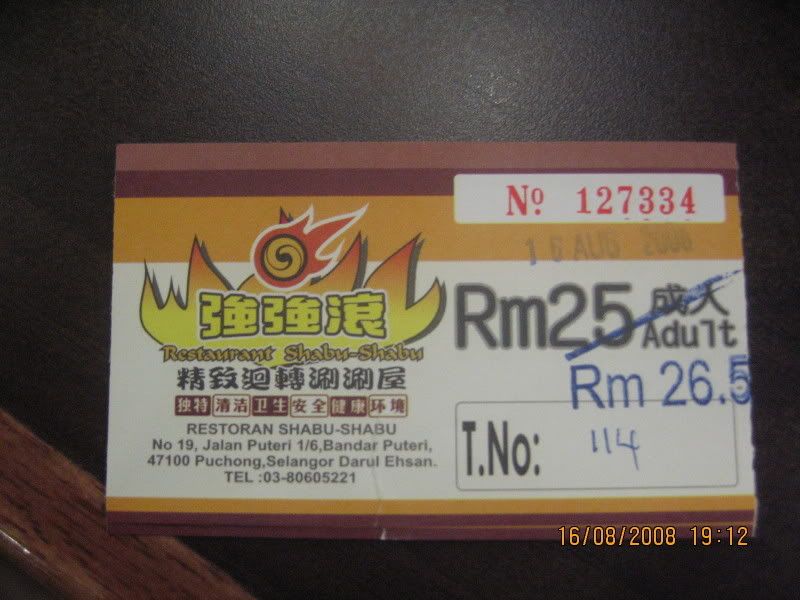 the waitress got us some soup and we hv to press press the button lor. On/Off, Low and High. aiya.. if wan the soup to boil faster, then u'll hv to press HIGH one ma.. and vice versa. correct? hehe.. hungry ghost like both of us sure press HIGh lar.. kenot tahan d. actuali we were not-so hungry at tat time oso.. haha.. jus makan lar.. first thing i took was VEGE. macam lar outside kenot eat vege. wahahha... can jus tat not much of variety ma. i was actuali AIMING for my TAKO but kenot see any of it so ma take vege first lor..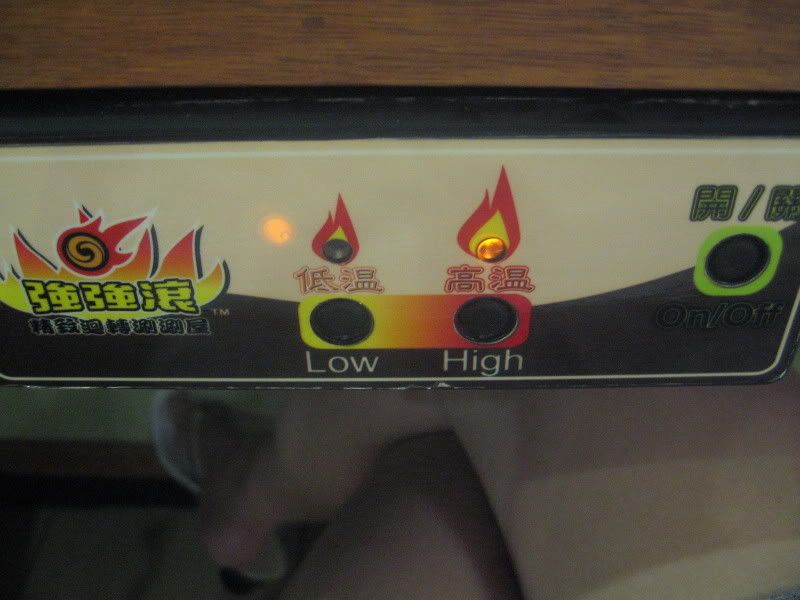 so this is my 1st round of shabu-shabu.. kangkung, oyster mushrooms, crab meat balls, crab sticks, chicken meat ** sink inside the soup d **
and my 2nd round is full of BALLS.. wahhaha... no lar.. stil got seafood taufu and golden needle mushrooms... hehehe..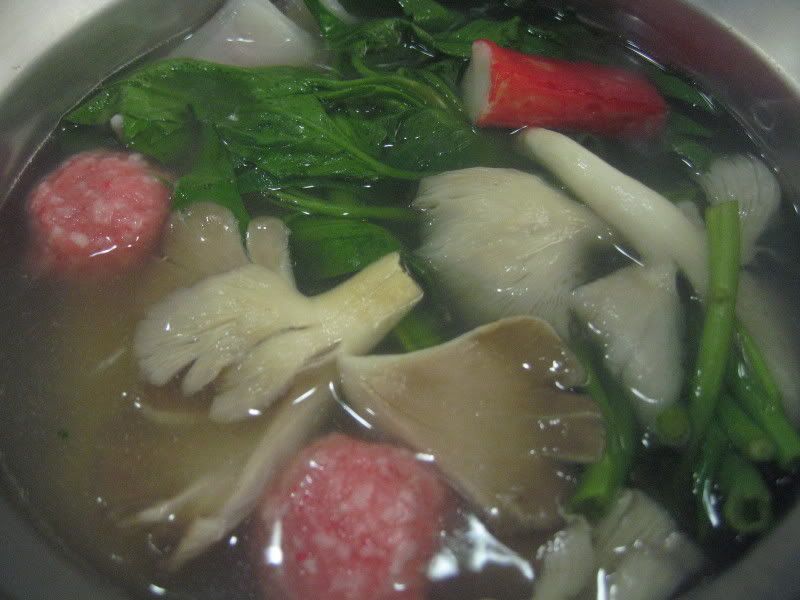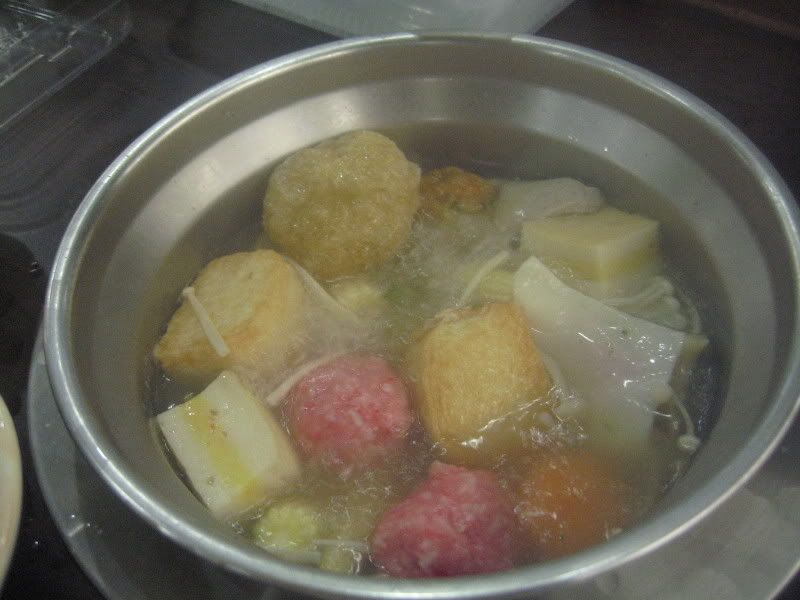 liangzai's one.. ok ok.. i kno wat u guys are thinking.. looks a bit geli rite? hehe.. tat smart kiddo put some spicy prickles and tomatoes and then the soup ended up like tat lor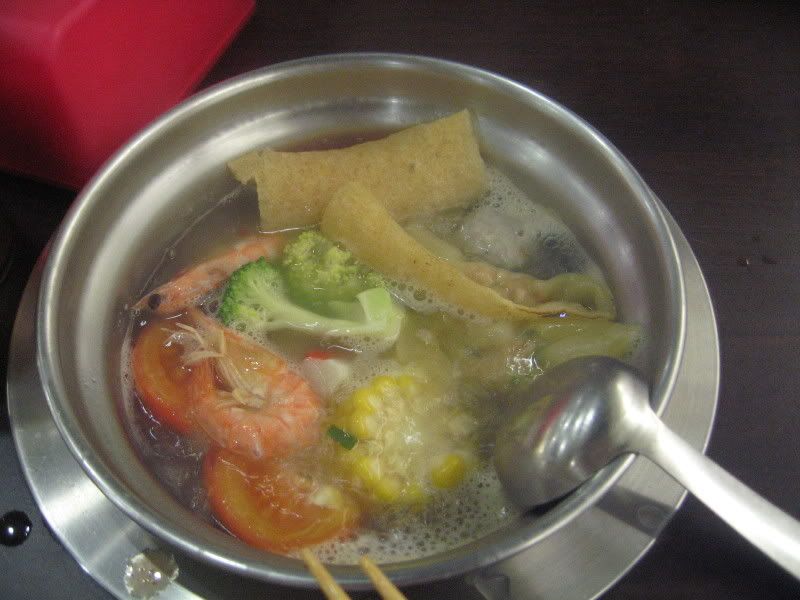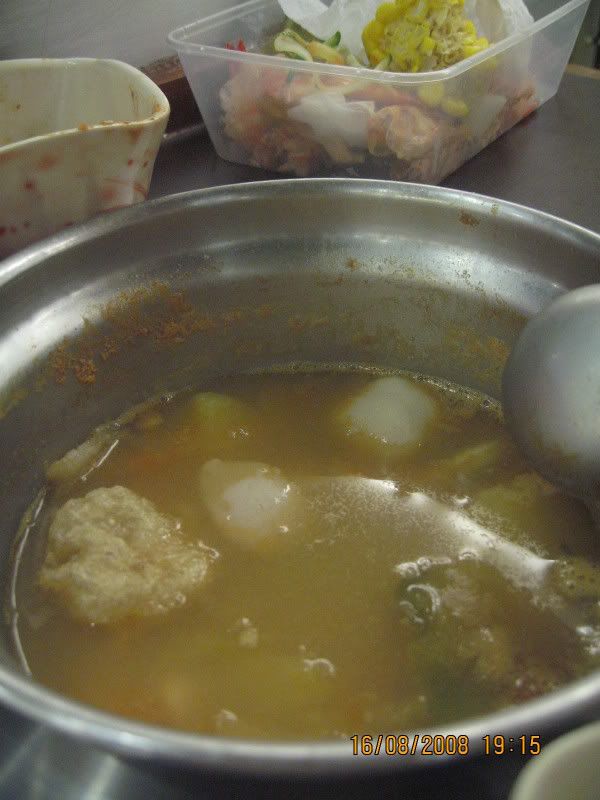 since got so much food on the belt, i ma slowly eat lor.. correct? kenot eat too fast.. not good for digestion.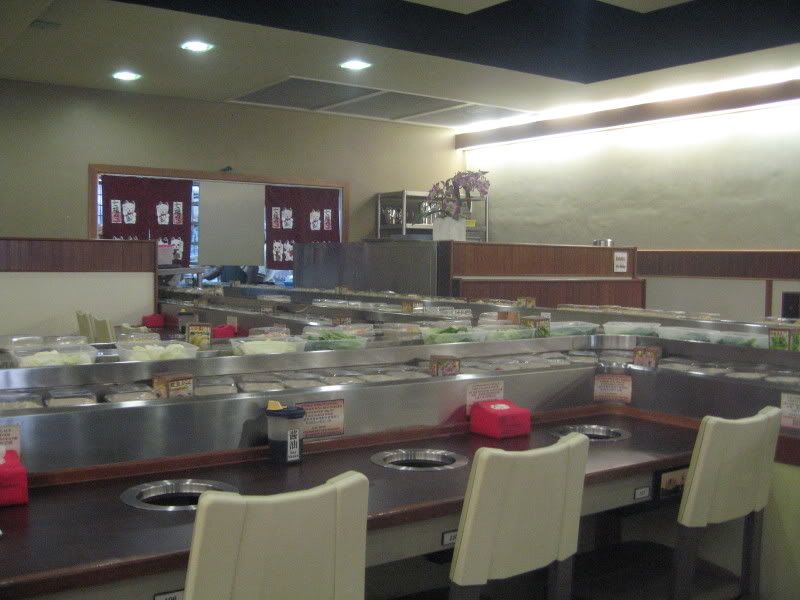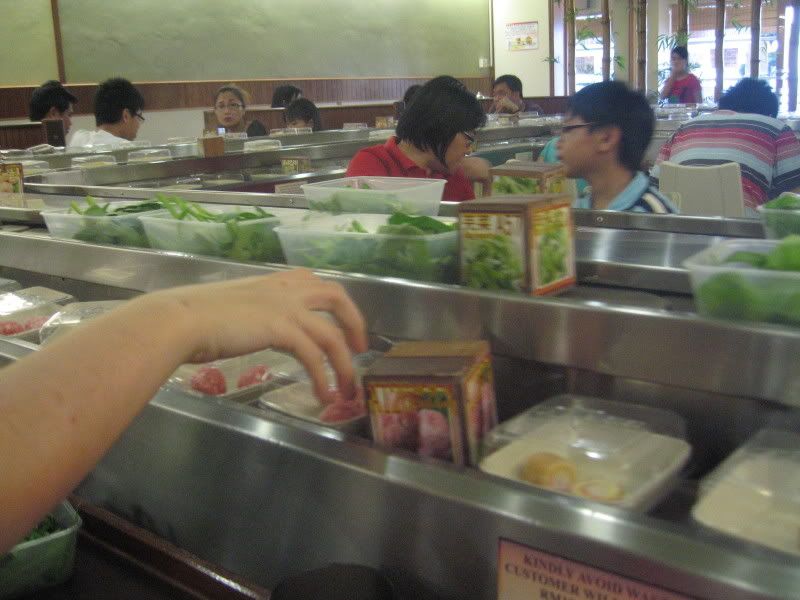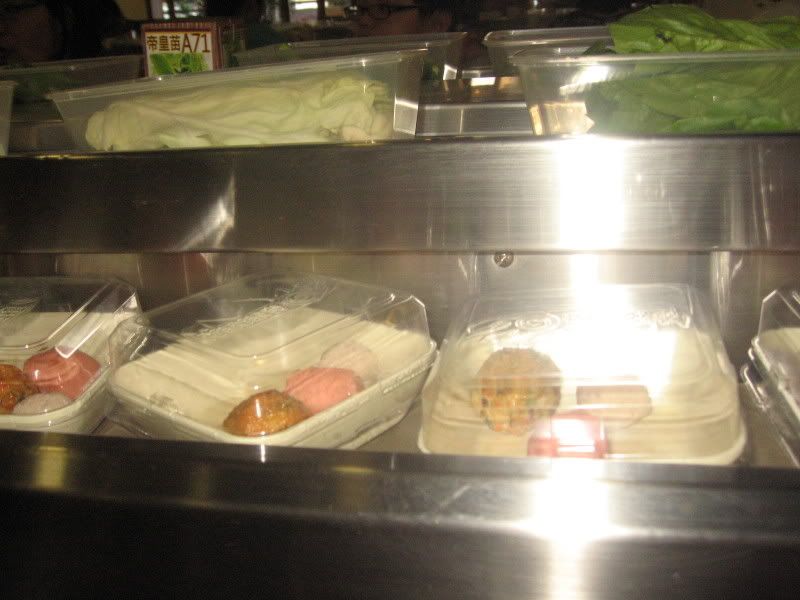 wanna see wat kind of food we took?? ok ok...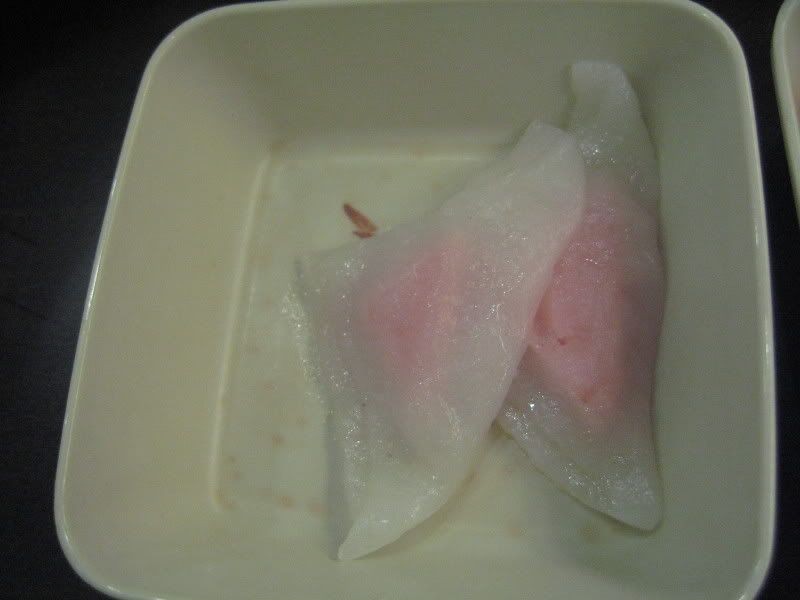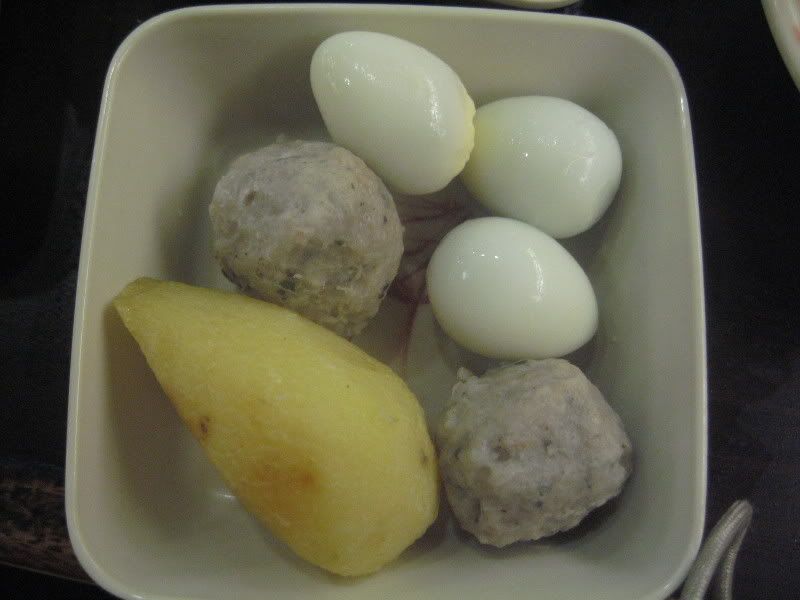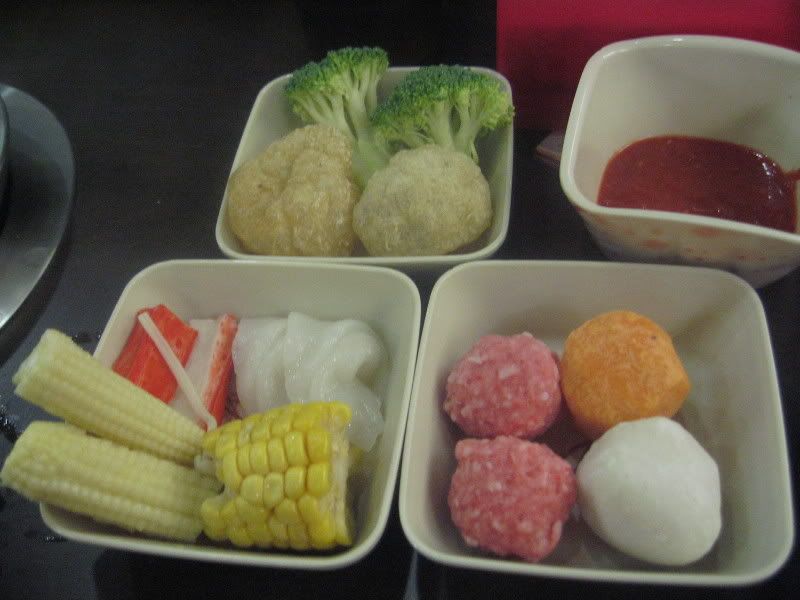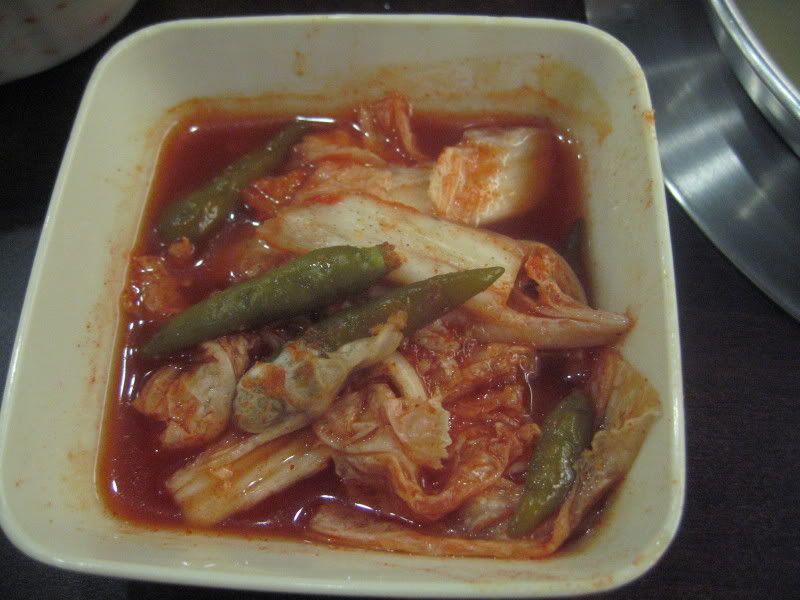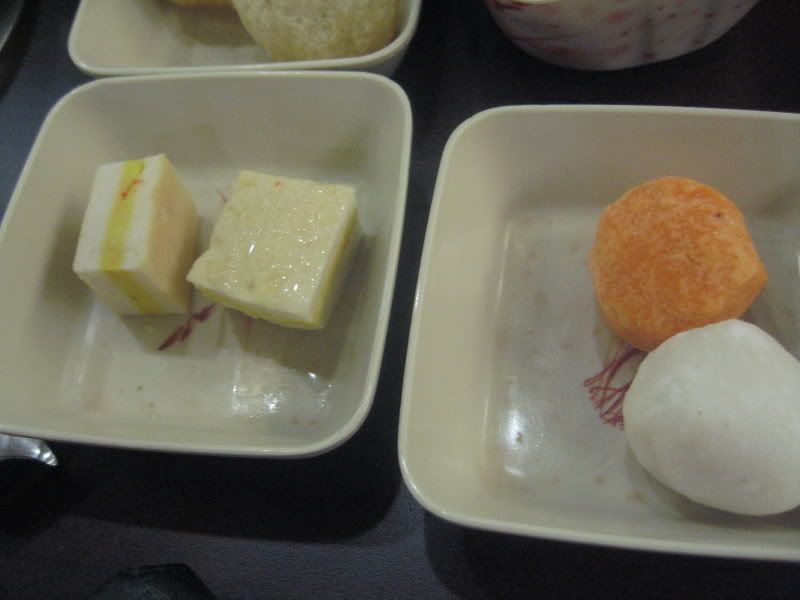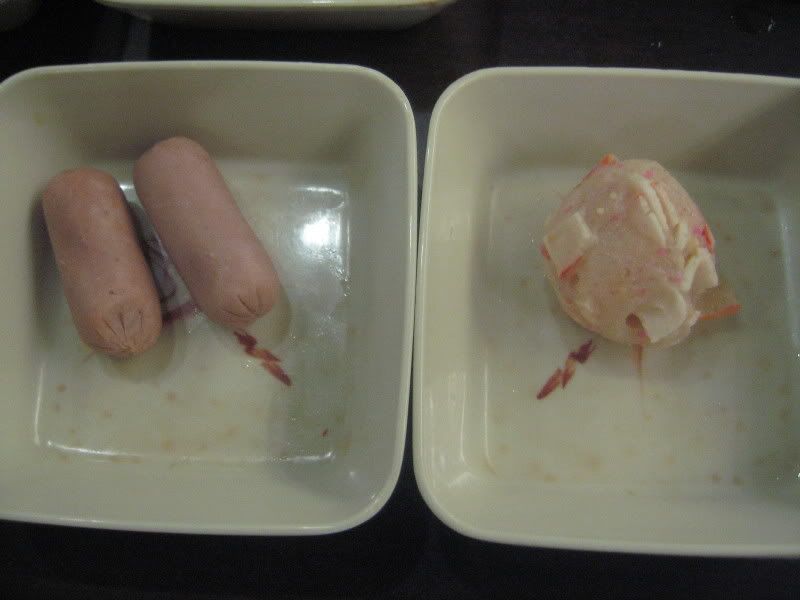 Ham Dumpling, quail eggs + chicken cheesey balls + potato, baby corns + corn + crab stick + dunno wat's tat + crab meat balls + fish ball + prawn ball, kimchi, sanwich tofu, sausage + lobster meat ball.
ok.. liangzai wont forget abt those fried stuff ok?? wahahha :P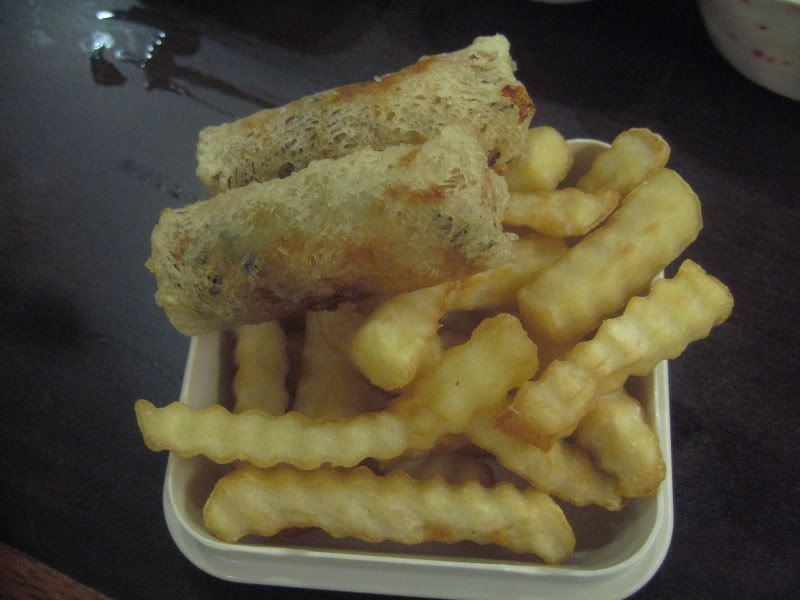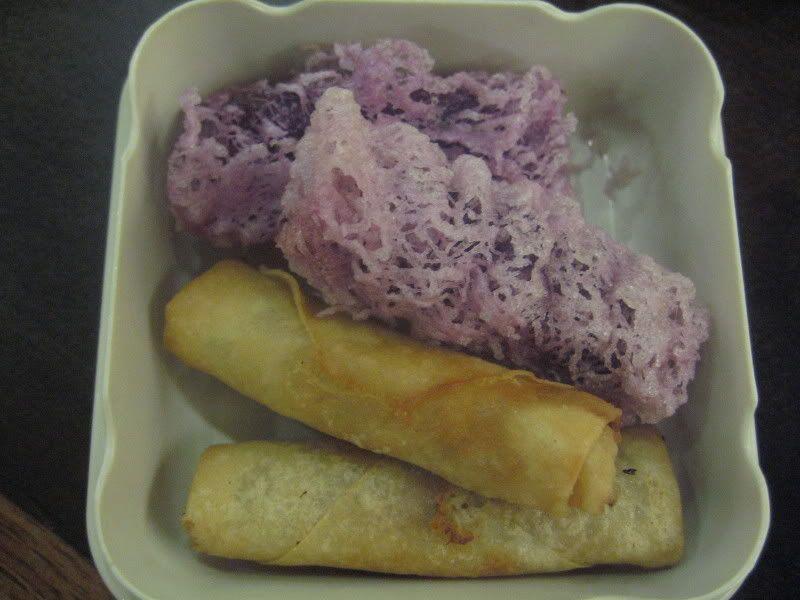 fried spring roll + fries, yam roll + mini popiah.. => taste so so cos not crunchy
after so much of those food, at last the TAKO is out.. hehe.. luckily the 2 gals beside me dun reali fancy on TAKO.. so all passed thru me are mine.. hehehe... this is the best.. cos it's reali chilling.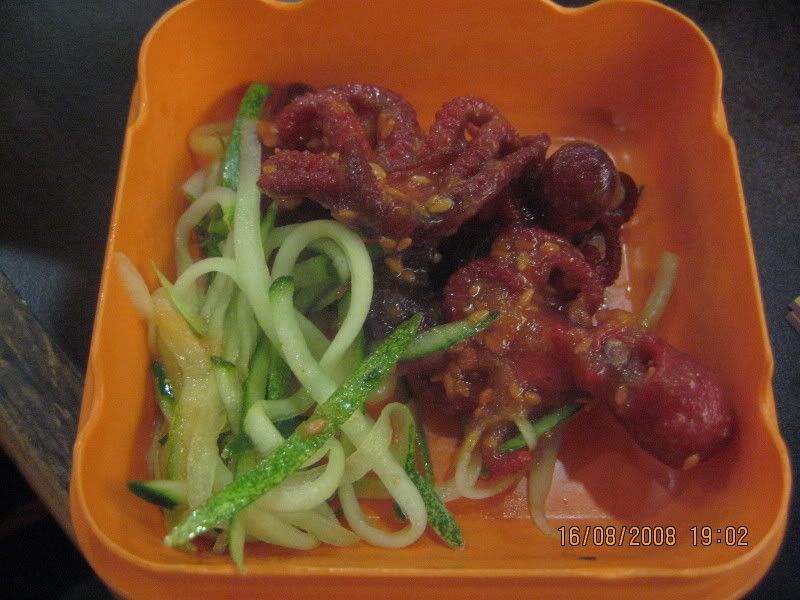 well, actuali the food is just so-so onli. just like the normal steamboat one.. but wat makes it so nice??? guess guess.. faster.. if u get it, we go for another round.. hehehe.... aiyo.. so easy oso stil cant get it ar?? huuh?? i heard some1 said sth... YES!! the sauce!!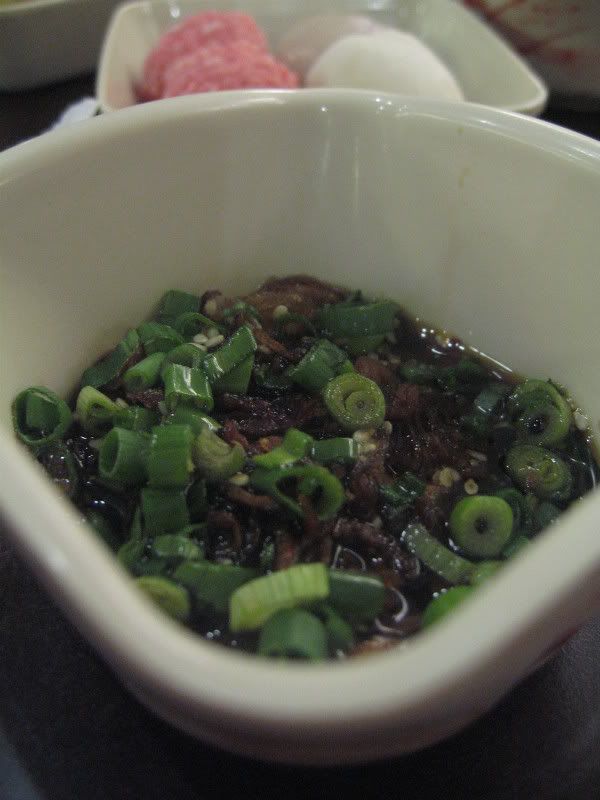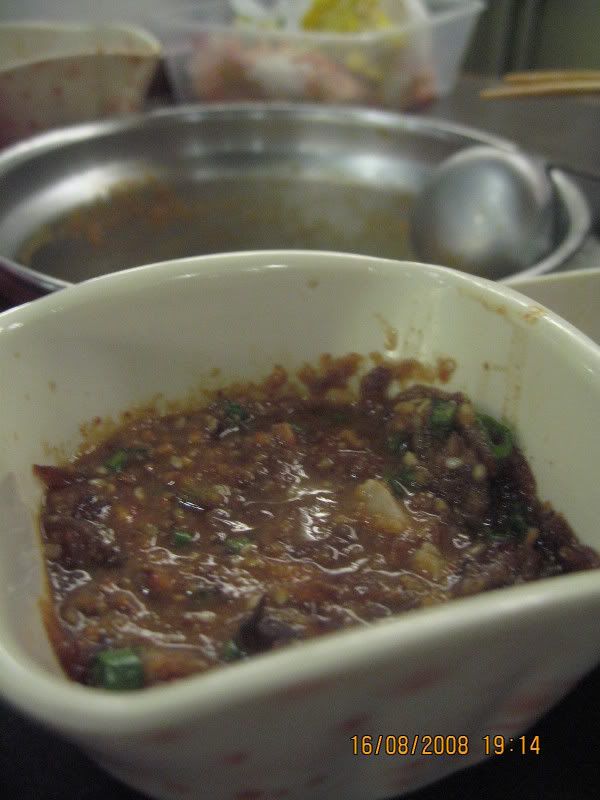 haha.. this is the SAUCE lar.. combination of sesame oil + sesame seeds + spring onions + oyster sause + light soy sauce... i personally took all those food together wif the sauce and i managed to finish up 2 bowls.. OMG!! fats in body again.. nvm lar.. once in a bluemoon.. aiyo.. dunno how many yoga classes hv to go liao... :S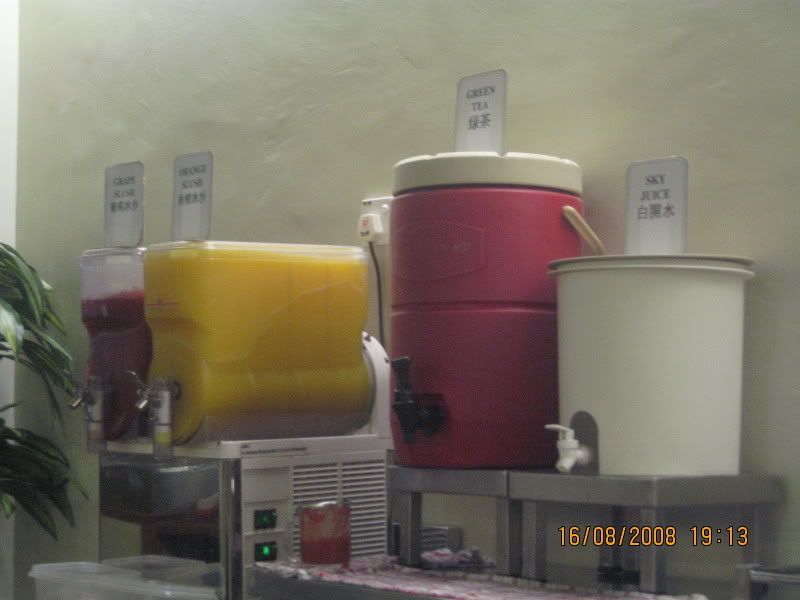 they have this refillable drinks -> orange squash, grape squash, green tea and sky juice ** har?? sky juice? the juice from sky meh?? jus mentioned water lar.. apalar **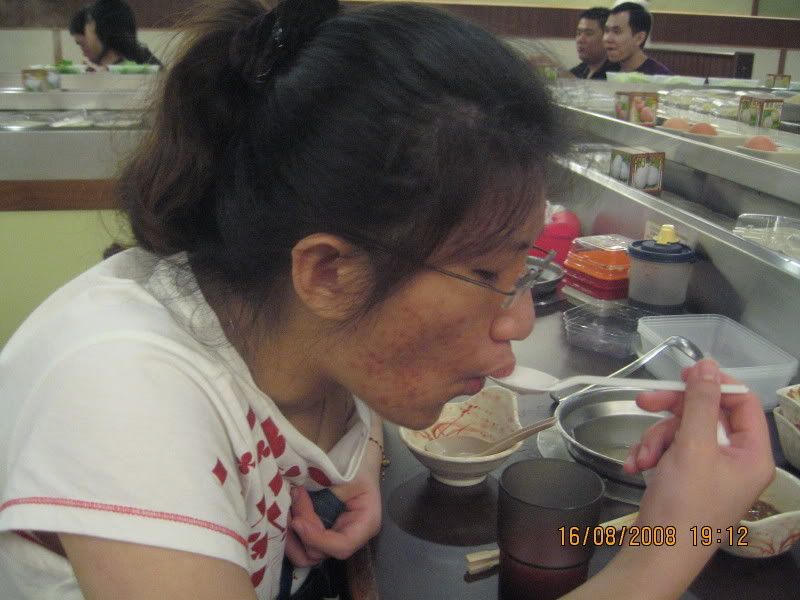 so.. the leftover stuff from liangzai and me, sipping the squash wif my 2 inches-increasing belly.. so full yet cant miss the chance to test out the squash
oh ya.. they provide pork too.. well, reali nicely sliced thinly pork meat.. wanna see?? ok ok.. i curi gambar from
ppl's blog
ok? hope he dun mind...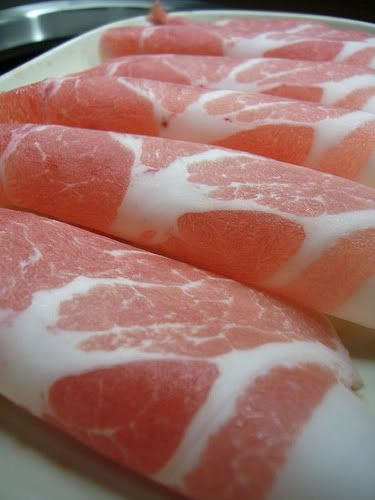 ooppss.. i forgot to mention this restaurant is not HALAL ok??
haha.. heard some1 requesting sth from me is it? TA DA!! address... hehe.. oklar.. luckily manage to see it.. or else u guys hv to search for urself liao.. paisei ar...
Address: Shabu-Shabu Restaurant
No:19, Jalan Puteri 1/6,
Bandar Puteri,
47100 Puchong.
Tel: 03-80605221
Business hours: Open daily (5 pm - 11.30 pm). Last call 10.30 pm
map ar?? er er.. paisei ar.. couldnt google it.. hehe...