ya ya.. as per promised on my
last post
ya :) here goes my post on my japanese buffet dinner on last friday :)
well, it was quite frustrating at first due to the heavy traffic jam on last friday @ LDP. guess wat. we started our journey from my home to ldp at 7pm. then heavy traffic in LDP. teruk.. we reached the sunway toll abt 730pm then jam to 1 Utama. guess wat time we reached 1 Utama? 845pm. WTF!! almost 2 hours in LDP and dunno wat's happening to tat F**king JAM!! i keep on nagging to liangzai y din his collix do so in sunway since sunway has a SHOGUN too.. y is it a necessary to b in 1 U instead. dun reali like tat place especially weekends!! damn JAM!!
phew~~ luckily stil can make it to enjoy the food. but then it wasnt up to my expectation. ya.. cant blame it oso cos we're late and they are ready to close at 1030pm so dun expect the food can b as good as during weekends ok.. :D
ok lar.. gonna stop the rantings liao. let u guys see the pics ya..
The environment => not bad.. hehe...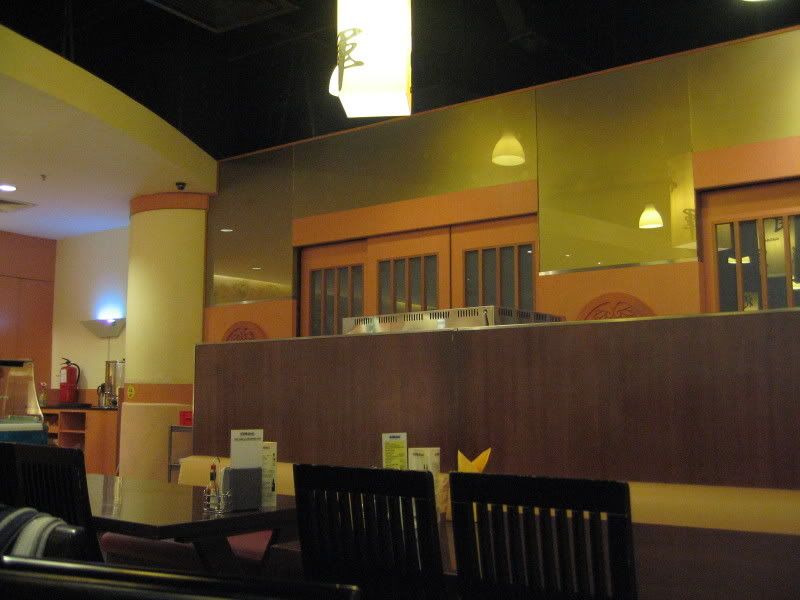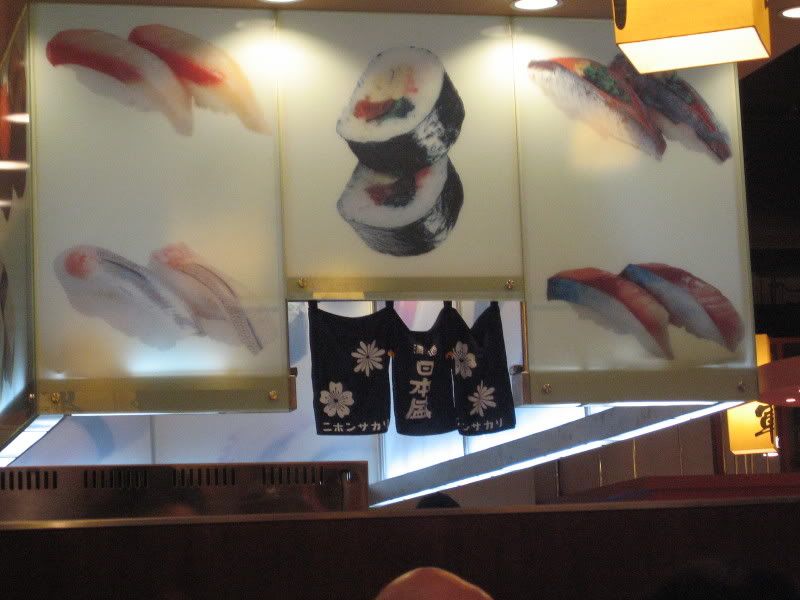 aiyaa.. kenot snap too many pics ar.. the waitress came and warned us ler.. so teruk~~
so i jus managed to snap the tables and the cute deco..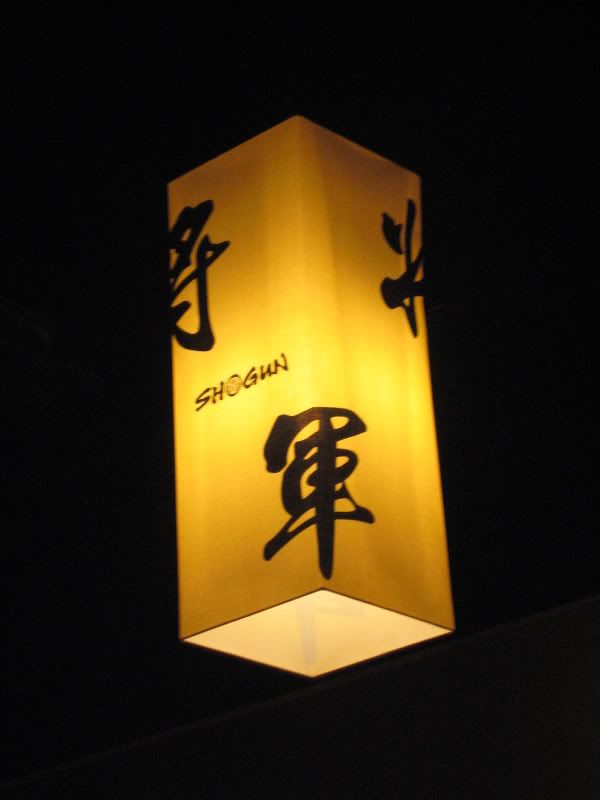 the lattern.. SHOGUN... means General..
green tea was served when we reached there.. see.. paisei.. left not much of green tea cos too thirsty liao.. had a big gulp :D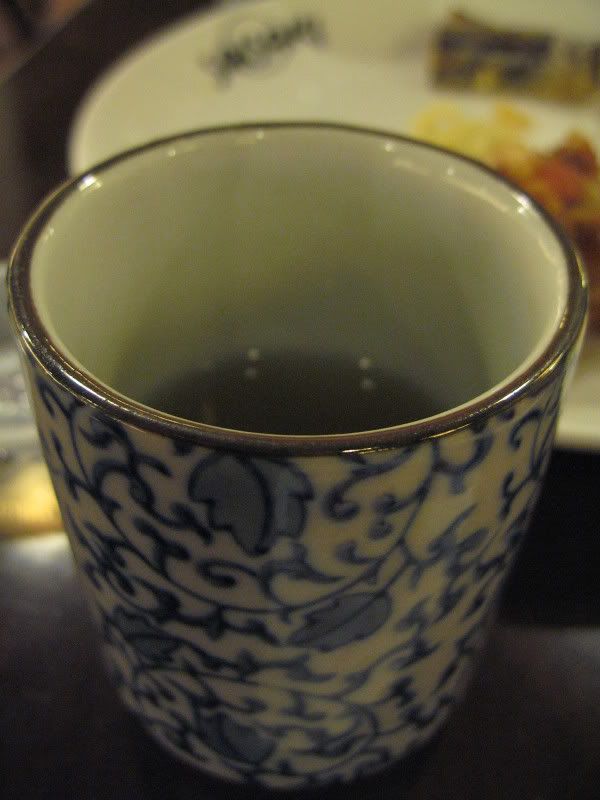 and chopsticks given.. ok.. this is onli the wrapper.. :P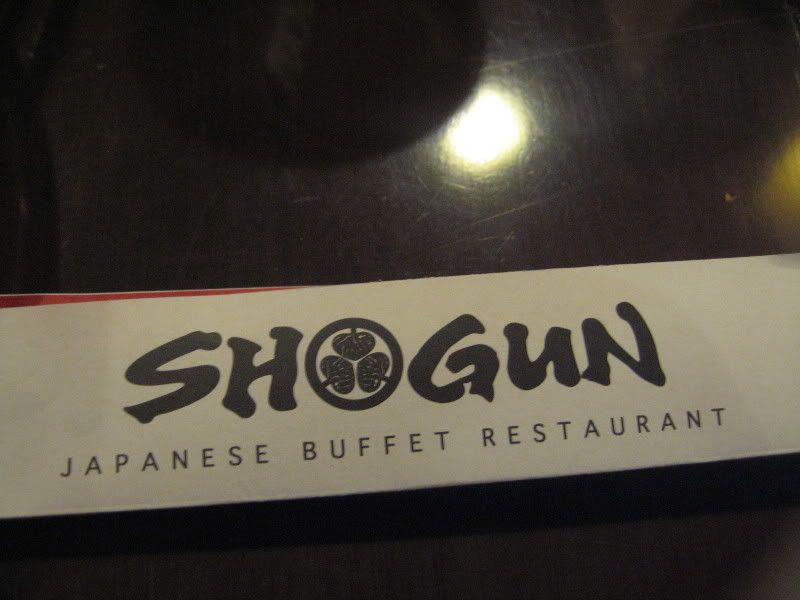 ok lar.. i kno i kno.. dun rush me for the food ma... wait wait...
...
...
...
First Round...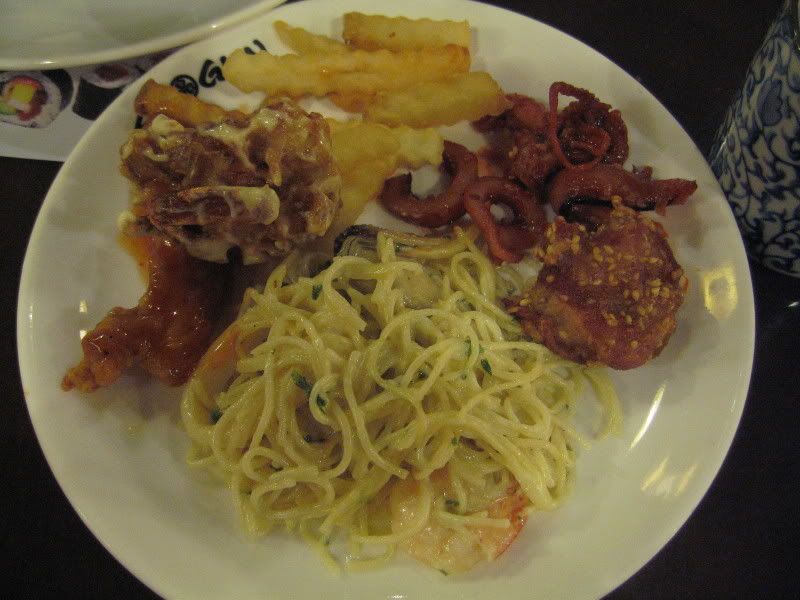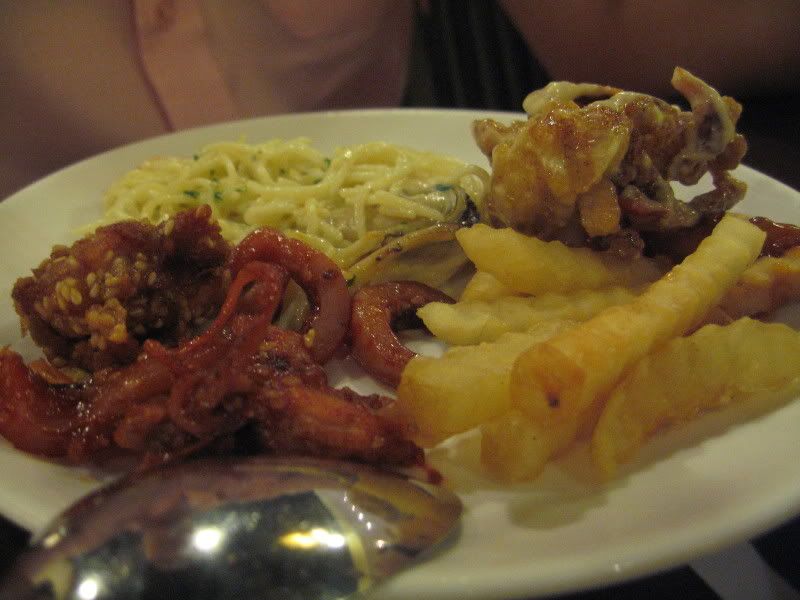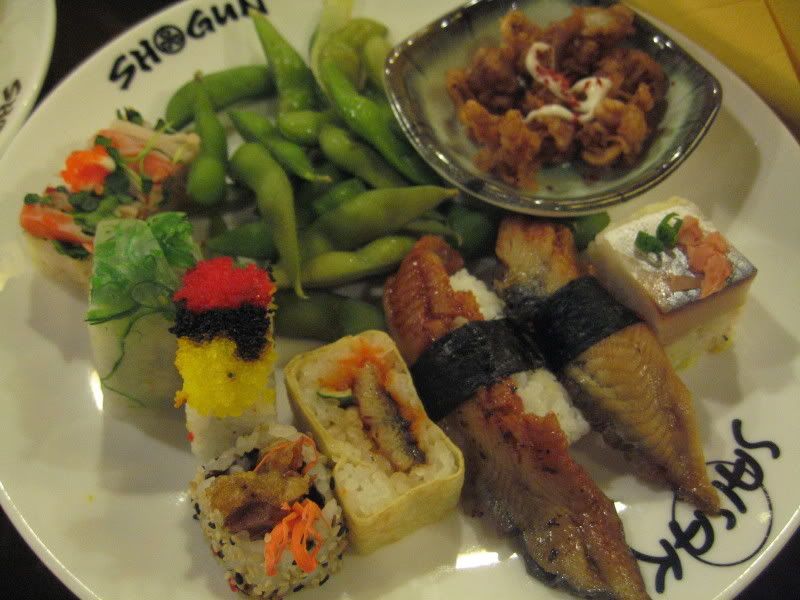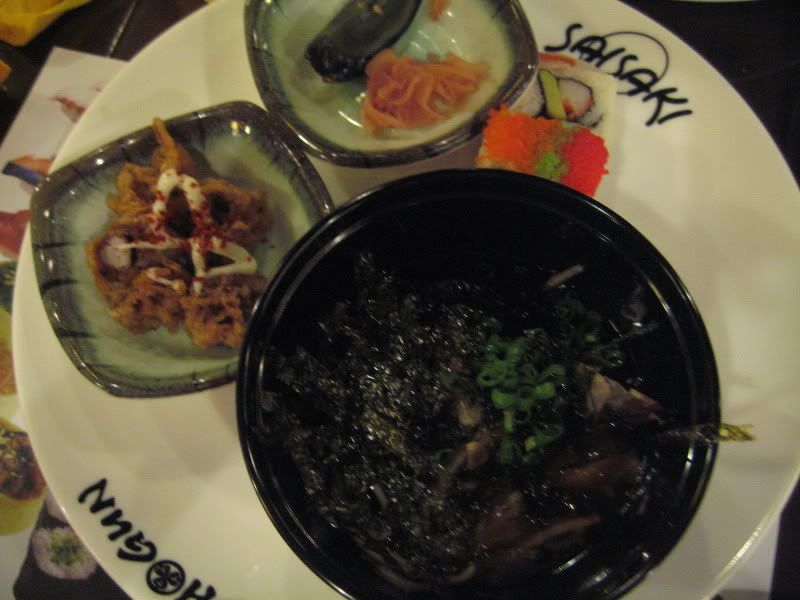 ya.. i kno wat u guys going to say.. PASTA again!! i remember i told u guys rite? we're the pasta lovers.. haha.. so liangzai wont let go the chance of getting pasta.. but i cant take cos got prawns there lar... so i took edameme (the peas), unagi, sushis, and fried takos...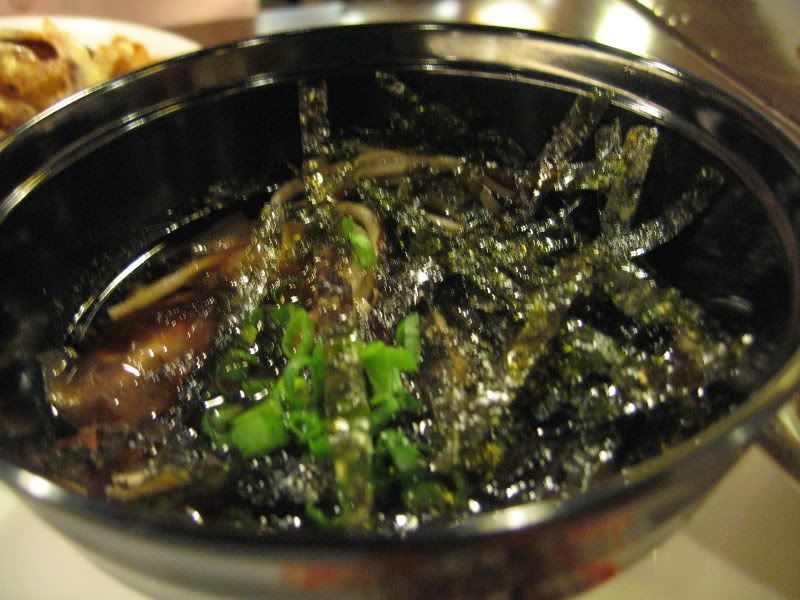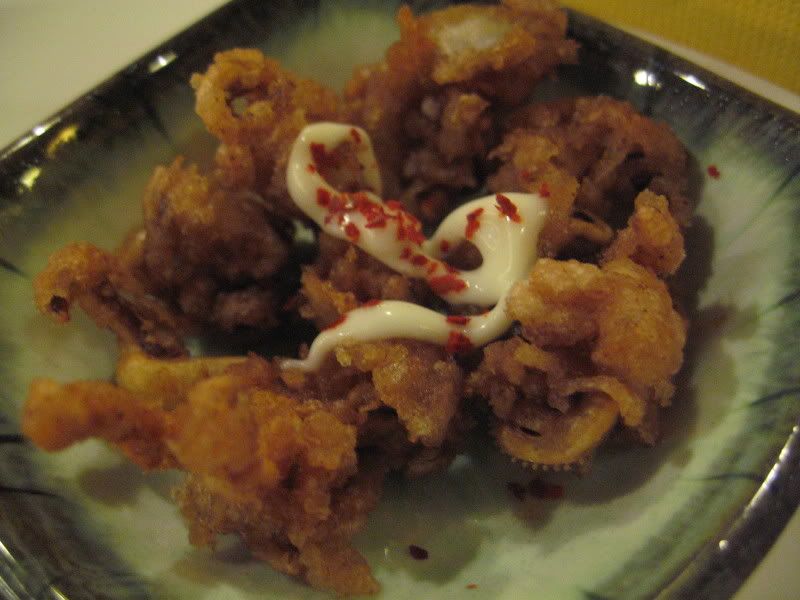 Miso Soup + Fried Takos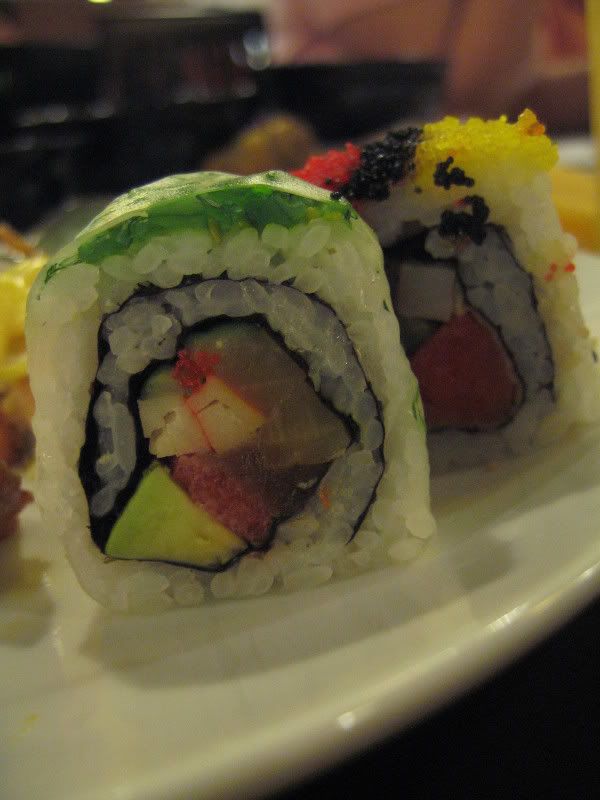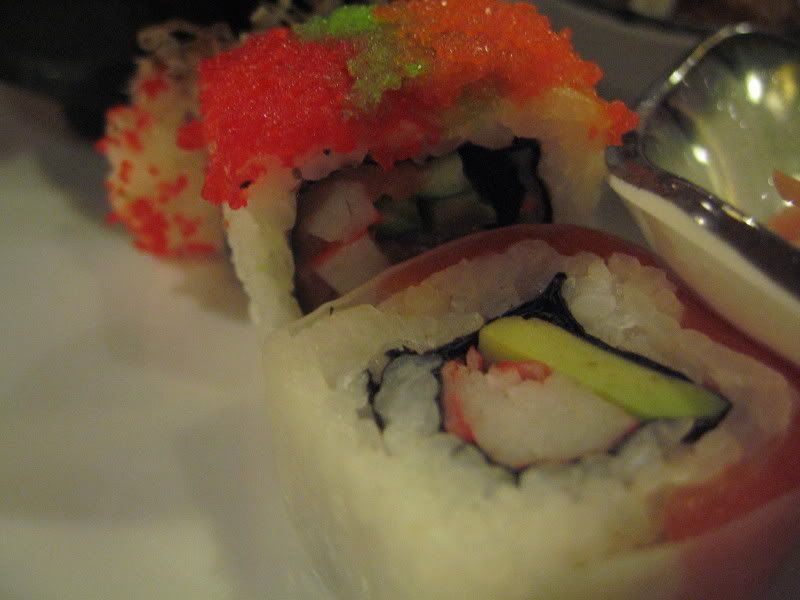 Assorted sushis...
2nd round...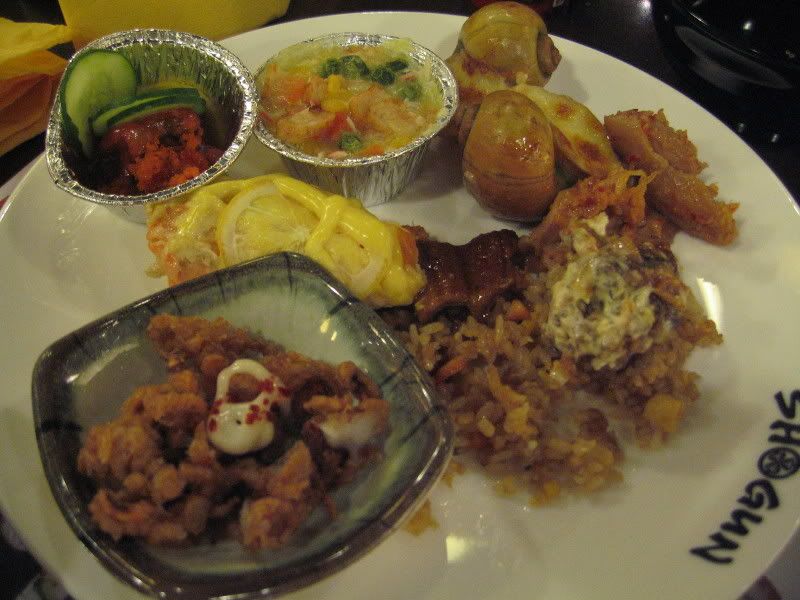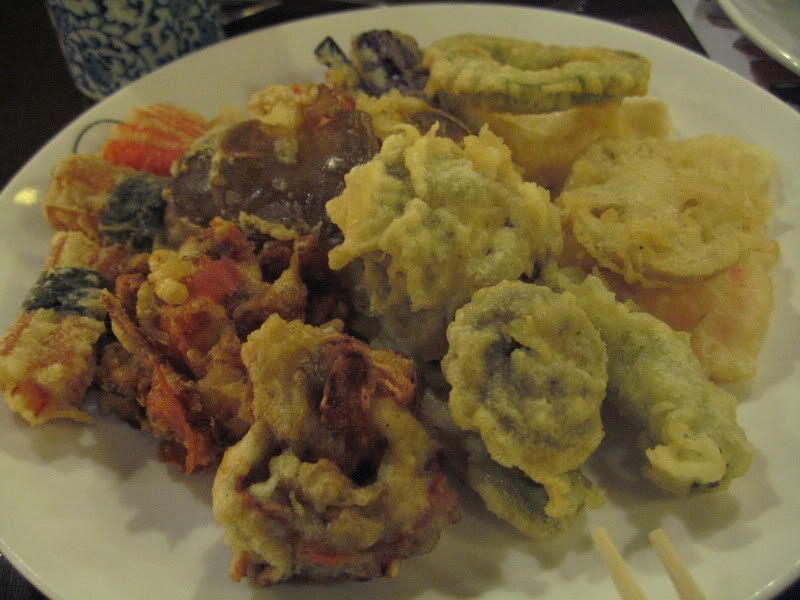 er.. so much to list down.. aiks...
Tako, cheesey veges, snails, softshell crab & fried takos again + assorted fried tempuras including fried crab sticks, fried brinjal, fried softshell crab (damn keras (hard).. nearly broke my tooth), fried okra, fried lotus root, and fried fish cake..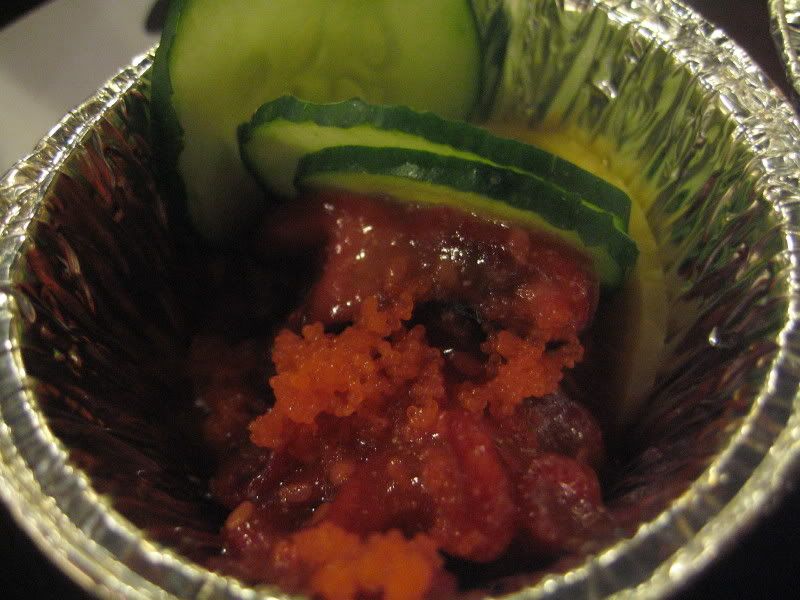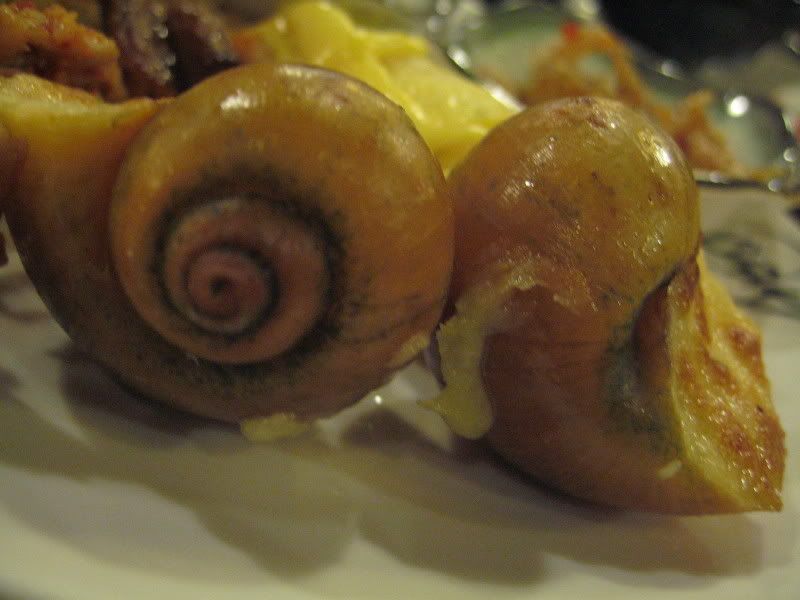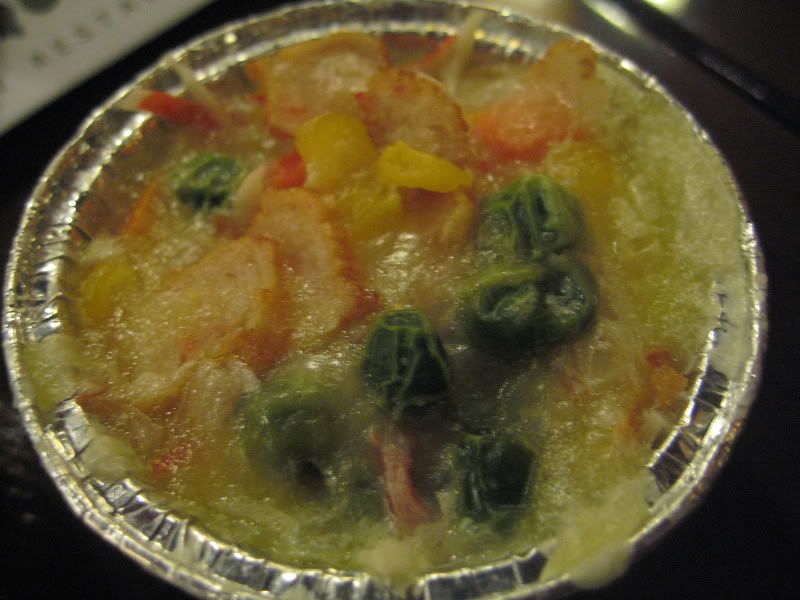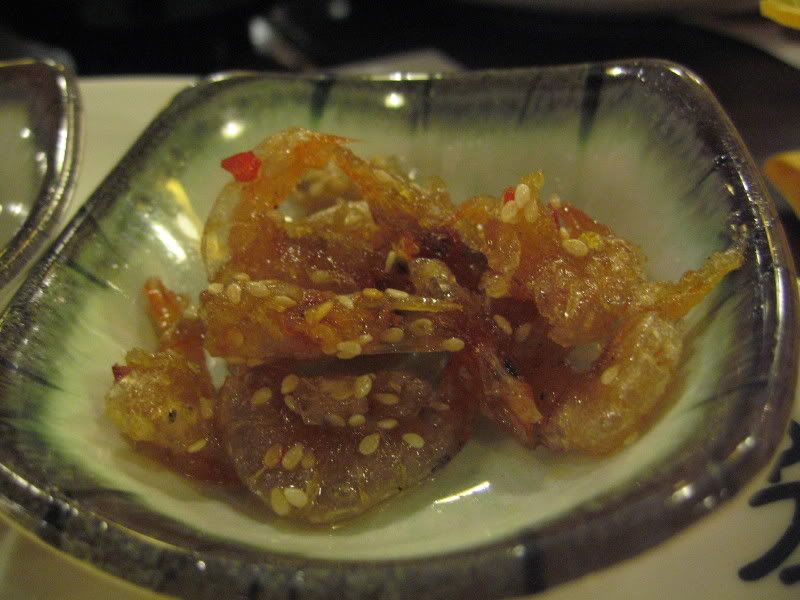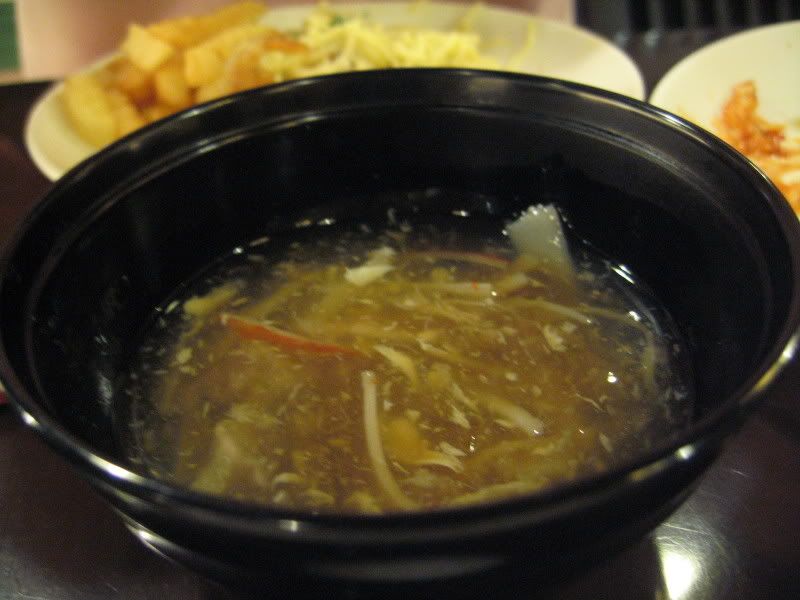 Tako (disappointed cos not chill enuff), Cheesy
Snails
Escargots, Cheesy Vege, Seaweed + sesame seeds & Crab Stick Shark-Fin-Look-Alike Soup (doesnt taste like shark fin soup ok??)..
phew~~ actuali we couldnt take any more food liao. some of the sushis are for display saje. we took it then take pics then forget abt it. haha..
so moved on to desserts.. ok.. i took one whole stack of fruits...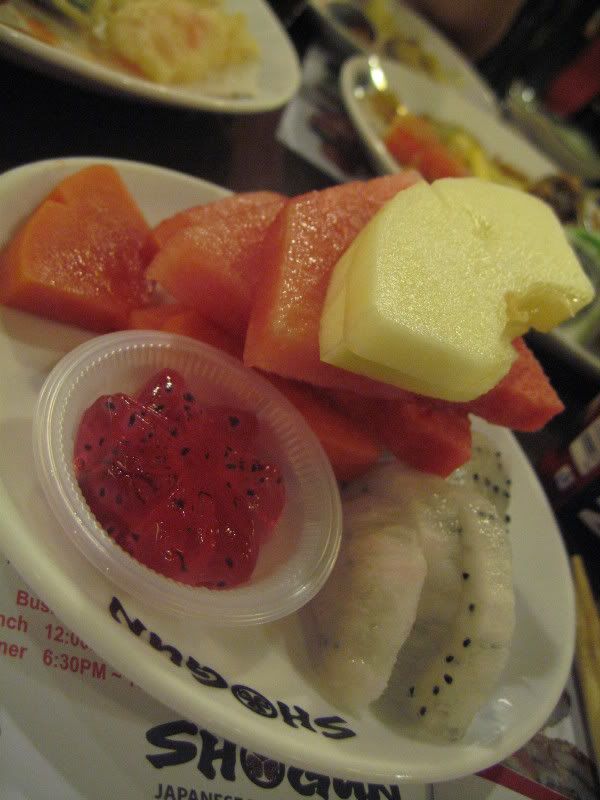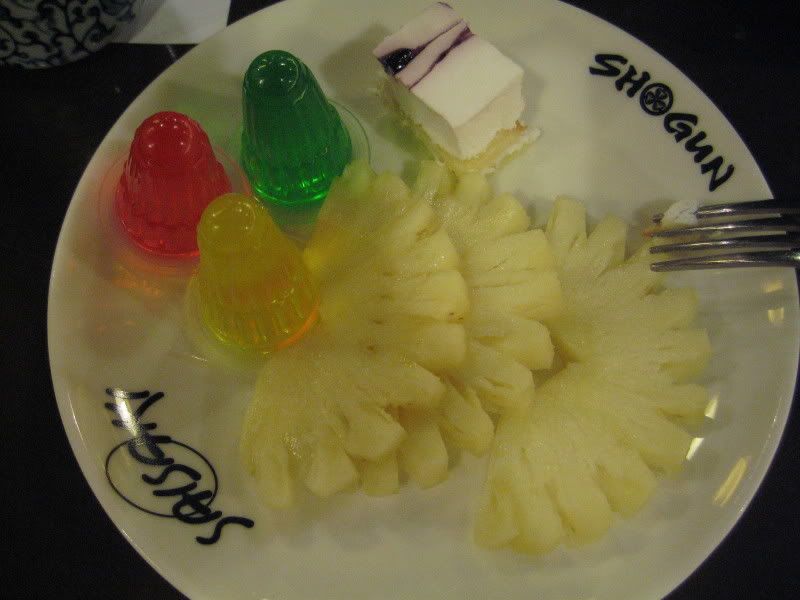 consisting of dragon fruits (i finished up the left over from the plates.. haha..cos onli left 5 pieces..), water melon, honey dew & papaya.. & liangzai took pineapples, jellies and tiramisu...
not forgetting my beloved ICE-CREAM... yummy yummy...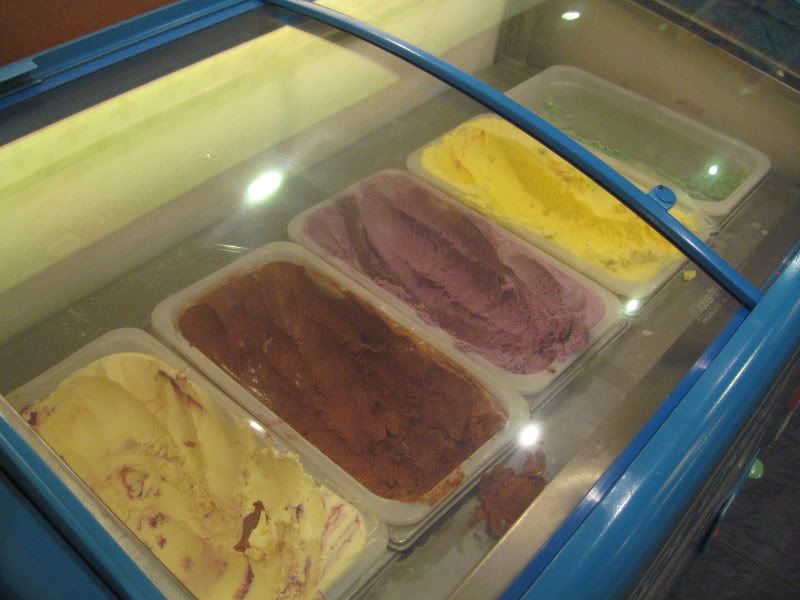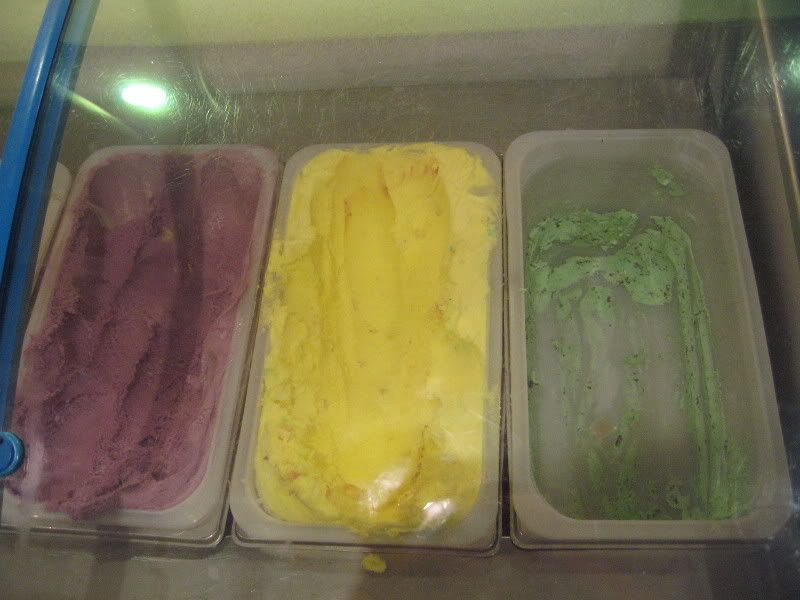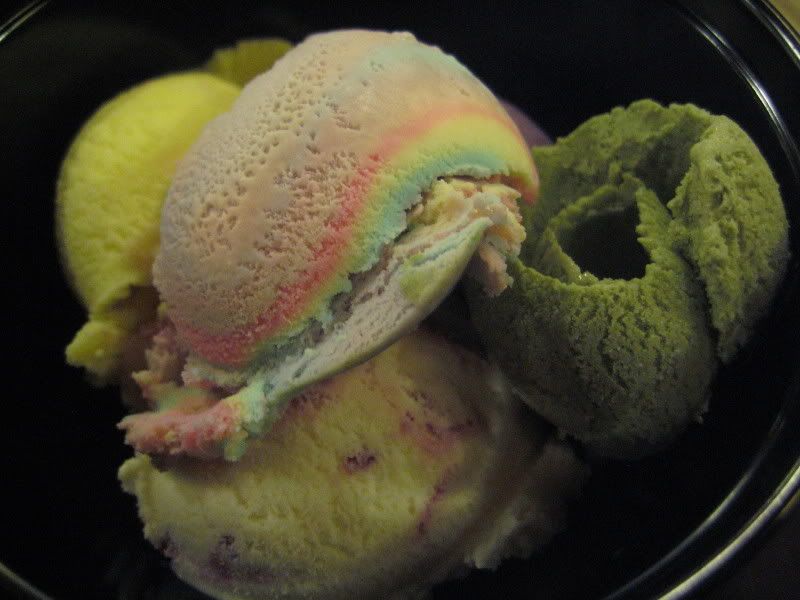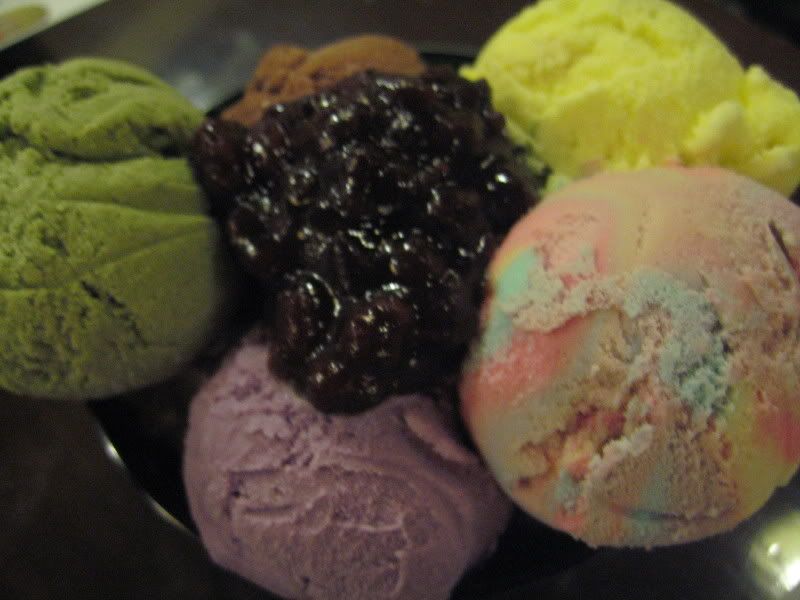 left: My Selective Ice-cream.. i almost took all of it except those wif coco.. :P
right: ok.. it's not liangzai's one.. it's Chua's.. i dunno how he made it. but there are 6-7 scoops of different flavours wif a red-bean topping on the ice-creams.. haha :P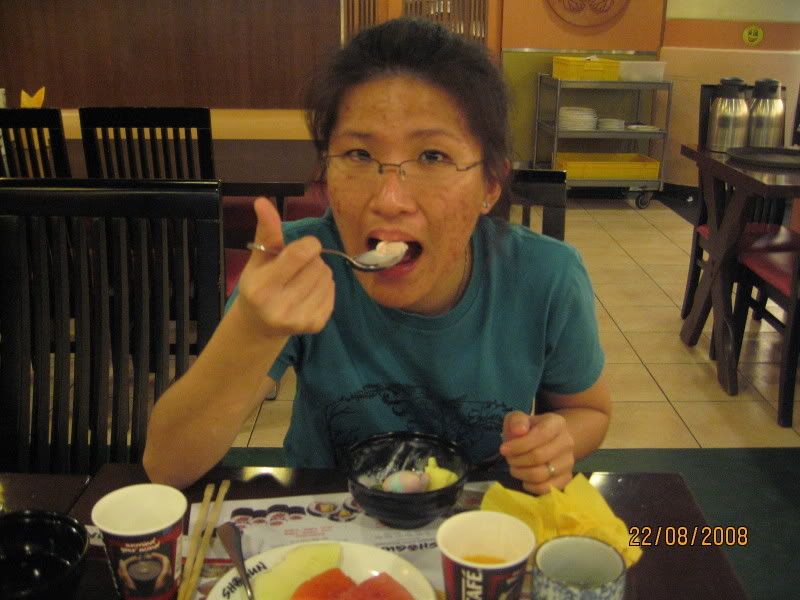 see see... i reali enjoy my dessert.. oh ya.. face stil not recovering. but now a bit bumpy liao.. dunno wat happen. stil on medication. so no worries on me ya. i stil makan and enjoy. haha.. :D
i heard some of u out there nagging me abt the price ya?? ok ok.. see.. i'm smart enuff to capture tis for ur reference.. hehe....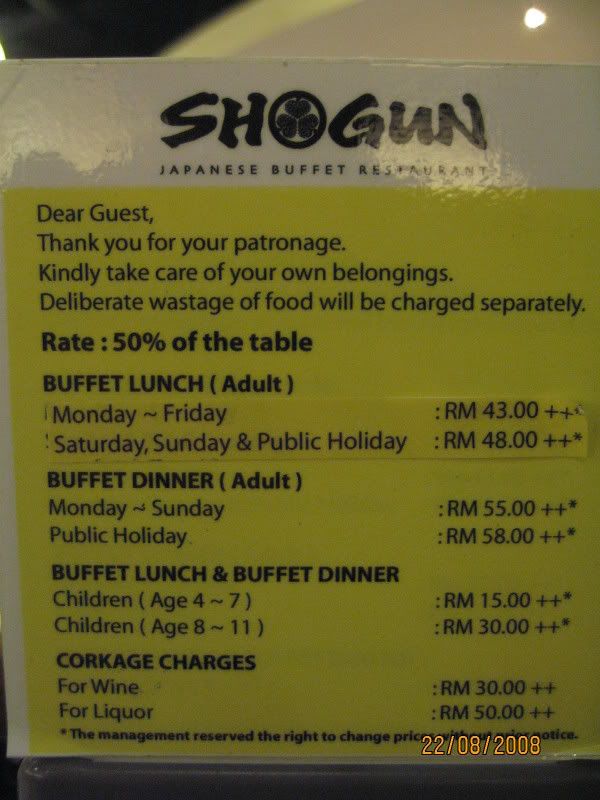 well, i dunno since when i'm craving for japanese food. i stil remember how i rejected it so much until last yr when my cousin brought me to have japanese food in Singapore. all the sushis are onli SGD0.99. so i'm thinking since so cheap, lets go and try and i'm eating it for FREE!!..
so u guys kno who's the culprit tat make me so so siao for Japanese food rite? hehe :P