last weekend, Sunday 22nd June 2008, was a memorable day. Well, it's the annual celebration in Bukit Jalil. can u imagine how many ppl attended this event? 1000? nop... 5000?? nop.. 10000?? nop nop nop... wahahhaha... 20000++ ler.. more geng than Jay's concert wor.. so happening.. everyone is so exciting.
we reached Bukit Jalil at 4pm. queued up. luckily the weather is not tat hot. or else i wil melt like ice-cream. so.. waited for abt 1hr and the door was opened. wow.. those ppl from the back pushing, pushing and keep on pushing. i was stucked in the middle ler.. omg!! suffocated!! but i'm not stupid oso. i pushed the one in front of me and i managed to get in first!! yahooo....
enjoying the event, the stage, the ceremony, the dances, the guest speakers, the games, and of cos lar.. JJ Lin ma.. enjoy enjoy.. but the best thing is tat hving a bunch of 38 gang together in this event! tat's y i said veli memorable. it's quite hard to get them at the same time cos they got other things to do oso ma...
ok lar.. pictures speaks louder than words.. show u guys pics enuff then u kno how enjoy we are.. :P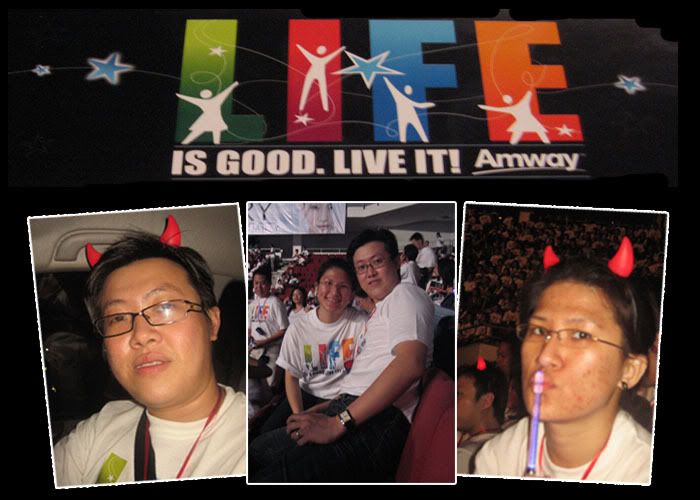 wahahha... the 'DEVIL' couple... see u dare to bully me or not??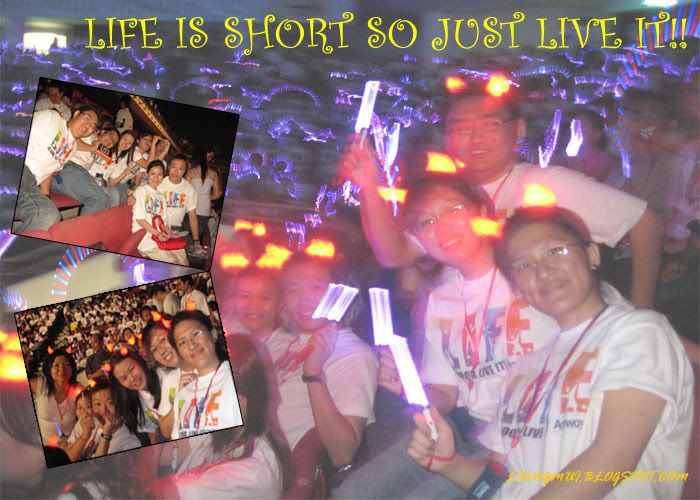 the 38 ones...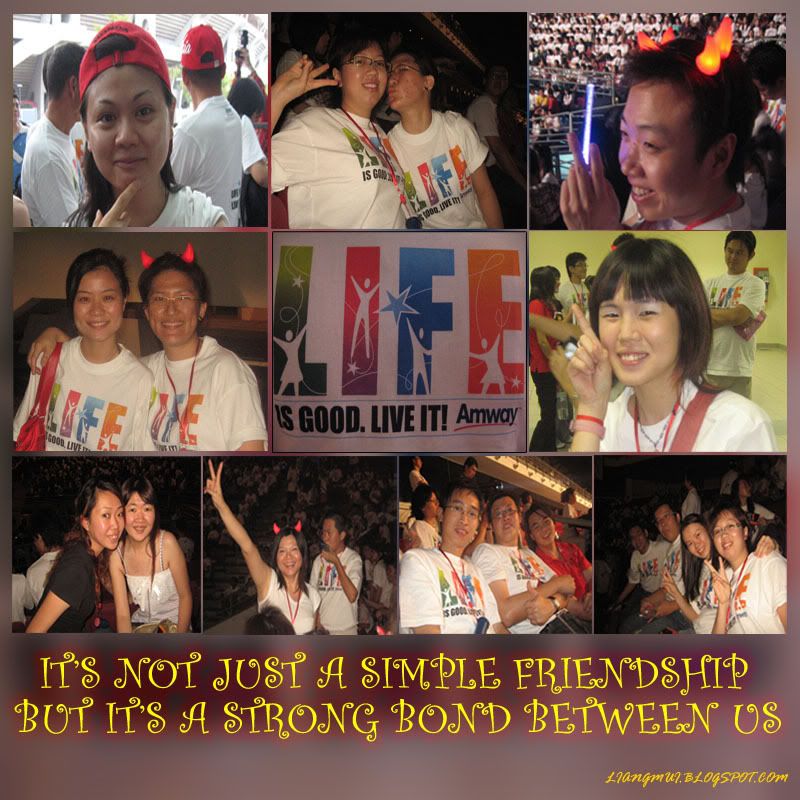 the super 38 ones...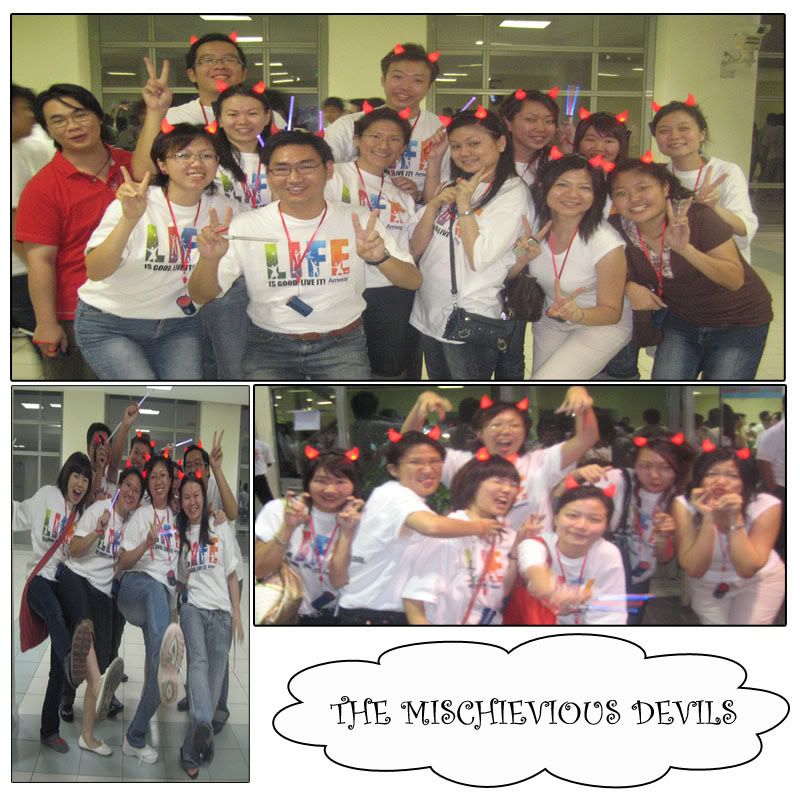 lagi teruk.. the EXTREME 38 ones... waahha :P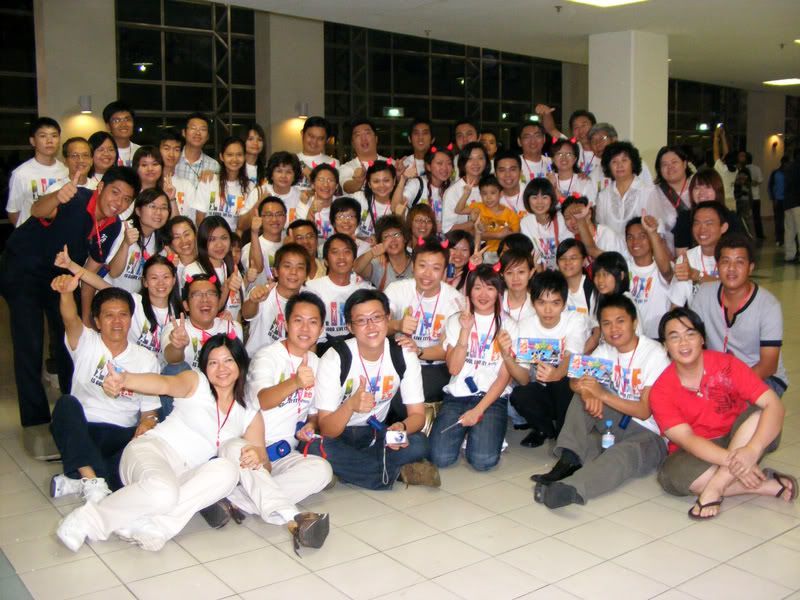 Group pic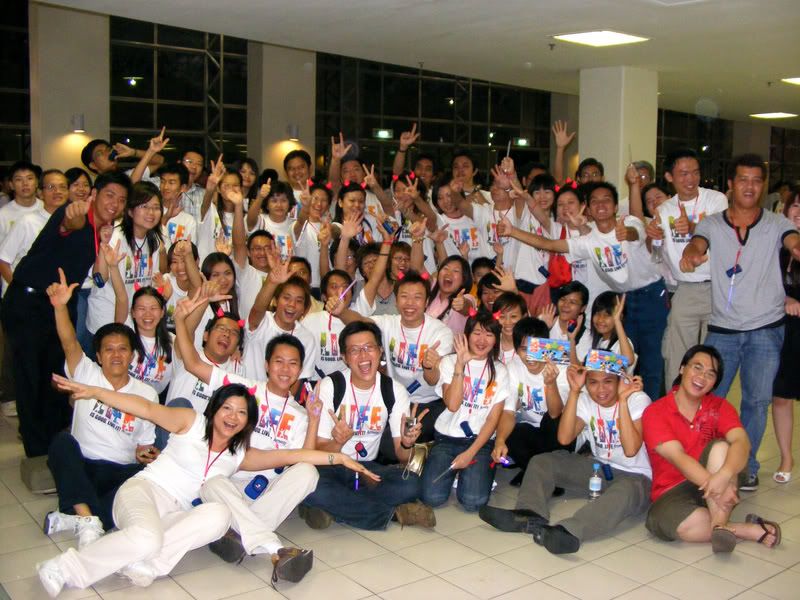 this one wif the crazy faces...
more pics upcoming if i'm free to edit ya.. hahah.. a bit lazy lar..