Arh... Iritated.. They came without our permissions and stayed in the room. I confused. How they managed to get into my place without keys? She brought her 5 young little kids with her. I dun mind staying together wif her but how come she din even wanna ask permission from me?
OMG!! She messed up the whole room. Her kids were treating the room like toilet. It smelled. How can I scold her? She dun even understand how frustrated to see her ard wif her kids and messed up the room.. I was wondering how come she can clean herself up and clean her kids but not the room? It was so messy and smelly.. I reali hope she can move out veli soon.
But where can she move to? with her kids together? i totally got no idea. i cant understand a word tat she's telling me.. omg!! How to communicate wif her? Tired.. Dowan to bother them anymore.. But before they left, i managed to take some pics of her kids... the cutie ones... u wont bear to ask them leave, do u?
...
...
...
...
...
...
...
...
...
...
...
...
...
...
...
...
...
...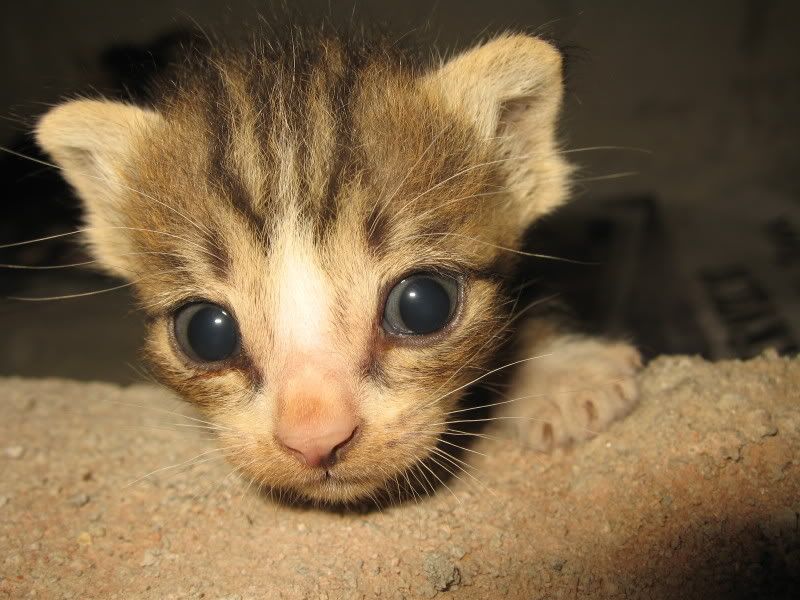 4 cuddled together except this kaypoh one.. haha.. she's cute.. and i guess she hv the highest curiousity level.. well, do remember, kid,
curiousity kills the cat
!! remember :P