well, liangzai is a loyal devotee of kwan yin buddha.he got his bonus the other day. although not much, stil enuff for him to get himself a kwanyin buddha statue as he spotted one long time ago. jus tat we dun hv extra $$$ to get one. thx god for the bonus. when he got his bonus, the first thing he nag abt was tat kwanyin buddha statue. :) well, as a cute and understanding wife, i sure support him rite?
we went to the buddhist society in pj. he was busy looking at the one he spotted long time ago. but sad news. someone already bought the one tat he fancied on. so we got another one. not bad oso. wah.. u can see the statue is reali smiling sweetly to u ler... ok lar.. i dowan to tok so much.. jus upload the pics ya.
TA DA!!! Front view and Side view... can u see the buddha is smiling??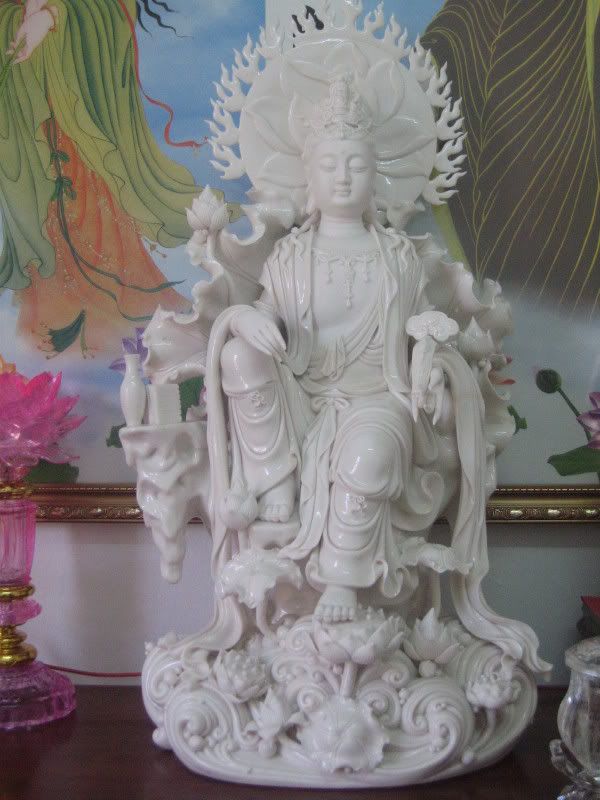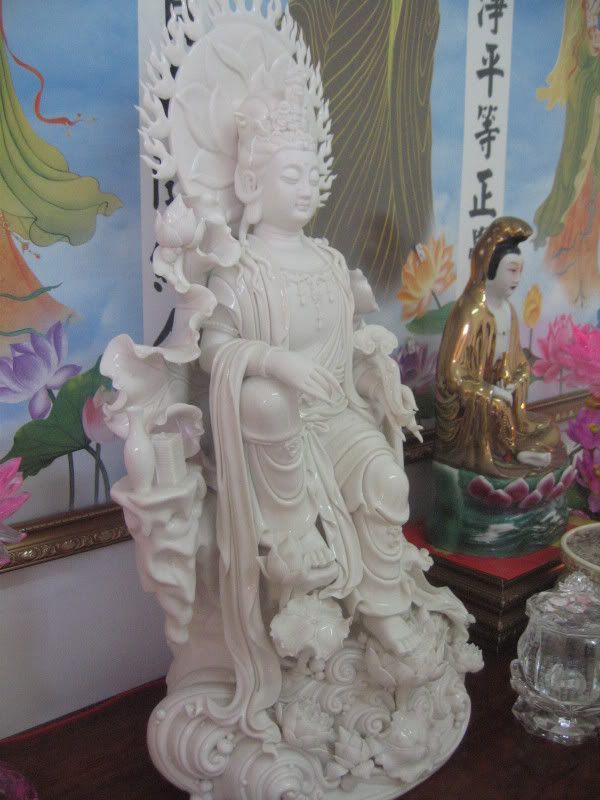 see tat keh-poh kid.. dunno wat he's trying to do...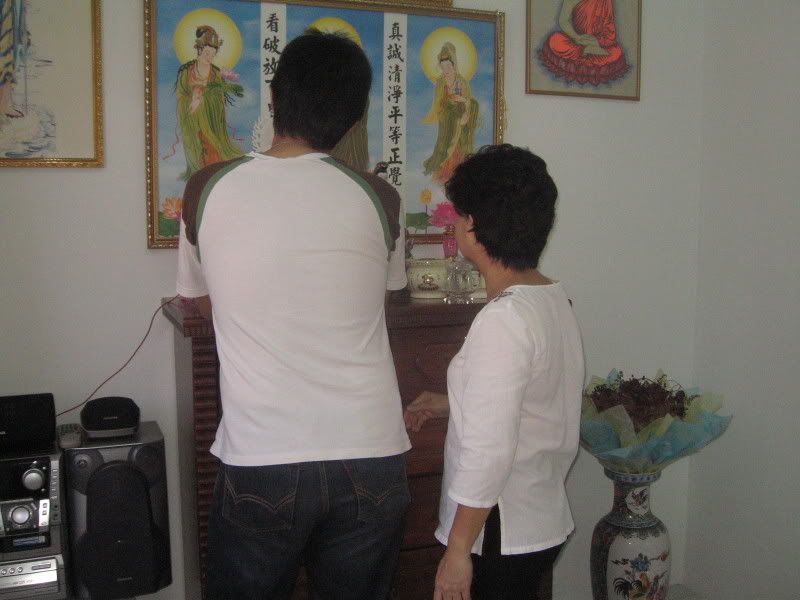 ooo.. placing the statue nicely... GREAT!!
well, guess how much?? hehe.. almost spend all this bonus lor.. :P