so now everyone knos i had skin allergy on my face... haha...
went to the clinic on last sat. it is located in SS 15. ok..
the address :
Klinik Ranjit
No. C4, Jln SS15/4D
Subang
Tel: 03-56316090
well, the doctor name is Ranjit. I supposed the doctor shld b a female. but to my surprise, it's a HE. haha... ok... this doctor is recommended by Jenmy and Ms Ding. well, they told me to see specialist a few months ago but i din listen to them cos no money ma. until last sat, kenot tahan d. plus it's sponsored by hubby so i jus go lor.. haha.. nonit me to dig my own money so y not rite?
luckily i made an appointment wif the doctor last friday. i went to the clinic and i saw a bunch of patients waiting for consultation. it reali quite a number of patients as i think this doctor is quite famous in dermatology. old, young, teenagers and kids. everyone is waiting. i'm lucky enuff as i made appointment at 3pm and i waited for abt 15min for my turn. lucky lucky rite?
went in there so told doc abt my case. "my face dunno wat happen. out of sudden, it turned like this. full of pimples. seen many doctors but seems like not curing." the doc see see and asked "got body pimples".. er.. yes, at the back.. ok.. check my face.. "hmm.. oily skin.. dun squeeze ur pimples ya. cos this will leave the scar on ur face.".. ya.. he's rite. sometimes i wil try to squeeze them although i kno i'm not supposed to. but then when i see a lil volcano on ur face, i jus cant help to get rid of it.. haha... then he added "ok, 2 options for u. 1st, will be the antibiotics for pimples. this onli wil cure for 78%. 2nd, Vit A. this wil cure up to 98%. so wic one wil u choose?".. i think the doctor is not giving me the option rite? he wans me to choose Vit A. and he continued "Are u married?" ok.. yes!! "hmm.. if u guys are planning for a baby within short period, Vit A is not recommended cos the one i'm presribing may hv side effects when u plan to get a baby. and apply lip balm to ur lips area cos it wil dry up ur skin." ok.. we're not planning to get one now. so i choose VIT A. 98% to cure my face ler.. y not rite? haha.. but it's reali costly for the stupid kns VIT A lor.. haha....
ok.. after tat, waiting my turn for the medicine. the nurse called my name and she gip instructions. "This is Vit A. take one pill per day. and here, 30 pills can last for one month. after medication, pls come and visit doc again. And here's the gel. Use it onli NIGHT time." so i asked her lor " so wic time wil b the best to take the Vit A." she said "Anytime.. but wif full stomach. jus in case if u forget, u take it at nite, same as the gel lor. once u apply the gel, u wil remember to take the pill." er.. ok.. full stomach?? i tot my tummy is bloated is oso consider full rite.. haha.. no lar.. jus joking.. she means after meal lar.. ok ok.. so the payment.. damn funny part...
she said " The Vit A is 200 and the gel is three.." ok.. so wif my brain calculating this simple maths so the total wil b 203 rite? i was thinking such a funny figure. so ask liangzai to gip her 200 and see whether got small change of rm3 or not.. she mentioned again.. "the gel is three.." yes, ma'am.. i kno.. rm3 ma.. digging for the rm3 for u lar... guess wat.. this time a bit louder.. " the gel is THREE.. nonit money one.." i nearly burst into laughter... FREEEEE.. and we misheard it as THREEEEE... jus imagine how smart i am ya... no wonder she keep on mentioning the Gel is THREEE lar... ** fainted... **
see.. my depressed look.. ya... after snapping the pics below..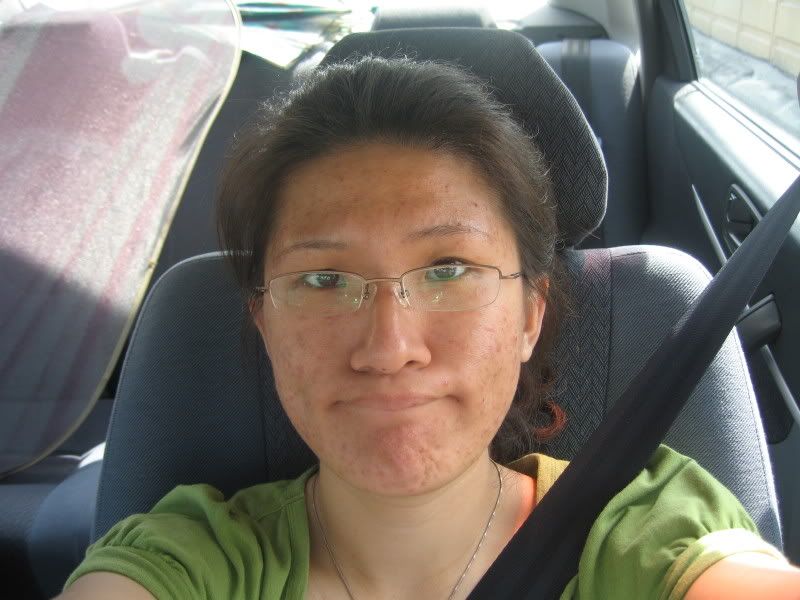 ya.. these pics caused me depressed. see my face (left pic).. so oily and bumpy.
check on liangzai one.. so smooth ler.. for a man, of cos this is absolutely consider not bad for his skin rite? aiyo.. feel so beh tahan and i pinched on his chubby and bubbly face...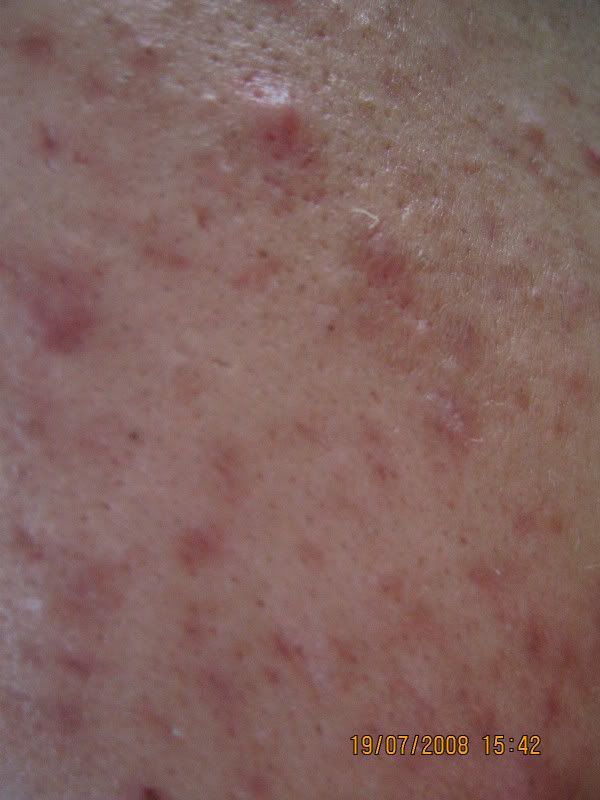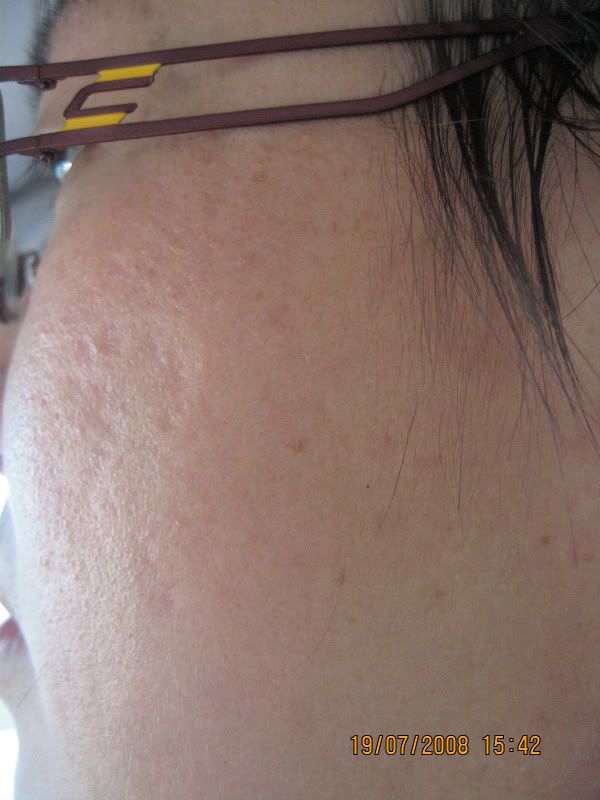 Vit A wor.. or Isotretinoin.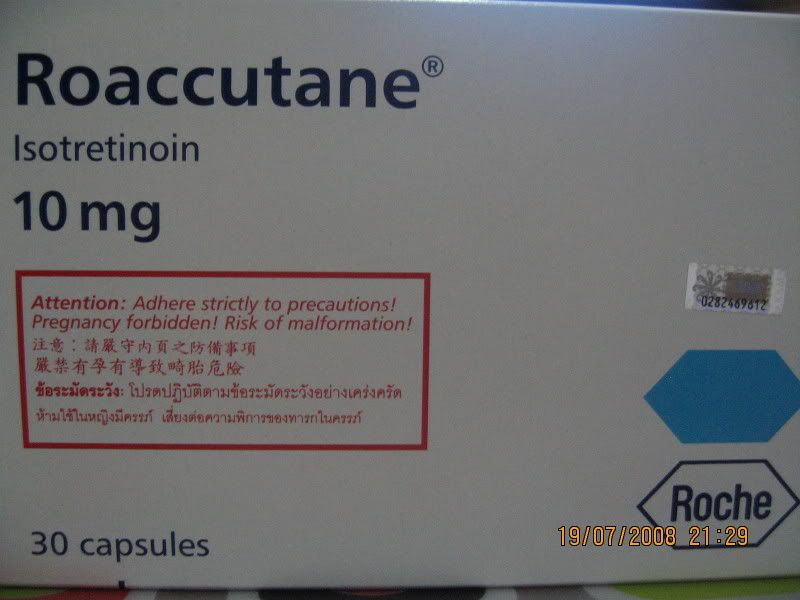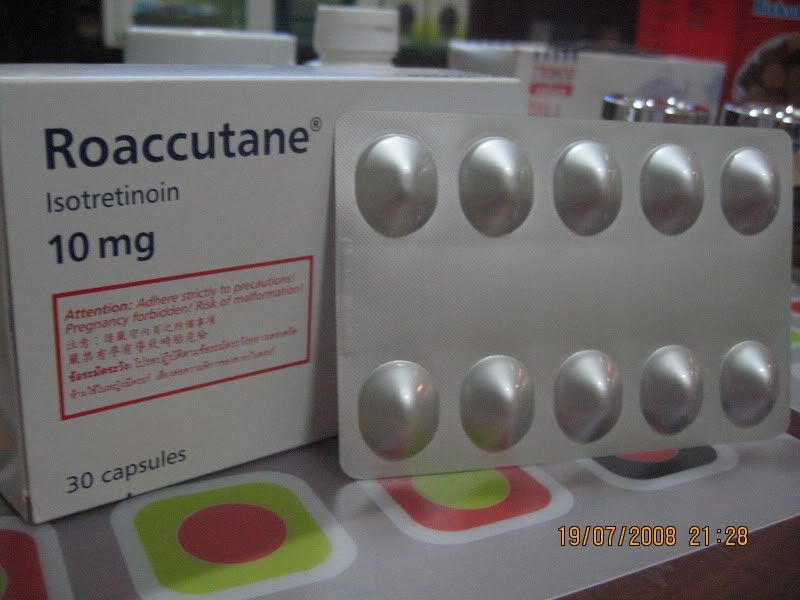 The Gel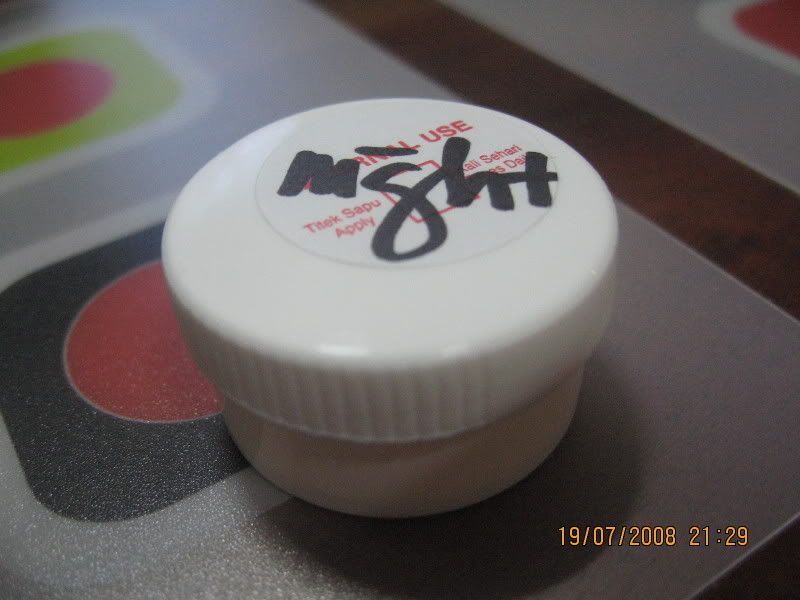 The Medicine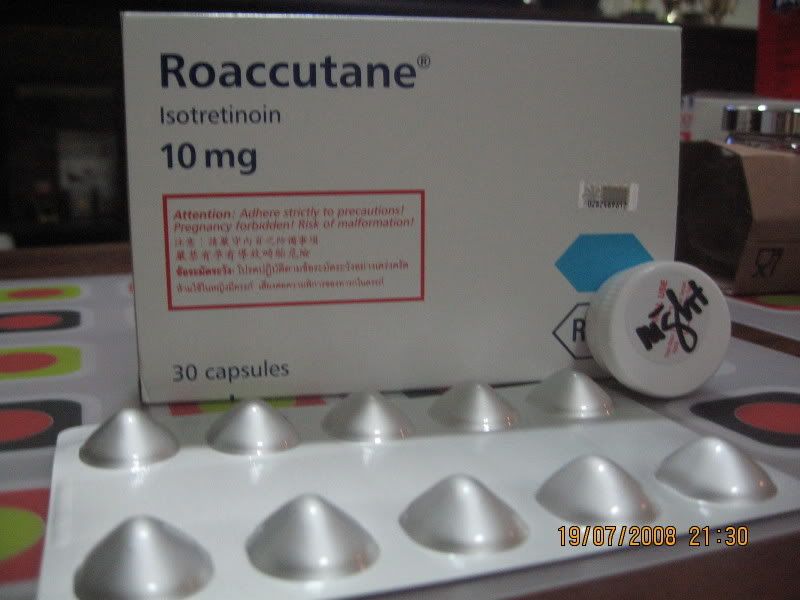 stil remember doc said apply lip balm on ur lips? and i get myself a petroleum jelly. not sure this will hv side effects or not...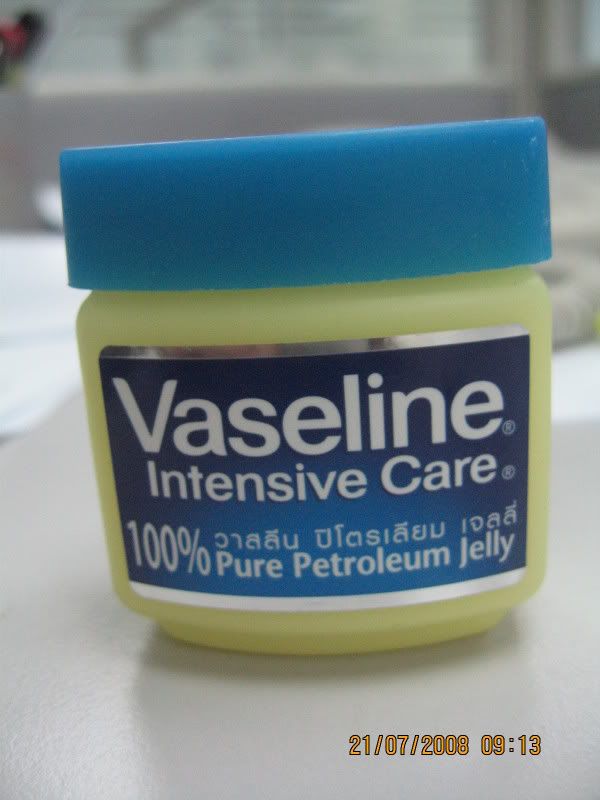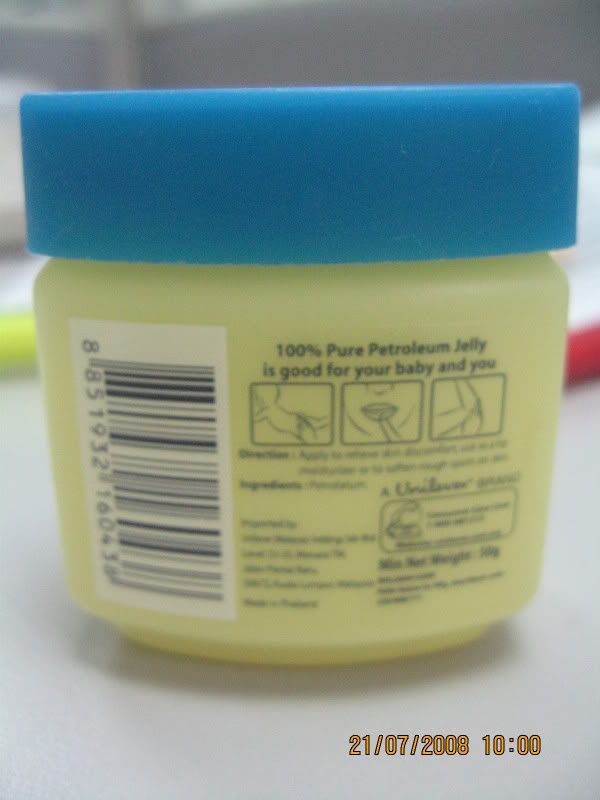 but since it's written there...
"100% Pure Petroleum Jelly
Is good for your baby and you..."
so shld b ok rite? cos baby oso can use ma.. i ma try it lor.. i saw my SIL used this b4. she said it's good wor.. cos she got cracked lips the other day. and the pharmacist recommended this. so ok lar.. try it lor.. since it's onli rm4.50 and after 10%
discount
in guardian, it's onli rm4.05. so far tested not bad.
ya ya.. tat's all for the specialist visit. after the visit, we went to IKEA.. yea...